---

---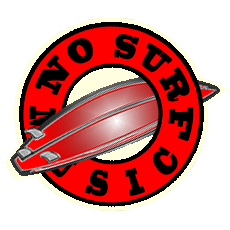 Artist:
They Might Be Giants
Members:
Marty Beller (drums), John Flansburgh (guitar/vocals), John Linnell (keyboards/bass clarinet/vocals), Dan Miller (guitar), Danny Weinkauf (bass)
Based In:
Brooklyn, NY
Website:
Album:
Album Raises New and Troubling Questions
Release Date:
November 1, 2011
Label:
Idlewild Recordings
Previous Releases (abridged):
They Might Be Giants (1986), Lincoln (1988), Flood (1990), Apollo 18 (1992), John Henry (1994), Factory Showroom (1996), Mink Car (2001), The Spine (2004), The Else (2007), Join Us (2011)
Genres:
Alternative rock, indie rock, geek rock, intellectual rock, experimental rock, sweet insanity
Related Articles:
---
They Might Be Giants: Album Raises New and Troubling Questions
by Jason D. 'Diesel' Hamad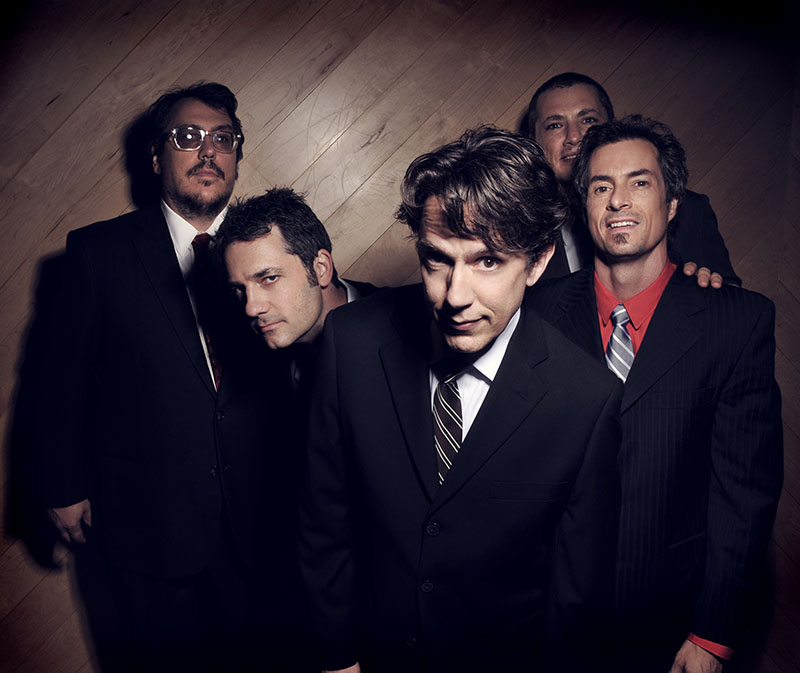 They Might Be Giants: Yes, they have a full band, and now they even have pictures of them! (l-r) John Flansburgh, Marty Beller, John Linnell, Dan Miller, Danny Weinkauf. The "guy" leaning in between the Johns may actually be Whitney Houston (read on). Also, has anyone ever noticed that Flansburgh ALWAYS looks uncomfortible in pictures? Photo by Shervin Lainez.
It seems like only yesterday that They Might Be Giants released their new album Join Us. Well, really it was several fortnights past, in mid-July. But still, after a several-year hiatus from "adult" music in favor of producing award-winning children's albums, it was a surprise when the announcement hit that yet another new LP, Album Raises New and Troubling Questions was set to drop. Apparently, TMBG are returning to the scene with a vengeance. The album is a rarities collection consisting of tracks cut from the Join Us sessions, live versions of old favorites, and other random tidbits culled from recent additions to the TMBG vault, which explains how it could follow so closely on the heels of their last release.
Now, before we get to any new and/or troubling questions that may or may not arise, there's an old and mundane one: Why do bands release rarity collections? Yes, the obvious answer is money, but I mean, does Dylan really need 457 "official bootleg" albums? Well, maybe. And was hearing Bruce Springsteen's demo version of "Mary Queen of Arkansas" totally worth the 80% of Tracks that will probably never get played again? Perhaps. But was the laugh factor at hearing Shauna Tucker completely fuck up what was actually a pretty good rendition of "Like a Rolling Stone" enough to justify buying Drive-By Trucker's The Fine Print? Probably not. (Patterson, why do you let that girl sing? Please convince her there's nothing wrong with being the mysterious bass player.) Most rarities collections consist of songs that are rarities for a reason: they weren't good enough to make an album in the first place.
It seems even stranger coming from a band like They Might Be Giants, which has been pioneering alternatively distributed music since way back in the Dial-A-Song days. Except for the most recent cuts, any TMBG superfan probably already got most of these tracks from the band themselves, and rarities really are for the guys who absolutely have to know what Flansburgh had for breakfast this morning (inquired, but information unavailable at press time). Still, all those questions aside, this is an entertaining collection with more than enough gems to satisfy anyone who craves just a little bit more of that TMBG goodness to wash down another hard day of dull reality.
The best song on the album (or at the very least the most radically awesome) is the band's cover of Chumbawumba's "Tubthumping" from (what they themselves describe as) their "now legendary" appearance on the Onion AV Club webcast. In fact, the track features the Onion AV Club Choir, which is really just the entire department from editor down to interns stuffed into a small room shouting, "I get knocked down, but I get up again. / You're never gonna keep me down!" with a fervency only amateurs can muster. That's part of what makes this track so great, the completely organic nature of it. In fact, as Misters Flansburgh and Linnell explain in the introduction to the video (at right), they themselves barely knew the song going into the session.
Now, I have to admit a special affinity for the original version of this song, a mix of radical political satire (if you've studied up on your Limey slang) and a story about getting piss-ass drunk that was absolutely pervasive 'round about the summer of 1997, mostly due to an uncharacteristic pop foray on Chumbawumba's part. Much of this affection stems from my unofficial claim to fame as the first d.j. in the U.S. to spin the track, months before it came out in the States. The "unofficial" part comes in since it was at my high school "radio station" which didn't actually have a transmitter and only played in the cafeteria at a volume so low it was impossible to hear. Still, it was better than sitting in study hall, and in this case the inaudibility was probably a good thing, as in my stuffy ass suburban hell of a town, the words "pissing the night away" could easily get you expelled.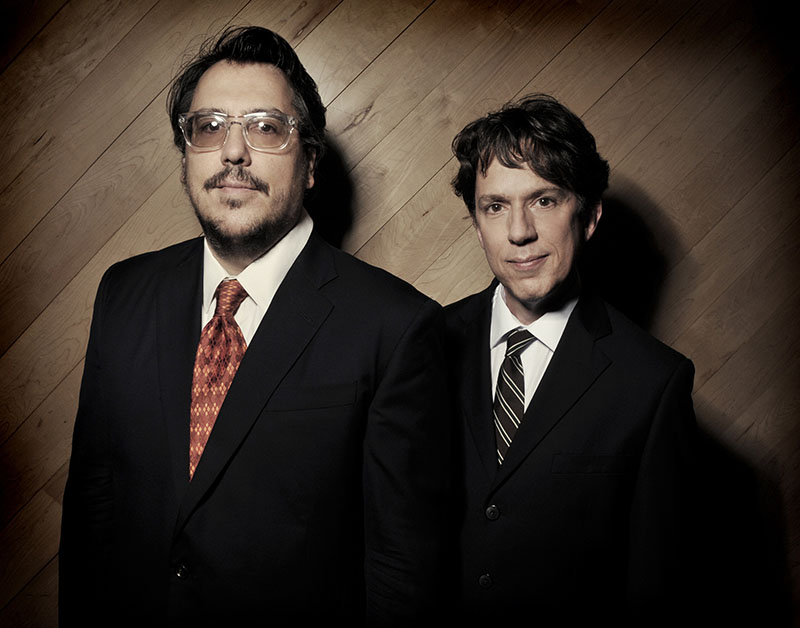 A couple of the songs featured on the album are new renditions of tracks originally cut when They Might Be Giants were still a duo. Here, John & John reenact the band's original lineup. Photo by Shervin Lainez.
The TMBG version has one key advantage over the Chumbawumba rendition: the lyrics are a hell of a lot easier to understand without the Burnley accents. It does, however, maintain much of the raucous nature of the original, thanks in no small part to the off-the-cuff live cut and the enthusiasm of the motley backup singers, not to mention the creativity of the band (especially on Linnell's vocal distortions). I'm not going to say it's worth the price of admission for the whole album, but it's pretty damn close. Hell, after watching the video, if you don't wish you were in that damn room you aren't really human.
The last four tracks are a collection of TMBG classics recorded with The Other Thing Brass Band. Taking a trip in the WABAC Machine, the grouping—consisting of "Boat of Car" from their eponymous debut, "Mr. Me" from Lincoln, "Dirt Bike" from John Henry and "Particle Man" from Flood—reimagines the band's distinctively lighthearted sound in a way that hasn't heretofore been evident on their studio albums. These horn-heavy renditions give new character to the songs. "Mr. Me" benefits the most, almost coming out better than the original with the cool "yo-yo-yo" vocals replaced by a blaring trumpet to great effect. "Dirt Bike" gets a jazzy New Orleans funerary introduction and a smoother overall tone, while the tuba bumbles along throughout "Particle Man" like his universe-sized rival stumbling up in the middle of the night to go to the can. My only complaint would be that the "Daddy sang bass" zinger on "Boat of Car" wasn't quite deep enough this time around, making it just a little less entertaining. It's just not Johnny Cash enough. Still, after "Tubthumping," these songs are easily the highlights of the album.
"Electronic Istanbul (Not Constantinople)" is just what the title suggests, a machinery-reworked version of the band's classic from Flood, itself a cover of the Four Lads. It's not the first remix of this song, and why they changed it, I can't say. I guess people just liked it better that way. Now, I may have mentioned in the past that I'm not much of a fan of electronica of many ilks, but this is an exception to the rule. While not suited to my tastes as much as the original (or even the original original), the wild sounds work well with the light, offbeat lyrics. I do miss the violin and the accordion, though. The head-spinning video (right) features plenty of electronics, including a vintage Speak-N-Spell that's probably been in Linnel's closet for two decades.
For "You Probably Get That a Lot"—possibly already the most insane track from Join Us (which is saying a lot for a TMBG song)—the ridiculosity is kicked up several notches with a dance-beated, fuzzy bass-heavy remix by Elegant Too. I'm all for experimentation, but I guess it comes down to the question of whether you like electronic music or… you know, actual music. Handmade stuff. If you fall into the former group you might like this version even more than the original. Otherwise, it's just kinda a curiosity, which after all is what rarity albums are really about. Still, I dug it. There's no official video, but TMBG did helpfully upload an audio preview to YouTube, overtop a picture of some folks riding an escalator. Ok...
The live version of "Cloisonné," also from Join Us, while not a major departure from the studio cut, comes out well. In fact, I liked it more than the studio version, which had a slightly harsh edge that's missing from this rendition.
Then there's the new—or at least the previously unheard—stuff. With a harder edge than most TMBG songs, "The Fellowship of Hell" may be the best presented here. With a driving guitar line accented by horns and a synthesizer, it thunders along more like a 70's rock anthem than anything else, mixed with some punk and electronic influences. The lyrics are a purposefully jumbled mess, not so much telling a story as setting a mood:
All your friends are cleptomaniacs.
They steal your concentration and they never give it back again.
Rock had a baby and they called it "ahhhhh."
The baby had a baby, got no calls at all.
Ain't no loathing like self-loathing.
Prison guards ain't free.
The Fellowship of Hell can't help you now.
The Fellowship of Hell.
"Authenticity Trip" sounds kinda like Beck in his electronica lounge singer phase. Lyrically, it's sort of a strange love song with tinges of "Swingers" cool. It also features plenty of Washington Irving references and scenes set in a North Jersey laundromat:
I'm stuck here at Bubbles of Teaneck.
Since you kicked me out it just seems like a good place to be.
Gonna get my head straight again
With some guys with some time and some clothes that get clean.
We're dancin' in the window like we like to dance
Get a full head of steam in a waggle lump stance.
'Cause tonight Sleepy Hollow's just a few miles away
With dramatic reenactments and an overnight stay.
Someday I'll win. I'm not Ichabod Crain.
And though dark my days I'll say until then
Someday I'll win. I'm not Ichabod Crain.
So mark it down while I say it again.
Typical of a rarities album, there are a lot of songs that are perfectly innocuous, but don't quite hit. "Money for Dope" is emblematic of these. It reads like the Johns were spying on me as I was getting ready to leave the house. "Ok, wallet, check. Keys, check. Cell phone, check. Cope…"
Walking stick, lobster shell, cellophane, acid bath, legal pad, nitrogen, avocado, sleeping bag, rope, money for dope.
Russian hat, safety glass, jumping beans, hand grenade, almanac, butcher block, finger cymbals, liquid soap, money for dope.
Opera glasses, letter of introduction, rubber gloves, chewing gum, antenna, magic marker, Edna Ferber novel, baking soda, cobra venom, poker caddie, money for dope.
(Check!)
Banjolin,
(Check!)
A dozen oysters on the half shell,
(Check!)
Wooden leg,
(Check!)
Galvanized tote,
Money for dope.
Well, you get the idea. The music is rather innocuous, so while the lyrics are certainly creative, this probably isn't one that will get played a lot. Still entertaining just to see the random things that spring out of these guys' minds.
Yes, songs that reference the band that's singing 'em can be pretty cool. Think Willie Nelson's "Me and Paul," Credence Clearwater Revival's "Travelin' Band," or Old 97's "The One." There's something about those songs that differ from "Marty Beller Mask," however. They make sense. In this song, Marty Beller (TMBG's drummer) becomes the vehicle for a little bit of über random insanity:
I'm steaming up the inside of my Marty Beller mask
'Cause I'm really Whitney Houston on the drums.
It's been 15 long years since I put on the Marty mask.
You're the only person that I've ever told.
Don't walk away from me.
I will always love you.
But how will I know?
Trick or treat.
I can see you through the eyeholes of my Marty Beller mask,
But I'm really Whitney Houston on the drums.
You know what? I finally get it. I finally understand it all! Anyway, this is a bit of a throw away song, but it's still a pretty interesting track nonetheless. To be fair, it seems to be a favorite of several fans I've talked to, but for me it's merely ok. The oddly colored video (above) features plenty of Marty/Whitney from all angles.
"How Now Dark Cloud?" is mostly forgettable except for a few awesome guitar licks embedded in the middle of the track. "Doppelgangers of They" is a mix of seventies funk and the Beastie Boys with a John & John twist.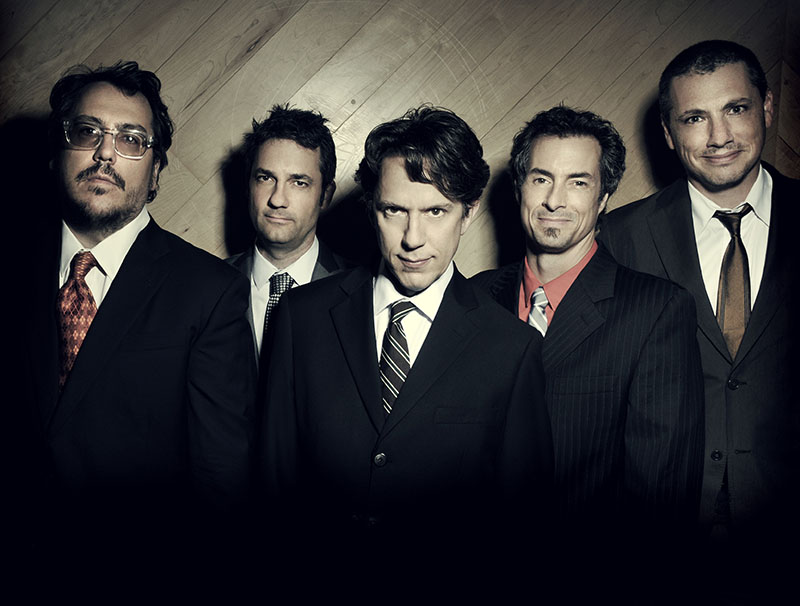 They Might Be Giants: three decades of crazy goodness. Now with Vitamin D! Watch out! Linnell will cut a bitch! Photo by Shervin Lainez.
Most of the rest of the album is just sort of there, consisting mostly of typical TMBG mini-songs that didn't quite gel as well as the ones that actually made the albums. The cover of the Pixies song "Havalina" wasn't really necessary. While the original has a laid-back, dreamy quality that makes it appealing, it's lost in translation here. Actually, it's lost in the synthesizers, which give it a fake, unappealing sound. That, combined with the typically offbeat vocal delivery suggest to me it should have stayed shelved.
In the final analysis, Album Raises New and Important Questions is a nice addition for any They Might Be Giants completist, and as I said is almost worth it for "Tubthumping" alone. The last four tracks are especially fun for longtime fans, although for someone who doesn't (for instance) fondly remember driving around in a 24-foot-long 1967 Dodge Polara convertible, listening to "Boat of Car" and thinking that the Johns were geniuses, they're not as good an entry point as the originals. And while several of the new tracks are quite engaging, there are fewer greats than on your average TMBG album, and more "eh, whatevers." So if you already love They Might Be Giants, Album Raises New and Important Questions is well worth the purchase. If not, catch up on the last quarter-century of awesomeness first. If you do, pretty soon you really will want to know what Flansburgh had for breakfast.
Buy Album Raises New and Troubling Questions on Amazon!
mp3