---

---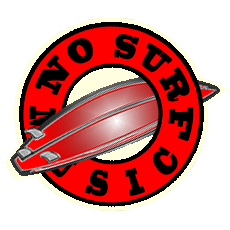 Artist:
Lennon P. Bone
Based In:
Kansas City, MO
Website:
Album:
Lost/Accolades
Release Date:
November 15, 2011
Label:
Sharp County Records
Previous Releases:
Smoking Donut (EP, 2011)
Genres:
Indie rock, singer/songwriter, accoustic rock, funk, soul, R&B
---
December 2011 Featured Review
Lennon P. Bone: Lost/Accolades
by Jason D. 'Diesel' Hamad
Lennon P. Bone, whose new solo album is one part simple—but not simplistic—singer/songwriter ballads and one part get down funky jams. Here he displays his Spartan side. Photo by Layne Haley.
Lennon P. Bone is best known as the drummer for Missouri alt.country quartet Ha Ha Tonka. Although the band recently released its third album, Death of a Decade, and is constantly on the road, tearing up stages across the country with their high-energy performances, Bone finds time for a number of other endeavors. He is the founder and driving force behind Sharp County Records, an independent Kansas City label that specifically focuses on promoting local talent. He's also constantly busy with solo projects, often ranging as far as possible from Ha Ha Tonka's country roots.
It makes sense. Lennon has always seemed to be the most restless member of the group. Brian Roberts is a powerhouse frontman, writing most of the band's lyrics and providing direction. Brett Anderson has his own creative outlets within the band, penning a song or two for every album and holding the crowds enraptured with his blazing guitar work and intricate turns on the mandolin. Lucas Long is the kind of guy who's perfectly happy just living life and doing something he loves, especially if he can find a comfy couch to sleep on at the end of the night. But Lennon sometimes seems to be chaffing at the bit just a little. He is, after all, stuck behind the drum kit, only getting out once or twice a show to sing along on songs like "Hangman." This, I think, explains why he has labored more than his bandmates to find creative outlets in other venues. The most recent manifestation of this artistic wanderlust is a solo LP entitled Lost/Accolades being released on Bone's own label.
Now, Lennon and I don't always agree on music. I distinctly remember a preshow discussion the day Michael Jackson died where he unequivocally extolled the man's virtues while I tried to explain that just because someone can dance doesn't mean his music doesn't suck (a position, by the way, that nearly led to me getting sucker punched by the 95-pound singer for the opening act, Jessica Martins of Via Audio, who uncoincidently was wearing one glove at the time). And while Lennon feels that Bon Iver is awesome and Mumford & Sons is a disgrace to real roots music, I believe that Bon Iver has more in kind with a German Scheisse Video actor than a musician and that anyone who can get music featuring a banjo onto MTV is doing a service to humanity, no matter how fake and corporatized they may be. This explains why I haven't always dug Lennon's side projects in the past. His collaboration with Jon Ulasien on the Smoking Donut EP, for instance, was something I just couldn't get into. But then again, I view electronica in about the same light as I view pop and scatology.
Lost/Accolades, however, is a much fuller, more compelling work and represents a marked step up in his solo endeavors. The album was originally meant to be released as two EP's, each with a distinct character. The Lost section is full of light, acoustic numbers that focus more on lyrical and musical quality than production, evocative of Joe Purdy or perhaps onetime Ha Ha Tonka tourmate Langhorne Slim. The Accolades portion is heavily influenced by an electric 70's feel, with hints of Tower of Power and Stevie Wonder. How did the two end up getting smushed together?
"When I'm not touring with Ha Ha Tonka, I'm constantly working on music", Lennon explains. "Often those blocks of time writing by myself will be separated by weeks on the road, so what's influencing me when I get back into writing might be completely different from when I started. These two chunks of music, although very different, are still where my head was at in the last year, so in the end it only felt right that I put it all out at once."
In this way, the album is similar to Bob Dylan's Bringing It All Back Home, with its divergent acoustic and electric sides. The problem is that in this digital era, without the physical act of getting up and flipping over a record, the transition between Lost and Accolades is pretty jarring. While several songs are thematically similar, the album doesn't flow as a whole and would have been more cohesive had it been released as two separate EP's. Still, both the Lost and Accolades sections have their own merits.
At the opening of the album, Lennon can be heard counting out the beat under his breath. Lost was recorded on his front porch in the Strawberry Hill area of Kansas City, giving the tracks a rich, realistic, and literally breezy feel. Birds can be heard chirping in the background. Cars go by and neighbors mow their lawns, oblivious to the artistic endeavor going on in their midst. This is reminiscent of the recently reviewed Joe Henry album Reverie, and similarly, it adds a wonderful layer of depth and realism to the recordings that simply would never have occurred in a traditional studio setting. It's Lennon and his friends chilling and playing music, not music mechanically being made like a car on an assembly line. It's art, handcrafted and real, the way it's supposed to be. Combined with the music's sparse arrangements, it gives the recordings an incredibly endearing, earthy quality. Perhaps its greatest influence was not a musician, but a philosopher, Henry David Thoreau: Simplify, simplify, simplify!
This seems to be what Bone was going for. "When I started to write these songs", he says, "I really wanted to have a 'full band' sound to them. I think I ended up recording this set of tunes four or five times before I realized that my favorite versions were always the demos I did on my porch. So, I took my gear outside and started over."
This promotional video for "Careless" demonstrates the stripped-down nature of the Lost recording sessions.
The album opens with a short piece called "Careless," driven at a meandering pace by an acoustic guitar accompanied by keys that sound curiously woodwindy. The vocals are a distinct harmonization between Bone and Heather Robb (of Brooklyn folk rockers The Spring Standards), with Lennon often singing the higher of the parts. I'm an outspoken advocate of Heather's vocal stylings to begin with, but she and Lennon's voices mesh particularly well specifically because they don't blend. It seems like throughout the song one or the other is just a smidge of a beat off one way or the other, fitting perfectly with the lyrics of the song, which have a sort of self-examining redemption theme:
'Cause I've been careless
And you been helpless.
We both had our ways.
Let's take the time
We never find.
Put our parts back in place.
"Got It All" is a more complex blend, passing through several phases. The song starts out with a light, mellow verse accented by the springy metallic notes of a xylophone. As it hits the chorus, it kicks into an uptempo skiffle beat with a hint of Cat Stevens' sensitivity, again highlighting the harmony of Lennon and Heather's voices:
Hey, now it's alright.
Got that off our minds.
Maybe we blew it apart
Right from the start.
Sometimes it's all I can do
To keep from telling' you
I wish I never started
This shit that keeps us parted.
Maybe someday we'll see
You and me,
Man, we got it all.
After a wash, rinse and repeat—and just when the song seems to have reached its logical conclusion—it again makes a sudden but seamless transition into a vocally dominant, virtually a cappella refrain more influenced by gospel and English choral traditions. The voice of Sharp County Records' Clay Hughes ads another distinctive layer to this section, which was obviously recorded separately from the rest of the track, as evidenced by the sudden absence of chirping birds in the background, highlighting the distinction. The theme also turns from spirited to spiritual as the three chant:
We sing hallelujah till we're blue in the face.
Keep your chin up high when you carry that weight.
There's no time for goodbyes.
Keep your eyes straight.
No compromises.
No compromise.
This tune really benefits from Lennon's bare-bone approach to the recordings (pun intended), as well as the outdoor studio. It also highlights his growing abilities as a lyricist and as a constructor of complex—if musically sparse—songs.
"Lost" (stream at right) is perhaps the most mature, fully formed song on the album, while still maintaining the simplicity endemic to the section to which it lends its name. It seems to focus specifically on the life of a travelling musician, but could apply equally well to anyone who finds himself living a life that seems more like somebody else's dream than his own, which is pretty much everyone who ever stops to think about it:
I've got a little bit of disconnection,
No place to call my home.
I left Strawberry Hill for direction;
Now I walk the streets alone
Like I'm lost.
It's like I'm lost.
The song opens with a bare series of chords, but begins to expand piece-by-piece, adding new sounds every few bars, symbolically emphasizing both the progression of Bone's thoughts and the growing sense of unease he feels. This progressive expansion resets as he reaches the culmination of his ruminations, the inevitable fantasy of escape:
If I could find a way back to better days
When I had a place that was mine
Would I be the only one who's done what he loved
Just to leave it all behind?
As these lines repeat, the music is reborn, finally coming around full circle with a naked repetition of the first lines, demonstrating that he's still just as displaced as he ever was.
River songs are an American tradition, going back to the earliest days of colonization when the waterways were the only means to cut into the untamed wilderness. As civilization (or at least European civilization) spread across the continent, the rivers came to mean different things to different people: progress, commerce, prosperity, escape, opportunity. But while many songs have been written about the Mississippi, the Ohio, the Colorado, the Rio Grande and even the Tennessee, few have focused on the namesake of Lennon's homeland, the Missouri. Even fewer have been told not from the perspective of those that lived, worked and traveled on the waters, but from that of the water itself. This sets "Ol' Missouri River" apart:
That old Missouri River's gonna run herself through the ground
Singin' "All your lives you've had what I've found.
I've led your kids to salvation; kept your fires from spreadin' round.
Oh, it's my turn now."
Interestingly, the anthropomorphous watercourse seems incredibly similar to the lost soul of the previous track, dreaming of an escape from the prison of its circumstances:
The foam at my lips, my tired water at your city's feet.
Someday I'll meet the ocean and share this burden you've passed on me.
I don't mean to take a life 'less it's a life that wants to leave.
But forgive me or not, your lives will be lost with me.
Instrumentally, the song features just a strummed guitar and a little bit of whistling, but is grounded in the firm foundation of the three-part harmonies of Lennon, Heather and Clay. It is obviously more deeply metaphorical than those preceding it, but no less deeply personal, making it a fitting conclusion to the Lost section of the album.
The second half of the album, Accolades is very different in tone and timbre from the preceding songs, with an electric flair throwing back to 70's funk, soul and R&B and modern influences including hip-hop and electronica. While displaying a full range of instrumentation, most are dominated by the organ, an instrument that has long fascinated Bone.
"When I was a kid my dad used to make me mix tapes of bands like Tower of Power and Blood Sweat and Tears. I think he made those because I was a young trumpet player, but the thing that always stuck out to me was the organ. I always wanted to play one. To this day there's not a sound in the world that makes me happier than an old organ running through a Leslie."
The first track in this series, "The Ballad of Yerry Boniero" (a Yim Yames-like reference to his father, bassist Jerry Bone, mixed with a hint of John & Yoko), is pretty typical (Stream the track at right). After a sample of some random chatter, it breaks into a funky series of organ licks. Lennon's vocals, reminiscent of Beck in their stylings, slide overtop a driving bass as the organ chords progress in the background:
Go on.
New vista flavor.
Go on.
Mistakes are made, yeah.
Go on.
I ain't the man you're lookin' for.
Lookin' for.
After several minutes, a rap verse by Kansas City MC Lucid breaks in, simultaneously at odds with the groove and falling perfectly into it. The music then returns to its pure funk shuffle.
In its vocals, "Don't Drive in the Smoke" is more similar to the bright sounds of the album's first section, although its music has more to do with the blues, especially in the organ at its opening and the wailing guitar at its close. The middle is dominated by a series of airy organ notes that seem to duel between the two sides of the stereo spectrum, evoking a band like Arcade Fire in their fullness and fluctuations.
"Do Me Right," a song driven by hand-clapping percussion and something that sounds suspiciously like the bones (there are no end to puns leading from Lennon's name, but that's an actual musical instrument) and accented by mellow bursts of trumpet, seems to owe its vocal style more to 70's easy listening than anything else. Think Chicago with more acoustic guitar.
Lost/Accolades represents a significant step for Bone, who here displays his funky side. Or at least his couch does. Photo by Layne Haley.
Another song that focuses on the friction between what you are and what you want to be, the album's second title track and its closer, "Accolades" is perhaps lyrically the strongest piece on this section of the album. It may also have something to do with the entrapping feelings of life as a performer:
All of you, all you see, the accolades that carry me.
A thimbleful can satiate. I move on. We've all got weight.
You can't just give the world's intent and expect us all to live up to it.
I always knew it would be fate, but fate won't last when you're in the way.
The music is understated, from the piano that doubles with a xylophone—giving the notes a particularly bouncy feeling—to the bass and electronic sounds, seemingly designed to fill up space more than catch the listener's attention. The snare-heavy drums slide the ears along to the next bar. The track ends on a vocal high note, with an a cappella "la-da-da-dum" harmony tying things up nicely.
Listeners who buy the limited-release physical version of Lost/Accolades will also receive two bonus songs, "5 and 10" and "Turn Left!" The former is a trumpet-heavy number again reminiscent of Beck in its vocals with a relatively funky setting. The latter track is actually one of the most compelling songs in the collection, sounding much like a decountrified version of something that might fit in on Ha Ha Tonka's Death of a Decade, with impellent percussion, heavy piano chords, a light but driving bass and a great—if confusing—hook of "Turn left! Turn left! To the right he come!"
In the end, there is no doubt that Lost/Accolades is a marked step forward for Lennon P. Bone as a solo artist, displaying hitherto unseen songwriting talent and proof that he's more than "just" a quarter of America's best alt.country band. At the same time, it is an album that lacks direction and a cohesive structure (or more appropriately has two of each), demonstrating that he's still not sure how to display his personal talents. The Lost section is far superior to the Accolades portion, and while I'm never one to try to constrain an artist's imagination, this is the type of work that Bone should be focusing on, and the style at which he will most excel. Still, the entire collection is worth a spin and you would be well served in checking it out today.