---

---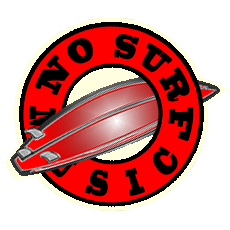 Artist:
Joe Henry
Based In:
Pasadena, CA
Website:
Album:
Reverie
Release Date:
October 11, 2011
Label:
ANTI- Records
Previous Releases:
Talk of Heaven (1986), Murder of Crows (1989), Shuffletown (1990), Short Man's Room (1992), Kindess of the World (1993), Trampoline (1996), Fuse (1999), Scar (2001), Tiny Voices (2003), Civilians (2007), Blood From Stars (2009)
Genres:
Americana, blues, blues rock
---
Joe Henry: Reverie
by Jason D. 'Diesel' Hamad
This image of Joe Henry is a good metaphor for this album: stark black and white with a bit of a strangely ominous feel to it. Photo by Lauren Dukoff.
With more than two decades in the music business as both a producer and musician and a dozen albums to his name, there's one thing that can always be expected of Joe Henry: the unexpected. His albums vacillate between genres even as they span them, ranging from rock to gospel, folk to experimental, pop to jazz, soul to alt.country. His latest release, Reverie, is composed of bluesy roots rock, evocative of labelmate Tom Waits or Dr. John, but it's equally hard to pin down. It is packed with powerful lyrics and songs that paint pictures rather than tell stories, at least in a familiar linear fashion. It's as if Henry has transformed himself into the craziest lounge singer the world has ever known, allowing his own little world to spill out between piano chords. It is a perfectly named project, a dreamy meditation painted in bleary musical strokes.
One thing that marks this album as unique is how gloriously unproduced it is. In a musical world where overproduction has ruined countless great works in the making, the aim here was obviously to let the music just do its thing. It's entirely acoustic and, recorded in Henry's home basement studio, purposefully noisy. The window was intentionally left open for the recording, allowing the Southern California wind, swooshing cars, barking dogs, shouting pedestrians and other street noises to filter right on into the session. This gives the album a realistic feel that hasn't really been captured since the early days of recording, and makes the unwitting participants important contributors to the grit and grain of the music's mood.
The first track, "Heaven's Escape" opens with jazzy piano and drums. It slinks along through the night while Henry paints pictures on its black canvass, big chords and plucked bass seeming to tiptoe so as not to distract the listener's attention. At its core, this is a redemption song, with the narrator trying to find his way through the dark world and into the light. The lyrics are filled with Dylanesque metaphor and broad-stroke pictures, little vignettes that communicate emotion more than tell a story. At the end, the drums briefly turn martial as Henry's voice ads a layer of resigned rapture as he delivers the final lines:
Oh, well farewell to arms
And to all we might be.
Farewell to this endless, confused reverie.
Somewhere there's a heaven for you and for me.
But oh won't you please tell me now
Just how, my love, will we escape?
"Odetta," perhaps the albums best song, opens with a beautifully strummed guitar and light drums, soon complimented by Henry's soulful voice and well-placed piano chord accents. It continues the redemption themes of the previous track, but with something of a twist. It could be viewed as a love song, and in some ways the lyrics fit that interpretation. However, there's no getting around the unique moniker shared by one of the world's greatest folk singers (the one who often performed the song "John Henry," for an added bit of irony). Even Henry himself started off with just the name trying to avoid that connotation, but found it too hard to ignore. As he put it in a recent interview:
As the verses began to appear, the character in the song is, I think, calling upon the spirit of the Odetta we knew, asking that she visit upon him some sense of ease — some reassurance and solidarity — in a moment of fear and trembling. He feels his mortality hanging in the air as the world seems to be turning without him — and he feels it in the fear of being forgotten.
If this is the correct interpretation (and it's hard for a folk fan to believe otherwise, even if the author isn't entirely certain), then the singer is certainly treated with the kind of deference and respect that she deserves, becoming an almost deified figure in the singer's eyes:
Nothing is now as it appears.
There's no law speaks to that.
Just an ocean's roar between my ears
Down here deep inside my hat
Where broken ships still drift and pine
For some New World revelry.
Odetta, Odetta, please come discover me.
Odetta, Odetta, please come discover me.
"Sticks & Stones" is a bluesy slow-jam, a lost man's song. It opens with an a cappella chant, channeling some old-time blues singer. After the piano and bass kick in, it crawls along with cool swagger, Henry's voice rising and falling and dancing above. It is a song about collapse, and at one point devolves into a scattered cacophony likely symbolic of a life imploding. As with many of these songs, the story is told through glimpses rather than a plot line:
Whores are dressed in fire and feathers.
On a beach, sit in a room.
Climb the bank through scrub and tender,
Disappear where rabbits go.
They had nothing that I needed
But I gave them all I had
Just to share the dirt between them
As we waited, smoked and laughed.
Sticks & stones, blood, ash and bones.
Now shake the tree, swim out alone.
Turnin' over the dark Missouri.
Now that every new leaf I had is gone.
"Grand Street" is a song that stays pretty consistently at the same level, which makes it less musically intriguing than others. Still, it's marked by some pretty great lyrics. The song has something in common with the Velvet Underground's "Waiting For My Man," not in that it's a song about a drug dealer (although I guess it could be), but in that it describes the hypersensitivity of waiting, how your mind notices everything happening around you that it would normally dismiss when it has something better to think about:
His foot held the door to the alley in back
Where the hotel's kitchen let out.
And the night butcher stood 'neath a dim iron moon
And spoke to himself right out loud.
He spoke to himself right out loud.
I gave him some room and waited for you.
I sat on the steps like a kid.
I polished my boot on the back of my calf.
And smoked like it was something I did.
I smoked like it was something I did.
Particularly striking are the lines about the arrival of his Godot:
You spoke from behind me.
You looked like a soldier
Guarding the President's train.
Taking my arm, a scarf on your head
As if, oh, dear God, it could rain.
As if, oh, dear God, it could rain.
"Dark Tears" is a haunting song, marked by rumbling drums and twanging guitar. It's packed with incredibly powerful imagery, although if the lyrics from the separate verses have anything to do with one another, I can't unlock their secrets. And it's a song full of secrets:
Now I walk the Shadow River and the dead don't mind at all.
I walk the Shadow River and the dead don't mind at all.
Their memories just grow stronger and their stories twice as tall.
Well out along the darkest bank I can see your boat from here.
Well out along the darkest band I can see your boat from here.
I'm gonna stand out on the water till one of us does disappear.
With a dog howling in the background, "Deathbed Vision" starts off with a low bass and a back-and-forth guitar, twanging out its discontent. It's catchy in an uncatchy way, with the same kind of dreamy storytelling one might expect from the Decemberists, although with a far bluesier edge. Like many songs on the album, it seems to be about a last-hour collapse, the first and last verses parallel each other, circling around from beginning to end and back again:
There's something about this photo, too, that speaks to the nature of Reverie: the jumbled view through the mirrors at the unwitting participants drawn into Henry's world by mere happenstance, while Henry himself stands lost in his own thoughts. Photo by Lauren Dukoff.
Well how do you like your blue-eyed boy?
How do you like your blue-eyed boy?
Now the rabble have been jailed.
The moon is up has hung impaled.
The horses spooked, the fences failed.
…
How do you like your blue-eyed boy?
How do you like your blue-eyed boy?
Now the horses have all won.
Now the rabble hang for fun.
The moon has hopped its fence and run.
Well, how do you like your boy?
I'm not sure if this album is particularly front-loaded—because I did discuss the earlier songs far more than I did the latter ones—or if my mind wandered later on in my introductory listen, only to perk up with the ironically spritely tones of "Deathbed Vision." It's certain that the first two songs are among the best, but that's the problem with this type of music in my estimation: after a while, it all starts to sound kinda the same. I have a similar problem with Tom Waits. I revel in his lyrics, but after half an album I just want to hear something more exciting. Henry's lyrics are certainly terrific—sometimes even up to the level of Waits—but frankly fourteen tracks of this stuff, as good as it may be, is somewhat grating. This album is perhaps better written than its listenability would belie. Still, if you're into bluesy rock or twisted lounge singers, you could hardly do better than Reverie.
Buy Reverie on Amazon!

| mp3 | cd | vinyl |
| --- | --- | --- |
| | | |