---

---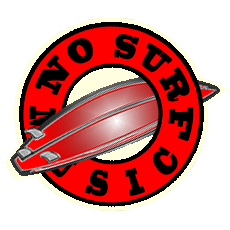 Artist:
David Bromberg
Based In:
Wilmington, DE
Website:
Album:
Use Me
Release Date:
July 12, 2011
Label:
Appleseed Recordings
Previous Releases (abridged):
David Bromberg (1971), Demon in Disguise (1972), Wanted Dead or Alive (1974), How Late'll Ya Play 'Til? (1976), Bandit in a Bathing Suit (1978), You Should See the Rest of The Band (1980), Try Me One More Time (2007)
Genres:
Americana, country, country rock, blues, blues rock, jugband
---
David Bromberg: Use Me
by Jason D. 'Diesel' Hamad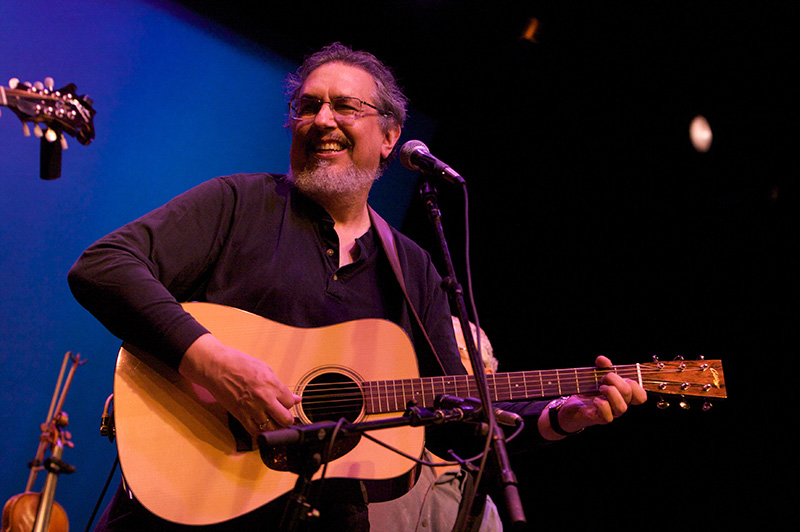 David Bromberg has been around the music business a long time, played with a lot of great musicians, and made a lot of friends. Quite a few of them act as writers, producers and musicians on his new album. Photo by Judy Sirota Rosenthal.
Before this cd arrived in the mail, it was impossible for me to conceive of a situation where I would want to hear a middle-aged man utter the words "use me." Luckily, the directive was not aimed in my direction but towards the many artists David Bromberg has collaborated with in a musical career that dates all the way back to the Greenwich Village folk scene in the '60s. Bromberg played sideman on hundreds of records for artists such as Bob Dylan, Willie Nelson, Carly Simon, Ringo Starr and the Eagles and began recording his own albums in 1971. In 1980, however, he decided to give up life on the road and try his hand at violin making—apparently a less stressful enterprise—but returned to the studio in 2007 to record Try Me One More Time, an effort that earned him a Grammy nomination. For his next project, Bromberg decided to call on some of the folks he'd met through his musical travels, asking each to collaborate on a song which he or she wrote or selected, and to produce the track, as well. He even went the extra mile, showing up on their doorsteps guitar in hand, whether they be in Woodstock, NY, Nashville, TN, New Orleans, LA, or Berkley, CA. The resulting album is the aptly named Use Me.
It's an interesting concept. On the one hand, it's guaranteed to ensure an ample amount of talent on the project; contributors include Levon Helm, John Hiatt, Dr. John, Keb' Mo', Linda Ronstadt and Vince Gill. On the other hand, it's almost begging for a trainwreck with a schizophrenic feel and no real direction. Although each guest artist brings their own particular style to their work, Bromberg avoids such a calamity by tying all of the pieces together with his own bluesy guitar work and distinctive vocals, which stand as a hallmark on every track. A number of the tunes came out with a particularly bright shine.
The only Bromberg original on the album is the leadoff track, "Tongue." With Levon Helm on drums and Larry Campbell producing, the blues shuffle relies on a walking bass to keep it ambling along. Broomburg's smooth guitar and perfect bluesman's voice are highlighted by an organ and a sweet horn section, including bone, trumpet and a lowdown bari sax. An acrid breakup song, its key line is the last one:
And one more thing,
You'd best get your tongue out of my mouth
Because I'm kissin' you goodbye!
All I can say to that is… wow.
There's nothing quite like a good old jug band tune, especially in the hands of Levon Helm, the only guest artist to make two appearances on the album. For his second contribution, Helm provided his arrangement of the Gus Cannon classic "Bring it With You When You Come." Cannon—with his band the Jug Stompers—helped popularize the musical style in the 1920s and '30s and may best be known as the writer of the song "Walk Right In." Bromberg says they recorded the track on a whim in just a few minutes after completing "Tongue." In his hands the song is buoyant and fun, just like a good jug band tune should be. Although everybody's work is right on the mark, the track may have been stolen by Larry Campbell's mandolin, which alternates between providing a stringy rhythm and taking a blistering lead. Bromberg's own turn on the acoustic guitar is also just about perfect, picking out well-timed accents and coming to the fore for brief but powerful solo licks. Afterthought or not, it definitely makes for one of the album's most entertaining selections.
Bromberg has a long history recording with Dr. John, so it's no surprise to see him appear as writer, producer, and pianist on the song "You Don't Wanna Make Me Mad." Much in the raspy legend's usual style, the piece is held together by David Barard's bass and Bromberg's sweetly sliding guitar. The good doctor's piano accents add just the perfect touch while Bromberg slinks through the lyrics.
Another highlight, "Diggin' in the Deep Blue Sea," is a rather timely update of a song co-written by Gary Nicholson (told you he pops up everywhere—see No Surf Review of his album Texas Songbook), provided and produced by bluesman Keb' Mo'. The song takes a rather harsh view of America's addiction to oil, comparing it to the ravages of heroin through lines like:
Now the fish can't swim. You know, the birds can't fly.
We keep right on pumpin' 'cause demand is high.
What are we gonna do 'bout all the mess we made?
You can't run an 18-wheeler, child, on lemonade.

This whole world's just a junkie all strung out on gasoline.
Now they got boats out on the water diggin' in the deep blue sea.
The heartbeat bass perhaps makes a musical metaphor that oil has become the lifeblood of our culture and it's become almost impossible to separate ourselves from its succor, while the guitars of Bromberg and Mo' add spicy weight to the solid, frank vocal delivery.
A collaboration with Los Lobos, "The Long Goodbye" adds a bit of South-of-the-border flair to the album, complete with accordion, jarana, requinto jarocho and Bromberg on a twangy dobro.
The hardest rocking track on the album, "Old Neighborhood," takes advantage of the talents of Widespread Panic. Heavy on the wah-wah and featuring some great keyboard action by John "Jojo" Hermann, the tune is a bluesy jam. The song takes Bromberg on a musical trip down memory lane with lines like:
Big brother and sister been my friends before.
I was just a little punky boy. Never really knew the score.
I stole your money and I took your records, too.
Brother, while you were away I was still runnin' from you.
Aw, memories of the old neighborhood!"
Taking a turn for the soulful, "It's Just a Matter of Time" was selected and produced by a little lady you may have heard of named Linda Ronstadt. Originally a '50s rock hit by Brook Benton, the song later made the country charts with covers by Sonny James, Glen Campbell, and Randy Travis, successively. This version is sparse and rootsy, with only Bromberg's acoustic guitar and an upright bass by way of instrumentation. The lead vocals are backed by a cooing chorus made up of Ronstadt, Nancy Josephson and Laurie Lewis. Together, it makes for a vibe somewhere between Chet Atkins and Ray Charles.
Another highlight, Vince Gill's contribution was a song he co-wrote with Guy Clark, "Lookout Mountain Girl." It's the only track on the album where Bromberg cedes lead guitar duties to his guest, and Gill steps up with a sweet solo lick on the Telecaster while also contributing mandolin and vocals. The song itself tells of an encounter with a mandolin-playing girl from the hills of Tennessee and is lively and fun, especially in the middle section where the guitars, mandolin, and keyboards all take a turn in the spotlight.
With the multitude of talent contributing to this album and creating varying styles of music, it's the last and title track, "Use Me," that rings the truest. Produced by the Butcher Brothers, Phil and Joe Nicolo, it is a smooth and slightly funky R&B number written by Bill Withers. Jim Miades' slightly fuzzy bass struts through the song while Bromberg's guitar seems to barely kiss the notes in just the right place. Anthony Bell's keyboard solo is spot on, as is Bromberg's own on guitar. What really makes it all work, however, is Bromberg's voice, which is perfect for this style of music. It's an appropriate theme for the record, as well, with lines like "I wanna spread the news that if it feels this good getting used / Oh you just keep on using me until you use me up. "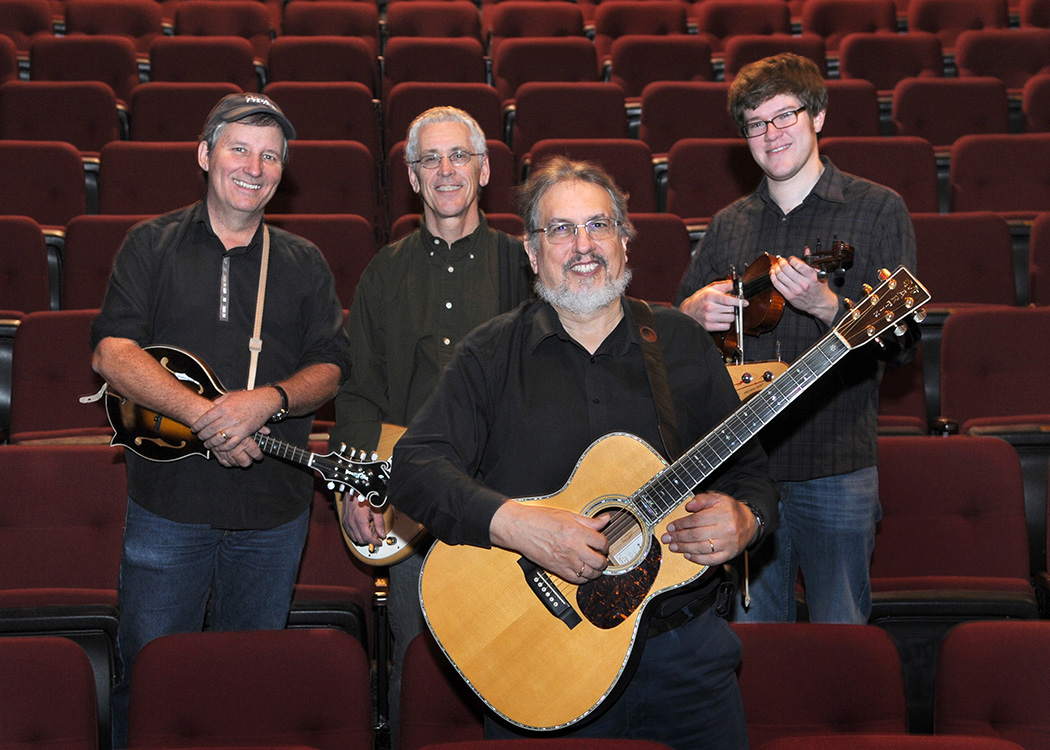 Bromberg with his usual quartet, none of whom played on this album, I believe. Still, somebody's gotta back him up on the road.
The only track I have to take exception with is "Ride on Out a Ways." It's hard to say anything bad about John Hiatt, so I won't. I'll just say that the track seemed like it just didn't gel quite right and it didn't work for me. The music seemed too big and dramatic and Bromberg's vocals too hard-pressed, when what the lyrics seemed to demand was something simple and rootsy. Tim O'Brien's contribution "Blue is Fallin'" is perfectly fine and features some great guitar work, but otherwise didn't seem particularly notable, except for the fact that something about Bromberg's vocals are strangely reminiscent of Johnny Cash's version of "The Man Who Couldn't Cry."
With a crazy series of collaborations like this, one either expects something absolutely spectacular, or a spectacular flop. Use Me is neither of these. None of the tracks is absolutely breathtaking, nor are any of them gut wrenching. A number of them are quite good, however, and the album as a whole is quite entertaining. The record may not change your life, but it may well change your musical perspective. There's no doubt David Bromberg is a superbly talented guitar player with a highly distinctive voice, but he gains something being used by his many friends. This album almost stands as a primer for how an imaginative musician can play almost any style and make it his own. The nice part is that no matter what your favorite type of music, there's something to like on Use Me, which makes it an album worth exploring.
Buy Use Me on Amazon!

| mp3 | cd |
| --- | --- |
| | |