---

---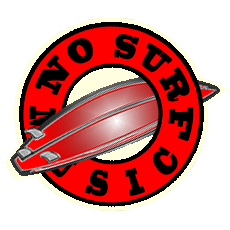 Artist:
The Womacks
Members:
Haley Heyman (vocals/guitar/percussion), Noah Heyman (vocals/bass/guitar), Tony Schaffer (vocals/guitar/keys), and Cory Webb (drums/percussion)
Based In:
Monroeville, Ohio
Website:
Album:
WFB
Release Date:
July 5, 2014
Label:
Far Around Music
Producer:
The Womacks
Previous Releases:
The Womack Family Band (2010), From Chestnut (EP, 2011), and The Blue Room (2012)
Genres:
progressive Americana, rock, folk, country, blues, jazz, funk
Related Articles:
The No Surf Review: The Womack Family Band - The Blue Room,
Burning River Fireside Chats: The Womack Family Band - 9/21/12, and
North Coast Nights: The Womack Family Band - Mahall's 20 Lanes, 7/27/13
---
August 2014 Featured Review
The Womacks: WFB
by Jason D. 'Diesel' Hamad
The Womacks have earned a reputation on the North Coast and beyond as impressive musicians and captivating live performers. With their fourth release, they attempt to capture their onstage magic in the studio. (l-r) Cory Webb, Noah Heyman, Tony Schaffer, and Haley Heyman. Photo by Jason Shaffer.
The first time I heard the Womack Family Band was in January 2012 at the Honky Tonk House in Streetsboro, Ohio. It was Chris Castle's Last Bird Home release party and we were recording a Burning River Fireside Chat upstairs. More than a few times we abandoned our pursuit to focus instead on the heart-quickening tones and mellifluous harmonies emanating from below. I didn't get much of a chance to talk to the Womacks that night, but I did secure copies of their two releases. When I listened to them, I was less than awestruck. There were a number of really good songs there, but nothing nearly so captivating as their live performance.
I stuck with them, though, at first going to a smattering of shows, then making their Cleveland gigs top priority, and then venturing ever further out, becoming more and more familiar with both the band and their music. They underwent a transition, eschewing their acoustic side in favor of a nimble rock sound mixed with country, folk, jazz and blues, a concoction they described merely as "Americana," in that it had roots in all the base American soils. Their live performances became even more enthralling, and by the time The Blue Room was released in September 2012, they'd gained a reputation as one of the best bands on the North Coast. The album showed significant improvements in recording quality and included well-written songs, but enchanting? Still not so much.
As they abandoned the constrictions of town and their house on Chestnut, I became a regular guest at their expanded headquarters. Affectionately known either as Higbee or the Womack Ranch, the picturesque white farmhouse nestled among corn and soybeans symbolizes everything the Womacks are about musically and philosophically. Shared by all four bandmates—siblings Noah and Haley Heyman, her fiancée Tony Schaffer and Cory Webb—the home is littered with musical detritus, the walls covered with the paintings of fellow housemate Keelie Suzann (who's both Cory's sister and Noah's girlfriend). The Ranch also plays host to a rotating supporting cast of family and friends, local and far venturing, a collection of musicians, mystics, misfits, marijuana mavens, and miscellaneous seekers of beauty ready to bask in the Womacks' creative glow even as they add fuel to their fire. The physical move only deepened the band's musical transition as they crafted a sound to mirror their shared philosophy: progressive Americana, an all-encompassing, all-loving jollification of music and life. They headed to the studio to capture this sound and emerged with WFB. The album debuted July 5th at The Great American Treat, a 17-act festival at the Womack Ranch that attracted almost 600 fellow celebrants.
These four may be happy to goof off most of the time, but they're serious about their music and had definite ideas about what they wanted their new album to accomplish. Photo by Jason Shaffer.
The band had some defined goals for the release and some milestones to mark.
"We're trying to bring the energy that we make live to the record," says Noah, "because we haven't done that yet on anything that we've recorded as far as I'm concerned. People could know us only from the record and come see it live and be like, 'What the hell was that?'"
"People have said that before," agrees Tony. "People have actually come up to me afterwards and said, 'I've heard people talk about you for four years now, and I've heard you before on cd. You guys must just suck in the studio.' And it's like, hey, fuck you, man. We're young. Everything we were doing as the Womacks we were doing for the first time."
"It's our first serious band that we tried to approach as a way of life," Noah concurs.
"A major difference is that we actually got to track [WFB] live," Tony explains. "The guy who engineered it has also been our live sound engineer for over a year. So that alone—without us having to change anything about the way we play—gave it that quality. And I feel like we were just more comfortable writing as the Womacks for this batch of songs."
And about that name...
"It's WFB by the Womacks," says Haley in an official tone.
"We're simplifying," says Noah. "It reflects the changes in the band. It's more straightforward."
"People just called us that anyway. It's always, 'Hey we're going to see The Womacks,'" explains Tony, set to marry Haley later this month. "We didn't start off as a real family when we were the Womack Family Band, but we worked on it,"
"Once we became a family, we dropped the 'Family' in our name," adds his fiancé.
"Because now it's true," he concludes. "We don't need to, like, put up a front."
With all of that as a backdrop, the six-song, 26-minute WFB was bound to mark a key transition for the Womacks, but how well does the compact album meet its goal of capturing the band's live punch?
Haley Heyman's vocal chords should be considered national treasures, but her bewitching stage presence may add to the Womacks' live magic even more. The girl ain't a slouch at songwriting, either. Photo by Jason D. 'Diesel' Hamad, No Surf Music.
WFB certainly starts out on the right track with "Carry Me Home (Mama Maria)," a song the band has been playing out for almost a year. Penned by lead vocalist Haley, it personifies her spiritual philosophy by means of a woman reflecting on her life from the past, through the present and on into the future:
First time that I came home late,
My daddy got mad; mama set him straight.
Oh, no, no, don't you raise your voice.
This child's got a mind to make her own choice.
This child's got a mind to make her own choice.
Mama Maria, Mama Maria, won't you carry me home?
Mama Maria, Mama Maria, won't you carry me home?
I went out back with the fisherman's son,
That bottle half empty, our pants undone.
I was just a young seventeen,
And I felt the earth move underneath of me.
I felt the earth move underneath of me.
It's a simple, understated song, but one of the band's best. The verses are sparse, leaving Haley's celestial voice nearly naked and highlighting the glorious three-part harmonies of the choruses. Where it does pick up pace in the musical breaks, it shows Caribbean influences similar to The Blue Room's "A Silver Line of Peace" thanks to sliding bass notes and reggae rhythm guitar. While the entire band's instrumental prowess is on display, it is the pure power of Haley's vocals that stands out. For anyone who may not believe the human voice is an instrument unto itself, I submit as counterevidence the final round of this song wherein her wordless moans tell an emotional story even as they bring the track to a paradoxical climax in its most sanguine of moments.
Cory Webb is a masterful drummer whose skill tying the band to the beat while simultaneously giving them the flexibility to fly is often underappreciated by fans. Nobody lays down a white boy bass groove like Noah Heyman. Tony Schaffer can at any moment break into a guitar solo fit to bring the walls of Jericho to the ground. And Haley… well, she's just Haley, an irresistible vocal force of nature. The band takes full advantage of all this on the fantastic funk send off "Catch My Ride." Destined to become a Womack staple, it already serves as a live show apex and vehicle for all four members to showcase their solo abilities.
The album's only vocals helmed by Schaffer pitch his call to the response of the siblings Heyman as he forces his flock to their feet in a fervor and bids them to the meeting place on the back of an organ's scream:
When I'm feeling thirsty and I'm tired,
The summer sweat stingin' my eyes,
Oooooh, sweet angel, swing low now and take me to the well
(Take me to the well)
When the water runs dry
(When the water runs dry)
'Cause it's gonna be a long, long time
Till I catch my ride.
Until I catch my ride.
With her wedding growing ever nearer, it's no surprise that Haley was in a loving mood as this album came together, yet she chose to sing the soulful duet "Way It Is" not with her husband-to-be, but with Angela Perley—frontwoman of Columbus roots rock outfit the Howlin' Moons. Perley describes the experience as "magical and wonderful." Given the undeniable comeliness of both ladies, the images conjured by such a coupling are not without carnal merit, but Heyman shrugs off any salacious implications.
"Can't a girl just sing a love song to another girl?"
I'll certainly give my imprimatur, as Haley fills the lower range with smoky fortitude while childlike Angie dances gingerly around the upper notes, resulting in a purely gorgeous sirens' song.
This track is destined to become a live show favorite even without Perley, a medium much like last album's "Blue," just perfect to highlight the pure elegance of Heyman's voice. But Angela isn't giving up her claim.
"I'm counting down to the next time we play together," she says, "so I can sing that song live with Haley and have my mind blown watching them like I always do."
The Noah-led "Signs" is mellow and a little non-descript, but still a catchy backbeat rocker that features some fine guitar work and several lyrical gems:
Beyond the motel waitin' for the school bell,
Her cheap perfume to cover up the smoke smell.
Ten to one she'd end up in a diner; five to ten I'd end up in a cell.
We didn't even make it twenty minutes down the road.
The final of the three tracks led by Haley, "Reasons" is another love-themed piece, though love that may be just as star-crossed as the outlaw duo referenced therein. Atop Tony's sustained organ and some great guitar/bass hooks, it ambles along before veering off in typical Womack fashion toward a bell-ringing, harmony-dominated jam with Allman-like guitar.
The only track that doesn't really do anything for me is "Angelina Pt. II," a sequel to The Womack Family Band's "Angelina," a track that also didn't do anything for me. While it preserves the brother/sister duet aspect, the new chapter is both less folky and plodding than the original and thankfully gives up on the hipsterish reverb-heavy vocals. While I like the softer, conciliatory "I don't want to hurt you anymore" tone and the complimentary Rhodes/Wurlitzer action, the track never grabs the attention, relegating it to the status of an album cut.
So did WFB accomplish The Womacks' goal of capturing the energy of their live performances in the studio? Collaborator Angela Perley certainly thinks so. "I love the new release and really think it highlights and reflects the soul of their live performances," she says. "I feel like this is a new chapter in their recording career and I can't wait to see what they do next."
The Womacks are Beatles fans, and no doubt they'd like to match that other foursome's efforts in the studio. But in order to become studio masters, the Beatles gave up on live performance entirely, which would be truly tragic in the case of the Womacks. The group displays impressive musicianship—something prized in the studio—and there's no doubt the more they work the more refined it will become. WFB captures that talent gloriously. It shows great growth not just in songwriting, but also in arranging, as the complex and often widely variant styles and moods embedded within each piece more closely mirror on-stage excitement.
From their little slice of the Ohio countryside, the Womacks are poised to take their music to all points on the compass. Though their live energy may never be confined in a studio bottle, WFB is a great vehicle with which to launch them onto the next level. Photo by Jason Shaffer.
But the Womacks were born for the stage. Their alchemy forms not just in the exceptional talents of each individual member but through the impeccably harmonious way they intertwine. While this can be recorded, the spontaneity simply cannot be captured anywhere but in the moment. The connection between artist and crowd and crowd and artist that makes them all greater than their sum cannot be confined to a studio. The way Tony drops into a near catatonic state, not choosing notes from his conscious mind, but channeling from somewhere far deeper, the way Cory warps ahead in time to anticipate his thoughts and strike the exact same beat, the way Noah bends a string more expressly when the crowd is most attentive and squeezes that last reserve of emotion from it, the way Haley feeds off the maelstrom of energy, digging down to the pit of her soul to birth a scat solo so dirty, filthy, nasty exquisite that it can make French pornographers blush—these are the things that make a Womacks performance transcendental. Is being such a great live band that there's no way to top yourself in the studio really a bad thing?
WFB is by far the Womacks best release to date, a terrific album that captures much of what makes their live performance so enthralling. With a little luck, this album will give the Womacks just the push they need to break onto the national scene, so don't wait to experience WFB.
---