---

---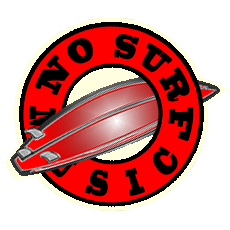 Artist:
The Hello Strangers
Members:
Brechyn Chace (vocals/harp/accoridan), Dave Holzwarth (bass), Katie O'Neil (drums), Kevin Shannon (guitar/vocals), Larissa Chace Smith (vocals/guitar)
Based In:
Mercersburg, PA
Website:
Album:
Introducing Max Schmidt
Release Date:
March 9, 2010
Label:
Independently released
Previous Releases:
Acoustic in Austin (2006)
Genres:
Americana, country, alt.country, folk rock
Related Articles:
---
The Hello Strangers: Introducing Max Schmidt
by Jason D. 'Diesel' Hamad
The Hello Strangers—apparently unfazed by bare legs in the snow—are equally prepared for a bonfire, an ax murder, or a good old-fashioned shooting, any of which may end up as the basis for their next song. (l-r) Brechyn Chace, Larissa Chace Smith, Dave Holzwarth, Kevin Shannon, Katie O'Neil. Photo by Ryan Smith Photography.
This may be hard to believe, but the glamorous life of a music critic—even an obviously charming sophisticate such as myself—can sometimes be rather dreary. It involves a lot of listening to music that you'll never listen to again and trying to evaluate it on some nonexistent set of objective criteria, keeping in mind that just because it's not your speed doesn't mean that other people won't find something in it and you should give it a fair shake. Every so often there's an album release that you're really looking forward to and which is a pure pleasure to research and review, but they're more rare than you'd think, even for a music lover with a fairly broad range. Pretty soon, everything starts to sound very much the same.
Then there's the chance find that turns you onto something you really love and makes the drudgery more than worth it. That's what happened with The Hello Strangers, an independent alt.country/folk rock band out of the unlikely location of Mercersburg, Pennsylvania, a two-stoplight town just this side of the Maryland border. They followed No Surf on Twitter (@NoSurfMusic for the uninitiated), and as with most musicians who so grace us, I checked them out, at most expecting to find another "maybe someday" review possibility to make note of. Instead, I began streaming their EP Introducing Max Schmidt and was totally flabbergasted. It was better than anything I'd heard in a long time. After several relatively insane conversations (mostly about various retro desert foods), a package arrived at my door bearing a rubber-stamped cowboy boot and a Mercersburg postmark. Like a kid at Christmas, I ravenously tore into the oddly pregnant bubble-wrap envelope to discover not just Max Schmidt, but a package of pistachio pudding mix. Ok, I admit, I liked these gals already, but I assure you this review was in no way influenced by any attempts at bribery, no matter how randomly awesome.
But enough about me (and my pudding), let's talk about The Hello Strangers. The core of the band is a pair of sisters, Larissa Chace Smith and Brechyn Chace. The elder Larissa plays guitar while Brechyn adds harmonica and accordion. They share both the writing and lead vocal duties, giving the group the distinctive harmonies that are sure to become their trademark. The ladies' voices are discrete enough that you can tell them apart, but match so effortlessly that it's obvious they were literally born to sing together. They become their characters so perfectly that they can finish each other's lines and never miss one iota of a beat, and when their voices intertwine magical doesn't even begin to describe the effect. What's more, their band—made up of hometown friends and local musicians—knows how to strike (literally) the perfect chord to make them shine.
In addition to prodigious songwriting talents and great pipes, Larissa and Brechyn have a distinctly retro vibe, evidenced by the shag carpeting, vintage Playboys, dusty 45's, rotary telephone and, yes, pistachio pudding. Photo by Ryan Smith Photography.
The seeds for the group were actually sown in Austin, Texas, which helps explain their Americana sound. Larissa had relocated to complete a masters in ethnomusicology (yes, that's a real subject), and Brechyn followed shortly thereafter seeking her own bit of adventure. The two grew up in a musical family—with a father who plays in a jazz band and both grandfathers professional musicians—but although they had been singing with each other their whole lives and Larissa had been writing music on her own since she started playing guitar at 13, the two never wrote a song together until 2006.
"We heard The Fabulous Ginn Sisters on the radio and said, 'We've got to do that!'" Larissa explains. "It wasn't until the music of Austin came into my life that I felt that I was writing what I was meant to be writing. And writing with my sister made it seem even more kismet."
Soon, they packed up and headed for home, carrying their alt.country sensibilities with them.
"Most of our songs start from the head of one of us separately," Larissa continues. "Since I can accompany myself, my songs are mostly complete when I bring them to Brechyn. Then she and I add harmonies and arrangement ideas for the band, add the finishing touches, etc. Brechyn will either bring a seed of an idea that the guitar will help to bring forth, or she'll have melody and lyrics done, and we just add the accompaniment and everything else. Harmonies are always one of my favorite parts of the process. We always bring each song to the band last." Whatever the process, it's clear that the two know each other well enough to form a seamless joint, and they both favor tales of dysfunctional relationships, breakups, murder, and revenge.
This is all evident on the band's latest release, Introducing Max Schmidt. Mr. Schmidt, late of San Francisco, California, is the former owner and namesake of the band's vintage Horner accordion, purchased at an estate sale by bassist Dave Holzwarth. "He happened to have it lying around," says Larissa, "and we thought it would add a certain je ne sais quoi to our sound." She adds, "From the beginning he has been our band mascot... Anyone who comes to our gigs regularly knows about Max and we usually get a few screams of his name from the audience."
Now that you've been formally introduced, let's take a look at the six songs featured on the EP.
Mr. Schmidt is prominently featured in the band's stage shows, in multiple capacities. Photo by Ryan Smith Photography.
"The Same Routine" starts the collection off with an agile but sharply strummed acoustic guitar, soon complimented by mellow and perfectly placed electric accents and a quick, light drumbeat. The song mixes buoyancy and melancholy in the most exquisite way, reminiscent of the artful expression mastered by Old 97's. The story about a lonely girl in a dysfunctional relationship that pours forth from Larissa and Brechyn—their alternately separate and intertwined voices in the guise of a single character—is a sad one of emptiness and isolation, and the emotion is genuinely pained when they sing lines like:
My head is swirlin' like the whiskey in the bottle last night.
It felt so comfortable I thought that the timing was right.
But you pushed my hand away when I tried to touch you.
Now there's one in the bed where there should be two.
And I'll call you up to see if you remember.
You say, "I'm sorry, baby. Can I see you later?"
Of course you can and I'll hang up the phone.
It's the same routine and I still feel alone.
Even as the lyrics drag the listener down into an abyss, the lively music demonstrates a defiant restlessness, a feeling that there's something burning in the sad girl portrayed therein, something just begging for an excuse to get out from under the weight of her desperation. The musical highlight is a guitar break courtesy Kevin Shannon with licks reminiscent of 60's or 70's Southern rock, which continues in the background throughout the latter half of the song, giving the rootsy base an added lift. All together it makes for a highly enjoyable paradoxical musical treat.
A slowly pumped accordion paired with delicately plucked guitar gives the next track, "Poor Dear," a menacing and almost Old World feel right from the start. This soon transitions into a fast-strummed rhythm complimented by pounded drums; all held together by Brechyn's incessant squeezing, alternating between quick, strong gasps and long, sustained exhalations. Again, another well-played guitar break adds to the tone of the song, this time contributing to the gypsy-like flavor. This is another sour relationship song, but one with more of a resolution to it:
My poor, poor dear,
My poor, poor dear,
You had to know I was goin' to go.
Now my bags are packed and I'm bound for that old dirt road.
My poor, poor dear,
My poor, poor dear,
Don't try & stop me. Don't say you're sorry.
Just open that door 'cause my hands are full.
"Chances" is a bit of a change of pace. It's a much dreamier song than the others, with a hint of jazz (genes reasserting themselves, perhaps). To set it even further apart, it's a love song, not an end-of-love song. Imagine that.
The girls also aren't above a witty turn of phrase, as evidenced by their lyrics, or a bit of campy comedy, as evidenced by this picture, which I described to Larissa as a "perfect display of your obvious cheeky ebullience." I'm not above a turn of phrase myself, witty or not. Photo by Ryan Smith Photography.
I'll take my chances with you,
Even if the odds are one in two.
I want more than passing phases
And worn out gazes, too.
Ok, so it's not exactly "To Sir With Love." It's a troubled love song. That's one of the most refreshing qualities of the Chace sisters' writing: it's realistic. It's not overly melodramatic; it's not lovey-dovey. They realize that even when things are good, they're not perfect. Sometimes when the "walls are caving in" and "all the cupboards are empty," good is a pretty damn fine thing. And hell, one in two makes for pretty decent odds, especially when it comes to love.
Speaking of odds, the best song on the EP for my money is "Conococheague." Parlaying that bet, I'd even go so far as to say that it's undeniably the best song ever named after an Indian-christened river that sounds peculiarly like a dance inspired by an oil company. Pure Prairie League's "Roylduchelbugiloo" comes in a distant second to make the exacta.
The Conococheague is a creek that runs through Eastern Pennsylvania—near the band's home base of Mercersburg—and into Maryland. Depending on exactly which source you believe, the name translates in the Delaware language as "water of many turns," a particularly pleasing moniker in the eyes of a Clevelander who grew up on the banks of the Crooked River. This down-home reference is also highly appropriate as "Conococheague" is the most folk-based song on the album, a classic murder ballad, completely timeless yet recalling the untamed past of the Chace sisters' mountainous home.
The song opens with a wild, wistful guitar howl, the kind of sound you hear in the night and are unsure of the origin. Is it the wind sweeping through the trees, or the tortured scream of some poor, lost soul? That question isn't directly answered, but as the song moves into a steady bass beat with a terrific, driving rhythm, the dark tale that develops does give some clue:
I have a lover but I want another,
'Cause he's bein' chased by John Boy's brothers.
I had a lover like no other,
But he's at the bottom of the Conococheague.
It's a bizarre, clinical reaction to the murder of a beau, but one that is to be expected from this writing team. Despite her apparent willingness to move on, the surviving member of the star-crossed pair is not without remorse. After recounting how her man had confided in her with "blood on his hands over fool's gold" and how the information made its way to the aforementioned kin, she laments:
If only I had told him at the end of every day
Keep your lovers near you and your secrets in your grave.
Yet it's too late, and this time the electric guitar is unquestionably a sob. As the ladies repeat the victim's "cold and lonely" subaquatic fate, there's one last electric wail to close the song and bring its woeful story full circle.
If "Conococheague" isn't the best song on Max Schmidt, then the blistering "Oh He'll Drown" is its strongest competitor. Another murder ballad, it's told from the opposite side of the equation, combining all of Larissa and Brechyn's favorite themes into one potent ball of crazy, violent deliciousness. The music is lively and driven, with another powerful guitar solo in the middle. The lyrics are adroitly crafted, with a story that could only come from the mind of a macabre master (or a pair of them). It tells of a woman who steals a pistol with the intention of killing her "white trash, lazy husband," only to find that he's about to be publicly hanged. She's determined to have it her way, however, and won't let him die on the law's terms:
He was standing there above me
As though he'd never sinned.
Well, I cocked my loaded pistol
As he winked at me and grinned.
The drum roll was a'soundin'
As I jumped up from the crowd.
My pistol shot rang loud
And my man fell, fell, fell to the ground.
Oh he'll drown, drown, drown, in the raging seas 'til Kingdom Come,
But that never will be enough for me.
Oh he'll drown, drown, drown in the raging seas 'til Kingdom Come;
Not before this bullet sets me free.
Absofuckinglutely brilliant. Ok, I'm not saying it all makes perfect logical sense (she mentions stashing the gat in her car, then heading to a town square execution, which seems temporally mismatched), but who gives two shits for a dollar when a song is this totally awesome in every way? Anachronisms be damned, I'd put this track on repeat 'til Kingdom Come and enjoy every minute of it.
After that deranged climax, the band must have figured their listeners needed a bit of a dénouement, and they obliged with the much more sedate "The World Knows Better Than Me," which has something of the feel of an old spiritual, highlighted by some mighty fine harmonica licks and a beautiful, bluesy turn on the electric guitar. There's less of a story to this one, more of an impressionistic glimpse at someone who feels life has passed her by:
Did someone say retro? Did someone say cheeky? Ok, come on, admit it... you haven't even heard their music yet and you love these ladies as much as I do. Photo by Ryan Smith Photography.
I once had many suitors. I had money to squander.
Had it all in my young, naïve hands.
But now it's gone. Now it's gone. I've lost it forever.
I'm a fool and the world knows far better than me.
And everybody knows where the mighty river flows,
Where the secrets of this life unfold.
But not me. Not me. I'll wander forever.
I'm a fool and the world knows far better than me.
One of the oldest maxims in show business is "Leave your audience wanting more," and with this all-too-brief release The Hello Strangers have done just that. Luckily, it won't be much of a wait until they give us what we crave. The band is currently recording a full album, with an expected release date in early 2012. With the recent success of other sibling combos such as The Secret Sisters, they couldn't have picked a better time, and with their terrific sound and abundant talent, the group is just waiting to break out. But don't let everyone else beat you to the bandwagon. Buy Introducing Max Schmidt now and get to know these strangers before everyone else does. Your copy probably won't come with pudding, but when the songs are over, you'll definitely want to lick the bowl.
---