---

---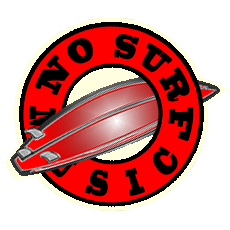 Artist:
Ray Wylie Hubbard
Based In:
Austin, Texas
Website:
Album:
The Grifter's Hymnal
Release Date:
March 26, 2012
Label:
Bordello Records
Previous Releases:
Three Faces West (1971), Ray Wylie Hubbard &apm; The Cowboy Twinkies (1975), Off The Wall (1978), Something About The Night (1980), Caught In The Act (1984), Lost Train Of Thought (1992), Loco Gringo's Lament (1994), Dangerous Spirits (1997), Crusades Of The Restless Knights (1999), Live At Cibolo Creek Country Club (2000), Eternal And Lowdown (2001), Growl (2003), Delirium Tremolos (2005), Snake Farm (2006), A. Enlightenment B. Endarkenment (Hint: There is No C) (2010)
Genres:
Americana, country, alt.country, blues rock
---
Ray Wylie Hubbard: The Grifter's Hymnal
by Jason D. 'Diesel' Hamad
Ray Wylie Hubbard, in a picture that matches the weathered look of his latest album's cover, looking every bit the old-school troubadour he's become. Photo by Todd Wolfson.
It's been a good long time since I've had the chance to review an album that needs to be played loud, but if that's a sickness, then Ray Wylie Hubbard's new release, The Grifter's Hymnal is just the prescription needed. Hubbard has been well known ever since Jerry Jeff Walker made his "Up Against the Wall (Redneck Mother)" famous way back in 1973, and he was an important part of the outlaw country scene for the rest of the decade. But it's really only in the last twenty years that he's emerged as a songwriter of truly legendary status, developing his own brand of Texas-infused alt.country that rocks harder than holy hell and features lyrics that are as literary as they are biting. "Conversation with the Devil" took him to hell and back, while "This Morning I Am Born Again" skewered organized religion with a mock-gospel flair. "Screw You, We're From Texas" extolled the virtues of his adopted homeland with Lone Star-sized attitude, while "Live and Die Rock and Roll" perfectly captured the hard-bitten musician's ethos he has lived his whole life. Each of his many masterpieces have contained not only an abundance of truly memorable, tautly crafted lines, but a cosmic spirit that seems to transcend the mere notes he plays. While it may be hard to find any one song on The Grifter's Hymnal that quite reaches these heights, it's clear that at the ripe young age of 65 Hubbard hasn't lost a step as far as his writing is concerned, and if anything, he's turned the pure rock factor of his music up to eleven. As he himself growls in the album's second track, "It's a good night for rockin' with a band that delivers," and that's exactly what you'll get with The Grifter's Hymnal.
Most of the album's most powerful rockers are front-loaded. For instance, there's opening track, "Coricidin Bottle." If by chance you have spent the last few decades locked in a Yemeni prison shitting in a bucket and you've therefore never heard of Mr. Hubbard, this song provides all the information you'll ever need to know about him:
Layed down a groove like a monkey gettin' off,
Stompin on the kick, pounding on the tom.
If you ever get to heaven say whew thank you.
If you ever get scared say the 23rd Psalm.
I got a coricidin bottle that I use as slide
And a woman sweet as a tootsie roll.
When she kissing and licking and cussing and a grindin',
Shakes the mortal coil round my amaranthine soul.
While that simian allusion may burn images into your mind that will take years of therapy to erase, it's a perfect description of the level of pure energy Hubbard displays throughout the track. They must have gone through more than a few sets of strings thumping out the thunderous rhythm guitar line and put out more than a few spot fires set by the blazing lead. The thumping, frantic drums sound like all of Africa was given a mega dose of acid and told to go wild. It just fuckin' rocks.
The next track, "South of the River" is tame by comparison, but the same could be said for King Kong when compared to Godzilla. With a blusier edge accented by Hubbard's smooth harmonica blowing and some pounded piano keys, it grooves along in a tribute to the rock gods, slowly building into a full-throated extolment of the rock and roll religion. The reference to Cleveland's own the James Gang is also much appreciated.
"Lazarus" is a perfect example of one of Hubbard's take-no-prisoner's philosophical works:
So here we are now, guitars and drums.
High and lowdown, just some dharma bums.
Gatemouth would tell you rehearsal's overrated.
Baptists will tell you it's all predestinated.
Between the devil and God,
Between the first breath and last,
Somewhere under heaven,
With no future and a hell of a past,
We in the mud and scum of things, moaning, crying, lying.
At least we ain't Lazarus and had to think twice about dying.
At least we ain't Lazarus and had to think twice about dying.
These last two lines of the chorus are chanted sans accompaniment, making them stand out all the more against the backdrop of slide guitar and snare. Like many of Hubbard's songs of this ilk, the topics examined are far-ranging and packed with eclectic references.
Hubbard makes a return trip to the inferno in "New Year's Eve at the Gates of Hell," a high-energy thumper of a song where he ponders his many possible sins, as well as those of the other condemned (music producers in particular), and even examines the labor-management relationship between god and the devil:
Hubbard, whose voracious reading provides inspiration for much of his complex language and literary allusions, likes playing the part of Dante, as this album sees him making a return trip to hell and back. Photo by Todd Wolfson.
It's New Year's Eve at the gates of hell.
Give the Antichrist a cigarette and tell him
The boy's here all the way from Oklahoma.
Oh, Lord, what the hell is that aroma?
It's Jimmy Perkins and all the sonsabitches
Who ripped off musicians and stole their riches.
They're burning over yonder with the Fox News whores.
Oh look is that the singer for The Doors?
Nope, my mistake cause no matter what they did
Poets deserve to be in heaven, and by the way, kid,
Why am I here when I wasn't that bad?
I just didn't like churches but I never wore plaid.
On the more sedate side of things is "Moss and Flowers," a piece where Hubbard was specifically going for the language of an English poet and the feel of an Irish wake song. This is accomplished with a minor-key haunting quality. It seems to have an element of Steve Earle in it, as well as a strange hint of a Metallica ballad.
Even more haunting is "Red Badge of Courage." With chanted vocals and throbbing music straight out of a transcendental trance, it examines the mental component of returning from war from the perspective of a marine fighting oversees. Hubbard seeks to provide solace for what he and his comrades have done and seen with a reminder:
What do I say to these ghosts that keep coming round again?
We was just kids doing the dirty work for the failures of old men.
"Mother Blues" is a deep-grooved autobiographical tale focusing on Hubbard's experiences with the club of the same name and the Dallas music scene in the 70's. With plenty of references to old-school blues legends and after-hours inside baseball, it's a surrealistic portrait of the life of a musician told with a Stevie Ray Vaughn attitude, although the most entertaining part may be the brief "Polk Salad Annie" reference/reiteration that convinces his would-be stripper girlfriend to drop her panties.
I have no idea what "Count My Blessings" is supposed to be about—probably because it's a bunch of random, essentially unrelated images all thrown together—but Hubbard gets his point across nonetheless, in the dark, surrealistic way he mastered long ago:
Well, I saw a black crow on a fence post
Singing away like Sam Hopkins' ghost.
He sang, "When you see I ain't breathin no more,
Nail my feathers to the old barn door
Or drag my carcass out behind the shed.
Just make sure you're pretty sure I'm dead.
Ask a Ouija board if you can't quite tell
Or if I start to stink like the floors in hell.
Go to Navasota after I'm done dying.
It don't do you no good sitting around crying."
The closing track, "Ask God," is a slow, chanted, trance-inducing take on a country gospel tune, relying heavily on slide guitar, mandolin and a throbbing drumbeat to give it the cosmic soul-searching feel that ties many of the album's themes up nicely.
The Grifter's Hymnal may not contain any songs that quite match some of Hubbard's past greats, but it's as solid as the blue on this guy's shirt. Photo by Todd Wolfson.
The lone cover in the collection, "Coochy Coochy," was written by one Richard Starkey, better known as Ringo Starr. Hubbard recorded the track and then sent it to the former Beatle, who liked it enough that he agreed to contribute vocals, guitar and various percussion. Hubbard's version follows the original pretty closely, although the resonator and mandolin seem to give it a kind of an oddly Eastern-influenced otherworldly quality that makes the song seem more serious than it otherwise is.
Although it's hard to pick out any track on The Grifter's Hymnal that matches the pure greatness of some of Ray Wylie Hubbard's previous masterpieces, it's a solid album that grows on you every time you listen to it. My only complaint might be that it seems to drag a bit in the middle, with several less-interesting tracks bookended by the real rockers at the opening and higher quality philosophical pieces at the end. Still, anyone already familiar with Hubbard will lap this album up, and anyone introduced to him for the first time can easily see the attitude and writing ability that have gained his cult so many adherents.
Buy The Grifter's Hymnal on Amazon!

| mp3 | cd |
| --- | --- |
| | |