---

---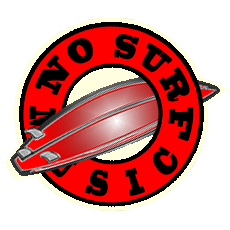 Artist:
Old Crow Medicine Show
Members:
Critter Fuqua (banjo/resonator guitar/guitar/vocals), Kevin Hayes (guitjo/vocals), Morgan Jahnig (stand-up bass), Gill Landry (banjo/resonator guitar/guitar/vocals), Chance McCoy (guitar/vocals), Ketch Secor (fiddle/harmonica/banjo/guitar/vocals)
Based In:
Nashville, Tennessee
Website:
Album:
Carry Me Back
Release Date:
July 17, 2012
Label:
ATO Records
Previous Releases:
Transmission (1998), Greetings from Wawa (2000), Eutaw (2001), Live (2003), O.C.M.S. (2004), Big Iron World (2006), Tennessee Pusher (2008)
Genres:
Americana, bluegrass
---
August 2012 Featured Review
Old Crow Medicine Show: Carry Me Back
by Jason D. 'Diesel' Hamad
Old Crow Medicine Show, looking more artsy than their down-home music might belie. (l-r) Kevin Hayes, Chance McCoy, Ketch Secor, Morgan Jahnig, Willie Watson, Gill Landry.
It's been almost four years since Old Crow Medicine Show last released an album, and that's way too long. Since they first came onto the scene in the late 90's, they've become the flag bearers for modern bluegrass, mixing their old-time sound and instrumentation with both traditional and more modern themes, always keeping their folk base in sight. Their early, lo-fi-style recordings such as Greetings From Wawa and Eutaw established them as accomplished musicians with a classic and purely entertaining sound, but they really made a name for themselves with the success of their 2004 major label debut O.C.M.S. and the rerelease of the half-Dylan-penned "Wagon Wheel." Since then, they have steadily gained even more acclaim and a reputation for their high-energy live performances, where their fast-pickin' and faster-fiddlin' style send clouds of rosin flying from frontman Ketch Secor's bow that would make LeBron James embarrassed (if anything could).
Carry Me Home is a perfect name for their new album, as it is a return to the band's bluegrass roots after the blusier sound of their previous release, Tennessee Pusher. At the same time, it continues the transition the band made on that album towards more original songs and fewer traditionals, while maintaining many of the band's favorite folk themes.
The leadoff track, "Carry Me Back to Virginia," for instance, features the Southern pride that permeates much of their music, as well as the antiwar themes previously explored in O.C.M.S.'s "Big Time in the Jungle." In fact, it's almost a Civil War version of that Vietnam anthem, starting out with all the same bravado and ending with eyes opened by seeing the elephant. Set in Ketch Secor's homeland in the Shenandoah Valley, it tells the story of the early days of the war when the students of V.M.I. were activated to fight for the Confederacy and how they quickly transitioned from bright-eyed boys to war-torn survivors… if they were lucky:
With a sword in the saddle, powder in the gun
We thought for a minute that our fight was done
So they lined us up, put our medals on
And they hammered us into the quicksand.
Then they burned that valley with a blazing fire,
Cut through the lines like a red-hot iron
So we ran for cover with the horses piled
And we shivered in the cold against them.
But the war raged on like flames in hell.
We dug through the pockets of the ones who fell,
Dressed in rags and we ate like crap.
When they cut off our legs we cried
Won't you carry me back?
Won't you carry me back?
Carry me back to Virginia.
The track definitely starts the album off right with the lyrics spit out at a blistering pace in time with the unceasingly marching music.
Moving forward to the modern day, the same themes are explored in "Levi." The song is based on the true story of Lieutenant Levi Barnard, a Virginia native killed in Baghdad. Barnard, whose favorite song was apparently Old Crow's "Wagon Wheel," is extolled against the backdrop of the traditional bluegrass tune as a typical Southern man caught up in events far larger than himself. The song even slyly references the album's opener and, likewise, the traditional "Carry Me Back to Old Virginny" from which it itself draws its name.
Well the sandbox sure gets lonesome and it's 109 degrees.
Singing "Carry Me Back to Virginia," Lord, I'm down here on my knees
In the market square while the bells were ringing loud to fill the air
Levi gazed his eyes out through the rocket glare
Beyond the desert and the ocean to the furthest fields of home,
And when the bullets pierced his body he was already gone.
Levi, Lord, Lord, Lord, they shot him down
10 000 miles from a Southern town.
A perfect example of the band's true folk themes is "We Don't Grow Tobacco," a tale of economic dislocation. In its own way, it's a story that has been repeated a thousand times, from the relocation of New England textile factories to the Dustbowl Okies to the closing of the Cleveland steel mills. Not surprisingly, this version has a very Southern bent. It starts out by describing just how bad life can be in the sun-drenched fields:
Hardest work that ever I done
Been beneath that burnin' sun
Was haulin' that tobacco 'round to cure.
Oh we'd chop that wicked weed
Till our hands and fingers bleed.
I'm working like a mule, maybe more.
Then, overtop the sawing fiddle and spritely banjo, the theme changes, as these hardships are looked back upon fondly. Turns out that as harsh as the conditions may have been, hard work is oftentimes better than no work at all:
That's a little more like it. Still artsy with the off-center view, but they seem more at home. These boys know of what they speak when they write about tobacco picking. Several of them used to do it back in their starving artist days.
Once we growed it by the pound;
Now the kids all moved to town
And all that's left are elderly and poor.
Now I sure am sad to say
That I've lived to see this day
And we don't grow tobacco 'round here no more.
We don't grow, we don't grow.
Oh, it's still the only work we'll ever know.
Well, we don't grow, we don't grow
We don't grow tobacco 'round here no more.
In many ways it's a perfect workingman's song because it expresses the powerlessness of the individual against the conditions of his times.
Relocation of another kind is the theme of "Half Mile Down." With a chorus sung in a particularly nasal drawl, it recalls the days of the WPA, when the government actually worked for the betterment of its people. Of course, Three Gorges they may not have been, but these same projects also had the consequence of uprooting inhabitants, destroying local culture, and devastating the surrounding environment:
So they stripped out all the timber
And they leveled all the land
And they drilled and dynamited
'Til they blew the mountains in.
I tore down my old home place
And I dug up Daddy's grave
And I relocated Momma to 14 miles away.
Now I look out on the water
That rose up on that day
By the banks of the old Watauga
Where I once used to play.
Yes, I look out on that water
Where they made their big mistake
And covered up our hometown
'Neath the godforsaken lake.
Another Southern tradition is the outlaw ballad, and Old Crow provides just that in a fast-paced format via "Bootlegger's Boy." Although the piece's anti-hero is not a real life character, he seems typical of many born into the moonshining life, proud of his occupation and happily pointing out the hypocrisy of his clientele, which includes a circuit judge and the local mayor. The song takes a murder ballad twist, however, when the young man finds himself in a fight with a man who he ends up killing with his razor blade, leaving him broken and friendless.
It's not all deep themes with these guys, though, and with their ability to pick, fiddle and blow at a hurricane's pace, it's not surprising that high-spirited songs are just as big a part of their repertoire as any others. For instance, there just aren't enough songs about chicks beatin' the crap outta each other, but Old Crow fills that gap nicely with "Sewanee Mountain Catfight." As the fiddle flies fast enough to shoot flames, the lyrics describe the raucous scene of a gambling get-together based on the exploits of some female pugilists:
Step right up boys, right this way,
Down to the Sewanee Mountain hideaway.
All the girls lined up with spit in their eyes,
Kickin' and a'scratchin' for a Tennessee prize.
Gather 'round boys and place your bets.
Which one of these cats can scratch the best?
All you cats, want a good clean fight.
Sewanee Mountain catfight's here tonight.
Sewanee Mountain catfight, dollar and a dime.
Girls gone wild on the Tennessee line.
Got her by the hair, another by the neck,
Teeth go flyin' in a roadside shack.
Now it just don't get better than that.
"Mississippi Saturday Night" is a lightning-quick and blistering romp while "Steppin' Out" is a foot-tapping warning that while you're away from home, someone else may just be taking your place.
The Old Crow boys aren't just about fast fiddle songs, however, and their more sedate, spiritual tracks are often just as good. A perfect example of this is "Ain't It Enough," the wistful harmonica recalling Dylan while the simple-life and love-for-all lyrics suggest something of Lennon in his later days. Similar in tone is the album's closer "Ways of Man," which with its sparse music and philosophical bent and dead-ringer vocals would seem perfectly at peace on any John Prine album.
Also on the slower side is the love-gone-wrong ballad "Genevieve," the sorrowful lyrics of which can be summed up in one line "worst person I know and the greatest lover I ever had."
Somewhere in between all of these in both tempo and temperament is "Country Gal," a kinda goofy lust song with a bit of a swing to its beat and a bit of a pun-based tribute to the Great Hank Williams:
These guys are as good as it gets, and whether you love bluegrass with a passion or just have a passing acquaintance, their new album Carry Me Back is not to be missed.
The farmin' life is a hell of a life.
You scratch all day, you barely sleep at night,
But when the work's all done you know where I'll be found,
High up in the hayloft rollin' around.
Parked in the woodshed Saturday night,
Grand Ole Opry by the dashboard light.
Baby's on the bench seat ready to go,
So if you want to have fun,
Honey lets have a roll in the...
Hey, good-lookin' country gal.
Hey, good-lookin' country gal.
I would be hard-pressed to say that any of the tracks on Carry Me Back quite match some of Old Crow Medicine Show's past highlights like "Wagon Wheel" or "Down Home Girl." Nevertheless, it is an exceptional album and solid throughout. Almost any fan of old-time sounds will love it and likely add nearly every song to their bluegrass playlists. As for those for whom this type of music is not their typical faire, Old Crow Medicine Show is the perfect entry point, as they combine spirited music with quality songwriting in a way that's bound to appeal to just about anyone with a pulse. Take Me Back is one album you don't want to miss.
Buy Carry Me Back on Amazon!

| mp3 | cd | vinyl |
| --- | --- | --- |
| | | |