---

---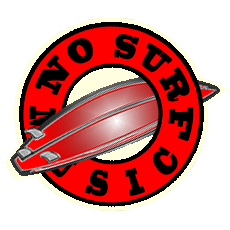 Artist:
Nitty Gritty Dirt Band
Members:
Bob Carpenter (keyboards/vocals), Jimmie Fadden (drums/harmonica/vocals), Jeff Hanna (guitar/vocals), John McEuen (banjo/mandolin/fiddle/lap steel/acoustic guitar)
Based In:
Southern California
Website:
Album:
Speed of Life
Release Date:
Septemeber 22, 2009
Label:
Sugar Hill Records
Previous Releases (abridged):
The Nitty Gritty Dirt Band (1967), Uncle Charlie & His Dog Teddy (1970), Will the Circle Be Unbroken (1972), An American Dream (1979 as The Dirt Band), Will the Circle Be Unbroken, Volume 2 (1989), Will the Circle Be Unbroken, Volume 3 (2002)
Genres:
Americana, country rock, folk rock, bluegrass
Related Articles:
---
Nitty Gritty Dirt Band: Speed of Life
by Jason D. 'Diesel' Hamad
The Nitty Gritty Dirt Band's latest release Speed of Life has been out for over a year and a half, but in case you missed it, it's well worth exploring. Thanks to producers George Massenburg and Jon Randall Stewart, the band went into the studio determined to recapture the feel of their early classics, such as Uncle Charlie & His Dog Teddy or Will the Circle Be Unbroken, and they succeeded admirably. Recorded live in studio, the album is full of energetic, zesty songs that stand up to anything the band created back in the early days of country rock.
"Tulsa Sounds Like Trouble to Me" opens the album with a distorted guitar chord and harmonica, but quickly expands into a country burner about a guy who is leaving town and willing to go anywhere but Tulsa. As he explains it:
I love them Oklahoma hills.
I always have; I always will.
Got an itch to call 'em home
But I'd live longer stayin' gone.
It is a fun song, with everyone taking a bit of soloing action in the breaks, whether it be John McEuen on the banjo, Jimmie Fadden on the harmonica, Bob Carpenter on the keyboards, or Jeff Hanna on the electric guitar.
"The Resurrection" is a little hard to pin down descriptively. Its acoustic guitar and harmonica opening and desperate lyrics give it an outlaw country feel, but it soon opens up into a much fuller, more intricate sound. Hanna's voice is rich and emotional, suggesting the themes of loss and redemption hit him right at home:
Oh, the resurrection,
Fire from the ashes and the tears,
The resurrection.
You know dreams die hard,
Dreams die hard,
Dreams die hard around here.
Through lines like these, it gives one the feeling of walking through one of the dying towns along an abandoned highway like Route 66, with the sun setting and the wind blowing through the empty streets. There's something unsettling about both the words and music, but something redemptive as well.
Why do abandoned buildings always make such great backdrops for band photos? I don't know, but apparently John McEuen is the only one who doesn't mind the sun.
"Jimmy Martin," is a revival song dedicated to the King of Bluegrass and a contender for most entertaining track on the album. It tells the tale of the legendary guitar picker (who played with the Dirt Band on their 1972 album Will the Circle Be Unbroken) from his own perspective, and contains amusing lines like:
Well they call me Jimmy Martin
And they say that I can sing
Of them lonesome broken hearted.
Boys, of Bluegrass I'm the King.
It gets right back to the band's country roots and features fine instrumental work by all involved.
I was surprised just how much the mellow tune "Tryin' to Try" sounded like something by outlaw country great Guy Clark until I read the liner notes and found out it had been co-written by him and Dirt Band drummer Jimmie Fadden. Jimmie does an fine job of recreating the Texas vibe in the lyrics, which also have a hint of John Prine with a chorus that reads:
I'm not tryin' to say I'm sorry.
I'm tryin' to say I love you.
Not tryin' to make excuses
Nor put myself above you.
I'm not tryin' to rearrange it.
Not tryin' to change it.
The only thing I'm tryin' to do
Is try."
The final track, "Good to be Alive" is certainly the most beguiling and dynamic song in the collection, and perhaps its best. It is a buoyant Cajun romp, complete with danceable fiddle and a multi-layered chorus of voices. I can't help but think how much Jeff reminds me of John Fogerty on songs like this, where just a slight hint of California comes through in the Southern singing. It proves that, like Steve Earle or a handful of other musicians, the Dirt Band can draw from almost any musical root and make it shine like they'd been raised in the tradition. Befitting the title, it is a jubilant song, full of the vibrancy that makes bayou music so enjoyable. Written by Matraca Berg & Troy Verges, it is a reminder to enjoy life while you have it, and features lines that seem to frolic among the notes, such as:
Shiny hearses long and black
Don't come with a luggage rack.
You can't take it when you go
So let the good, the good times roll.
Laissez Le Bon Temps... Bon Temps Roule.
Breathing in and out another day.
Laissez Le Bon Temps... Bon Temps Roule
Je Suis Vivant... Vivant."
NGDB: Still doin' their thing after all these years.
The first of two covers on the album, the Dirt Band version of "Goin' Up the Country" goes where Canned Heat almost certainly never expected it to, which is right back to its countried-up roots. It is done in a jug band style, with snare-heavy beats, big, bouncy bass notes, fanciful piano action and fast picking. The famous flute part is replaced by Fadden's harmonica, complimented by Carpenter's keyboard. This acoustic reimagination of the song still manages to maintain the electricity that made it the unofficial anthem of the Woodstock festival and the generation that was defined by it.
Everyone remembers the 1972 hit "Stuck in the Middle with You" by Stealers Wheel, if only from its inclusion in Quentin Tarantino's film "Reservoir Dogs" during a particularly iconic scene. For this cover, the Dirt Band again reimagined the music into a throwback style. They also gave the Dylan-parodying lyrical vibe something of a comic bent, with a "sort of goofy… Mungo Jerry… skiffle band style" as Jeff Hanna explained in the band's Burning River Fireside Chat. The light-hearted feel of the song and the live texture of the album are both reinforced at the end of the track when Jeff can be heard calling for the producer, saying "Hey George… Oh, never mind. I just figured it out on my own." All in all, it makes for a very energetic, entertaining cut.
Other tracks of note include "Somethin' Dangerous," which is very dark, bluesy, and almost spooky, but with a quick tempo. Carpenter's vocals are evocative of Tom Waits and the whole thing has a sort of frantic, paranoid feel that is nevertheless exciting. Written by Gary Scruggs, son of legendary banjo picker Earl Scruggs, the title track "Speed of Life" is a mellow tune, part love song, part lesson about getting everything you can out your time. "Lost in the Pines" is an unsettled bluegrass song by John McEuen, featuring his impressive work on the 5-string banjo.
In an age where over-production is the norm and even greats like Lucinda Williams are destroying their work by running it through the washer so many times that it is bleached out of existence, it's nice to hear an album that lets the music speak for itself. Speed of Life gets back to a simpler era when live recordings were the standard and quality music was all that mattered. With abundant talent and four decades of experience, its not surprising that such an album could come from the Nitty Gritty Dirt Band, and Speed of Life shows they've never been stronger.
For a taste of NGDB, buy Speed of Life on Amazon!

| mp3 | cd |
| --- | --- |
| | |