---

---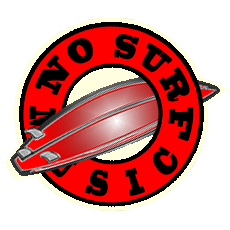 Artist:
Murder By Death
Members:
Matt Armstrong (bass), Sarah Balliet (cello/keyboards/vocals), Scott Brackett (keyboards/cornet/accordion/percussion/mandolin/vocals), Dagan Thogerson (drums/percussion), Adam Turla (vocals/guitar)
Based In:
Bloomington, Indiana
Website:
Album:
Bitter Drink, Bitter Moon
Release Date:
September 25, 2012
Label:
Bloodshot Records
Previous Releases:
Like The Exorcist, But More Breakdancing (2002), Who Will Survive, and What Will Be Left of Them? (2003), In Bocca Al Lupo (2006), Red of Tooth and Claw (2008), Good Morning, Magpie (2010)
Genres:
Americana, Americana-noir, alt.country, gothic rock, indie rock, alternative rock
Related Articles:
---
Murder By Death: Bitter Drink, Bitter Moon
by Jason D. 'Diesel' Hamad
For a band whose music covers some pretty dark topics, Murder By Death are actually a pretty damn cheery bunch of people. Their latest album, Bitter Drink, Bitter Moon, isn't any lighter of topic than past releases, but it does show a much more sonically sophisticated side to these veteran indie rockers. l to r: Matt Armstrong, Scott Brackett, Adam Turla, Sarah Balliet, Dagan Thogerson. Photo by Greg Whitaker.
I have a confession to make. I may be Murder By Death's least obsessive fan. That's not to say that I'm not a fan. I most certainly am. They are one of my favorite bands to see live, and I always find their sets powerful, energetic, and engaging. But standing within a sea of MBD fans—who are among the most truly cultish devotees in all of music--I'm consistently blown away. Almost every single person can sing every word to every song, even those rare album cuts the band hasn't played in a decade or the brand new ones that have just made their way into the collective consciousness via wobbly YouTube videos. Compared to that crowd, I feel like the virgin who stumbled into the adult video awards while looking for the ladies' room.
And while I'm in a confessional mood and already putting my life at risk from the vengeance of a rabid fan, I may as well say that as much as I love their live performances, I've had a lukewarm reaction to many of their albums. To me, all five of their previous releases—even their highly touted concept albums—have had two or three—sometimes even five—spectacular songs that make it into my playlist rotation again and again, but most of the rest of the tracks are take 'em or leave 'em filler that barely ever get played. Those highlight tracks have made many of them more than worthy efforts on their own, but I just haven't been able to really respect them as albums. That's all changed with the band's latest release, Bitter Drink, Bitter Moon.
I'm well known as a minimalist, one who prefers music in its least-complicated form. But with Bitter Drink, Bitter Moon, Murder By Death finally sounds the way they should on a studio album, complex, intricate, and full of life. Much of the credit for this has to go to producer John Congleton, who for the first time saw them as something more than just a bare-bones rock band and worked with all five musical talents to bring the most out of their collaboration, filling the album with a wall-of-sound style that rather than burying their essence really brings it to the forefront in a way that's never been heard before. The dark, emotional bowing of Sarah Balliet's cello and the deep, reverberating tones of Adam Turla's vocals still mark the core of the band's brooding, often operatic sound, but now they are embedded in a rich medley of flavors that make the dish all the more delectable.
"It's a headphoner," as bassist Matt Armstrong put it when I interviewed him several months ago. It's also the best album this veteran group has produced in their decade of recorded history.
This may be a long shot in the eyes of some, but for my money, the best track is "Lost River." I know I've already used this word to excess in recent reviews, but the only way to describe this song is expansive. With the sawing cello embedded deeply among tintinnabulating piano, ringing guitar, and cosmic drums, it's easy to sink into the depths of the song like the brackish water it describes. In fact, it's so chock full of sonic goodness that the death-transcending reunion story around which it is built is almost lost itself. It is however perhaps one of Turla's best and most intricate compositions ever, a fact that, once you tune into the lyrics, only amplifies the rich texture of the music:
Though I'm gone, don't be afraid.
We'll meet again on the river someday.
The croak of the frogs will lead you true.
Wear a skirt of greenstone so I know it's you.
Wear a skirt of greenstone to drag you to the blue.
Though my days are over,
You know where I'll be.
Swim that lost river to me.
Frenetic and often discordant, "Hard World" is a thematic highlight. Musically upbeat but lyrically dark, it is based on a true story from the hometown news. It focuses on the interlaced tales of two missing young women. Both have disappeared without a trace, but where their stories diverge is that one is a great beauty, well off, and her disappearance makes major news, eliciting wall-to-wall television coverage and high-profile searches for the victim. The second, poorer girl lies forgotten until the frenzy of activity spawned by the other leads to her discovery:
The band chills outside Adam Turla's hand-built cabin, a rustic setting reminiscent of the brushy undergrowth and dark waters pictured in several of the album's selections. Photo by Greg Whitaker.
Nobody calls for me.
Nobody hunts for me.
They don't seem to know I'm gone.
The other girls and me
Resting under this tree
Are green with envy at the attention you've drawn.
"Lost River," this one benefits greatly from rare female vocal harmonies provided by Samantha Crain, a previously under-used technique that serves to balance Turla's deep baritone. Her plaintive performance is especially appropriate here, seeming to echo the sad sentiments of both women as she doubles Adam's lines. Although the song touches on the unfairness of the latter girl's obscurity in the face of her star-crossed companion's notoriety, at its heart it mourns equally for both.
To back up a ways, the album opens with the ghostly string picks that highlight "My Hill." Along with Turla's unusually pale voice and vocal harmonies that seem to come from a dream, they give the song an ethereal, spooky feel that seems to encircle the listener like unseen eyes in the night. This feeling is made even stranger by the song's topic, which is essentially a lament for suburban sprawl set against the backdrop of childhood memories:
When I was a young boy
I went up to a hill
And looked onto a spot that
A parking lot would fill.
I knew I would have no say
In whether it was done.
I looked on that spot and
I wish I had a gun.
As someone who grew up listening to the Pretenders' "My City Was Gone" in a relatively rural environment that has progressively been paved over with each passing year, the song really strikes a chord. I can't hear it without seeing images of the grain silo I used to pass each weekend on the way to my grandmother's, now standing as a signpost for the housing development that buried every other sign of the farm that once occupied its place.
After an appropriately processional intro, "I Came Around" explodes into a meth-smoking Irish wake song highlighted by the dueling of accordion and cello. It focuses on a funeral attendee's gin-soaked reexamination of the man he at first came to mock, but to whom he ends up paying honor. Probably the most purely fun song on the album, despite its somber—if not so much sober—lyrical tone, it rocks on in a manic fashion, seemingly symbolic of the narrator's attempt to grasp his own life while he can. It's full of all sorts of great punch-drunk imagery that make it particularly well suited to the Murder By Death catalogue:
I took you for a hanger-on,
But the way those folks all wept,
You must've been doing something right
To move the company you kept.
The drinks kept coming and I loosed my tongue
And I talked a little shit.
But your friends just laughed and chimed right in
Telling yarns so good it made me quit.
I never thought much about the man,
He was always just drifting along,
But a couple hours in
We were drunk as sin.
I was wrong. I was wrong about him.
I came around. I came around. I came around.
Although its giant sound and grandiose language make it seem more like an end-of-the-world song, I'm pretty sure "The Curse of Elkhart" is meant to be a metaphorical examination of the economic collapse of the rustbelt town known as the "RV Capital of the World." Either that, or the band's famous demon from Who Will Survive and What Will Be Left of Them? decided to move north. Along with ah-ahing vocal hooks, a speeding segment of handclap percussion, and a bevy of interlacing instrumentation ranging from high-pitched mandolin strumming to blaring cornet to seesawing organ to frantic cello, the song is marked by one notably powerful lyrical sequence:
Whether God is great or the folly of man,
The faithful and the fools all have the same plan.
Wait for something to happen so they don't have to act,
Cowards & zealots running in the same pack.
With a pulse-pounding beat courtesy Matt Armstrong's throbbing bass and Dagan Thogerson's thunderous percussion, the third track, "Straight at the Sun," is a guitar-driven anthem with a hard rocking edge that stands in contrast to its more sedate predecessors, despite the intricate mandolin picks that fill up the space between full-throttle bursts.
Part tribute to road kill, part rumination on man's obsession with his feeble grip on life, "No Oath, No Spell" has that trademark operatic feel thanks to the cello's deep resonance among the piano and guitar chords, combined with Adam's dramatic vocals.
"Go to the Light" is a spooky, sedate, and nightmarish dreamscape with dissonant textures that seem to upset something deep within the listener with its echoing vocal chants.
No picture of this hard-partying bunch would be complete without at least one empty glass. But while Sarah's favorite libation may be straight Kentucky bourbon, Matt's advice to take up smoking massive amounts of marijuana before listening to this album may be the best way to ensure you get the most from its many textures. Photo by Greg Whitaker.
My only complaint with Bitter Drink, Bitter Moon is that it seems to have been epically front-loaded. The first six tracks are all hard-hitting works with expansive themes and explosive music, while after that it seems to trail off in energy, with the exception of "The Curse of Elkhart," the short instrumental "Queen Mab" and several brief moments scattered throughout the remaining tracks. Still, on the whole it's an album that maintains its engagement of the listener much more strongly than many of the band's previous works.
Longtime fans of Murder By Death seem to love them no matter what they do, but many who have not been able to find a point of entry into the band prior to this will enjoy Bitter Drink, Bitter Moon immensely. Even with a few slow spots, it is the band's finest studio album to date, their most complex and complete work, and one that marks a significant maturation in their sound, seeing them expand into hitherto uncharted sonic territory. Whether or not this signifies a new era for these indie rock mainstays or just a passing phase, Bitter Drink, Bitter Moon is an album well worth exploring.
Buy Bitter Drink, Bitter Moon on Amazon!

| mp3 | cd | vinyl |
| --- | --- | --- |
| | | |