---

---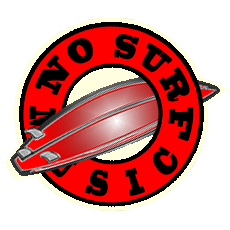 Artist:
Kate Kooser
Based In:
Cleveland, ohio
Website:
Album:
A Little More
Release Date:
October 15, 2014
Label:
Independently released
Producer:
Erik Nystrom and Kate Kooser
Genres:
Americana, folk, singer-songwriter
---
Kate Kooser: A Little More
by Jason D. 'Diesel' Hamad
Kooser seems at home out in the woods with the wind tossling her hair, which fits with her simple but precise songcrafting style.
Few singer-songwriters have gained as many adherents on the North Coast music scene in as short a time as Kate Kooser. Respected local musicians like G.S. Harper and Brent Kirby regularly sing her praises. Even out-of-towners like the notoriously hard to please Texas master Eric Taylor think she's got a great future. Kooser recently graduated from Bowling Green State University where she studied jazz vocals, proving she's got some well-formed pipes, but her first release, A Little More, proves just as conclusively the wisdom of her decision to shift to the more relaxed folk genre, as it demonstrates a tremendous songwriting prowess for someone so young and relatively inexperienced.
The EP, consisting of four originals and the Stephen Foster classic "Hard Times Come Again No More," is sparse, featuring for the most part only Kooser's vocals and acoustic guitar, but it serves as a fitting introduction to her work. All of her compositions are strong, and, with one possible exception, so are her renditions.
Perhaps the most well written track on the album is "Let Me Go," a breakup song that the artist says is a rarity, since she usually stays away from that ubiquitous theme. Rather than a bitter reflection on a failed relationship, however, the piece is surprisingly pleasant, with light fingers capering across the strings as the narrator lays out her rationale for leaving and her realization that the pairing is destined to fail because she and her lover simply have different expectations of life. Also somewhat counter to type, it is the man who wants to settle down while the woman seeks adventure:
You love hot summer days; I like September rain.
The things we want out of this life just aren't the same.
You've got a house and I've got a car, and I know it will take me far.
So just dance me around the kitchen and let me go.
If any song might surpass that, it's the closing and title track, "A Little More." Despite this billing, it's a bit of a dark horse as it was composed last minute in Kooser's hotel room near the studio in Midway, Kentucky as a virtual throwaway to fill out the collection. It's the most upbeat song on the EP and perhaps points to Kooser's potential future as a Leslie Feist-like pop-folk priestess, but it's the simple philosophy of the not-even-two-minute piece that makes it a standout:
We're all just lookin' for a little more love.
We're all just stretchin' our last bit of time.
Not everyone is prayin' to a god above,
But we're all just lookin' for a little more love.
Another fine track, "One and Only Vice," demonstrates that Kooser can just as easily move in a dark direction, as its minor key strumming, noir imagery, and tale of twisted, doomed attraction rend the listener and strike a paranoic note. Its finely crafted lyrics would be the envy of many far more experienced songwriters.
The only track that doesn't work for me is the leadoff "Sway." A waltzing examination of a relationship through its opening, climactic, and waning phases told through the rubric of the lovers' penchant for dancing, the piece is well written, but the slow, wistful progression of notes throughout the sustained word "sway" in the refrain, meant to mimic the movement of the dancers, makes Kooser's voice seem uncharacteristically weak. It is perhaps more an artifact of the recording than of her performance, but it lessens the effect of the piece overall.
With its finely crafted and well-performed songs, A Little More is a pleasant, effective introduction to this talented young singer-songwriter that leaves the listener wanting a lot more from her in the future.
---