---

---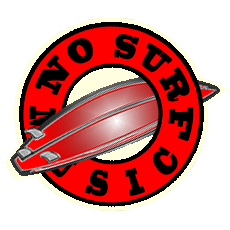 Artist:
Justin Townes Earle
Based In:
New York, NY
Website:
Album:
Nothing's Gonna Change the Way You Feel About Me Now
Release Date:
March 27, 2012
Label:
Bloodshot Records
Previous Releases:
Yuma (2007), The Good Life (2008), Midnight at the Movies (2009), Harlem River Blues (2010)
Genres:
Americana, folk, folk rock, alt.country
---
Justin Townes Earle: Nothing's Gonna Change the Way You Feel About Me Now
by Jason D. 'Diesel' Hamad
Justin Townes Earle, a scion of Americana royalty, has steadily been making a name for himself in his own right. His new album builds off of his acclaimed Harlem River Blues with a collection of stripped down songs heavy on personal reflection. Photo by Joshua Black Wilkins.
At least as far as appellations are concerned, Justin Townes Earle has to be one of the unluckiest sons of bitches ever born. On that personally momentous day he was saddled with the legacies of not one, but two of the greatest musicians in history. There is, of course, his father Steve, from whom he inherited his surname, a veritable living legend instrumental in the creation of modern Americana. Then there's the man who lent Justin his middle name, Steve's old buddy Townes Van Zandt, one of the iconic voices of the outlaw country movement and a man many consider to be the greatest lyricist of all time, Dylan devotees be damned. That's a lot for any man to live up to.
In some ways it might have been easier for Earle not to go into music. Auto mechanics don't have to worry about living up to their familial heritage. But it's clear that Justin inherited a fair bit of his father's talent (not to mention a few of his demons), and neither the elder Earle nor Mr. Van Zandt's legacies are in any danger due to their shared namesake.
If there was any question about this—even after he received the 2009 Americana Music Award as Emerging Artist of the Year—it was put to bed with the release of Justin's last album, the title track of which, "Harlem River Blues," was named the AMA's Song of the Year in 2011. Not content to rest on those laurels, he's back with a new release, Nothing's Gonna Change the Way You Feel About Me Now, which if nothing else proves that he also inherited his father's recent penchant for ridiculously long titles.
Even as he becomes more renowned in his own right, it's impossible for Earle to escape his heritage, and as if to prove in the most paradoxical way possible that he's his own man, the first of several almost meta-textual self-references on the album comes right at the opening of this new album's first track, "Am I That Lonely Tonight?"
Hear my father on the radio
Singin' "Take Me Home Again."
Three hundred miles from the Carolina coast and I'm,
I'm skin and bones again.
Sometimes I wish that I could get away.
Sometimes I wish that he'd just call.
Am I that lonely tonight?
I don't know.
Despite the moment of homage, Earle spends the rest of the album proving he's moved well beyond his father's legacy. Sure, there are similarities. The younger Earle matches the elder's abilities for both self-reflection and folkish character studies, and at several points the vocal lines sound so much like Steve that it's almost hard to believe that these aren't lost tracks that have been tucked away in a shoebox since the 80's. But musically, Justin pairs his folk sensibilities with much more toned-down, relaxed sounds, recording the entire album live in just four days. This results in an almost zen-like work that paints plaintive, realistic portraits with an economy of brush strokes.
That first track, for instance, nestled in the deep, mellow notes of a stand-up bass and accented by muted horns, is a restless tribute to loneliness and despair, with lines that evoke a man truly trying to escape himself:
Turn the radio down,
Roll the windows up and say to myself,
"I thought I'd be a better man."
With the addition of a slightly heavier drumbeat, the same formula is applied to the title track, a melancholic breakup song that starts out as a defensive jab and transitions into a penitent apologia:
When you lay down to sleep that's when it'll hurt the most,
When you wake up alone and you still smell my smoke.
So drink up, baby, try and push me out.
Nothing's gonna change the way you feel about me now.
There's something of Kristofferson in "Won't Be the Last Time," a slow, almost spoken-word rumination on personal failure, and it's not just the proximate reference to Sunday morning and Earle's personal invocation of his god:
When I was young
I was dumb and I was free.
Now I'm getting' older
And I feel this world closing in on me.
So on a Sunday morning sidewalk,
Just wishin', Lord, I could sleep,
I got my hands down in my pockets,
'Cause I'm shakin' like a leaf.
I'm not sure if that falls more into the category of tribute or downright plagiarism, but given the guileless self-examination that drips from the song like thick sap, I'm willing to give Earle the benefit of the doubt.
The title character to "Unfortunately, Anna" very well could have come out of a Michael Stanley or Bruce Springsteen song, a dejected girl beat up by the world and wanting nothing more than to get "just anywhere but here." Appropriate for this album full of personal examination, however, Earle doesn't allow her to blame her shattered life on external forces:
I wish there's something I could do.
Baby, you've gone too far to come back home.
All this time you've been waitin' for the world to change,
But unfortunately, Anna,
Unfortunately, Anna,
It's you who needs to change.
Unfortunately, Anna.
The thin, almost wispy music makes the backdrop an emotional desert perfectly in tune with the woman's desolation.
The one song I have to take serious contention with is "Down on the Lower East Side," a bluesy tale of a lonesome man wandering city streets in an attempt to hide from himself and his troubles. It's not exactly the song with which I have an issue. In fact, it's one of the more compelling on the album and certainly evokes the sense of isolation that Earle is going for. No, it's his geography I have a problem with. He says he's on "Eleventh Street and all alone" and references "the streetlights all down B," which would put him squarely in Alphabet City (what the hipsters and real estate agents would have you believe is the East Village), not the LES, which starts below Houston. Ok, it's nitpicky and any non-New Yorker would certainly say it's low down on the East Side, but as a former Manhattanite myself, I have to think Justin has lived in the city long enough to know better.
While most of the tracks are reserved, almost lazy, in nature, there are a few that break out with more than their fair share of energy. On that end of the musical spectrum is another breakup number, the rockin' "Baby's Got a Bad Idea." The tune would be at home in any swingin' 50's juke joint with its blaring horns and Killer-like piano pounding. Still, Earle can't get away from the notion of his own failings, as evidenced in the lines:
With these songs, Earle turned those crazy eyes right onto himself and his characters, producing a collection full of hard-bitten portraits and universal truth. Photo by Joshua Black Wilkins.
Maybe if I were a better man
She wouldn't walk away from me.
With its infectious up-tempo beat, massive organ chords, blaring horns, grooving electric guitar and even some ahhhhing background vocals, "Memphis in the Rain" could easily be the flip side on the same 45.
Then there's the closer. After spending the entire album in gloomy self-examination, Earle closes with a hint of possible redemption in "Movin' On," the most upbeat selection and in many ways the best. With rhythmic shaker percussion, a bouncing bass, and lighthearted harmonica blowing, it sounds very different from its predecessors. In addition to a literally passing allusion to Cleveland, there are several direct references to Justin's father and some of the struggles shared by the Earles across generations:
Maybe I should go back,
Back to the night where it all began.
Maybe I should trace my life back to the night
Where my folks first met.
Maybe I could find the moment where my father broke my mother's heart in half,
Or I could go back to New York City and just learn to live with it.
But I'm tryin' to move on.
I'm tryin' to move on.
I'm tryin' to move on.
I'm tryin' to move on.
Nothing's Gonna Change the Way You Feel About Me Now is not a barnburner. It's not a party album. It is a terse, powerful collection filled with well-penned portraits and cutting self-examination. Anyone who's ever gone through down times and faced their own shortcomings (that is, anyone with any self-awareness at all) can see themselves in these songs, as Earle perfectly demonstrates the principal that specificity breeds universality. Despite the ancestral imperative that comes with his name, Justin Townes Earle is his own man, one who realizes that he is very flawed and seeks to discover his own deliverance in each note and every poetic line. Anyone who listens to this album is sure to find some redemption of his own.
Buy Nothing's Gonna Change the Way You Feel About Me Now on Amazon!

| mp3 | cd | vinyl |
| --- | --- | --- |
| | | |