---

---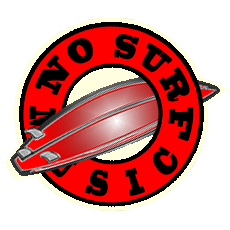 Artist:
John Hiatt
Based In:
Nashville, TN
Website:
Album:
Dirty Jeans and Mudslide Hymns
Release Date:
August 2, 2011
Label:
New West Records
Previous Releases:
Hangin' Around the Observatory (1974), Overcoats (1975), Slug Line (1979), Two Bit Monsters (1980), All of a Sudden (1982), Riding with the King (1983), Warming Up to the Ice Age (1985), Bring the Family (1987), Slow Turning (1988), Stolen Moments (1990), Perfectly Good Guitar (1993), Walk On (1995), Little Head (1997), Crossing Muddy Waters (2000), The Tiki Bar is Open (2001), Beneath This Gruff Exterior (2003), Master of Disaster (2005). Same Old Man (2008), The Open Road (2010)
Genres:
Americana, country, alt.country, roots rock, folk rock, Heartland rock, blues, blues rock
---
John Hiatt: Dirty Jeans and Mudslide Hymns
by Jason D. 'Diesel' Hamad
John Hiatt demonsrates jean-jacket chic. It's more an attitude than a style. Photo by David McClister.
A mainstay of American music since the 1970's—when his song "Sure as I'm Sittin' Here" became a hit for Three Dog Night—John Hiatt spent years searching for his own musical style. He even dabbled in new wave before settling on the roots rock style that would finally win him acclaim as a performer in his own right with 1987's Bring the Family. Since then he has written a slew of hit singles, produced a string of charting albums, and cemented his reputation as one of the most respected and influential singer-songwriters of his day.
Hiatt's songs are marked by strong, impressionistic, character-driven lyrics, sometimes dark but often with a redemptive streak. These tendencies are all evident on his new offering Dirty Jeans and Mudslide Hymns. The collection alternates between bluesy and poppy, dreamy and straightforward, but it never fails to deliver high-quality goods, with the exception of one lamentably poor track. Still, the winners more than make up for the lone loser. Dirty Jeans and Mudslide Hymns is another excellent offering that only adds to the prestige of Hiatt's already enviable catalog.
The album's first single and leadoff track, "Damn This Town," opens with ringing keyboards and the wail of an electric guitar before sliding into a powerful groove. Hiatt's familiar hardscrabble voice cuts above the slow but incessant beat as he recounts a slew of personal and familial troubles:
They killed my brother in a poker game.
Damn this town. I'm leavin'.
Daddy stayed drunk and he died insane.
Damn this town. I'm leavin'.
As the story gets more and more complex and tumultuous, Hiatt seems almost oblivious to the fact that it's not the locale but the people who are to blame, even as he says:
A couple of sisters made it out all right.
Brother in the army fightin' for his life.
There must be some kinda reckoning,
A righteous judgment for all these things.
He places all blame on his circumstances, rather than on himself and those he describes. As to his own crimes, he leaves that bit a mystery, saying, "Now I can't let my momma tell you what her youngest boy did." It's another terrific Hiatt composition with a sly musical power that can't be beat, and almost certainly the best track on the album.
An up-tempo piece with an infectious guitar part, "I Love That Girl" is almost more pop rock than anything else, but the good kind, the kind that gets under your skin and makes you feel exactly the way the writer does. Told with Hiatt's characteristic lyrical flare and in keeping with his usual style, it's a story of two people who find redemption in each other despite their personal foibles. As Hiatt sings it:
We been left by the road in the back of a night,
We been stranded by dreams and we shout for the moonlight,
They took us downtown and they read us our rights.
And I love that girl.
So we married and said that we never would part
And there hasn't been even one small change of heart.
If it ended up now I wouldn't know where to start.
And I love that girl.
I usually hate catchy little love songs, but this one is so unique, so sincere, and so finely crafted that, well, you just gotta love that girl and the song about her. Bravo to Mr. Hiatt for mushying up even the hardest of hearts.
A dark, slow, smoky blues nightmare, "Hold On for Your Love" is driven by an echoing acoustic rhythm and icy cold electric guitars. The lyrics paint an exquisitely horrifying, surrealistic portrait, full of conflict and despair. Through terse little cameo verses, it tells of a society gone mad, destroying itself from without and within.
Out in the woods my old truck is on fire,
Burning the last drops of my enormous desire.
Men eating men and there's no time for cryin'.
Oh, I'm tired of the blood and I'm sick of the dyin'.
Tempered somewhat by the promise of resurrection through the connection of love, the beautifully crafted lyrics are nevertheless haunting, terrifying and give one little solace. If the portraits are metaphors for our own society—as they certainly are—then little is left of us by the end. Ashes to ashes; dust to dust. What began in violence ends in violence as the song comes to a close:
Burn down the capitol and put out the stars.
Tear up the fields and leave everything scarred.
I been here before but I don't know this place.
I been here with you but I can't see your face.
Another dreamy/nightmare song, "Down Around My Place" opens with sparse music complimented by lightly ringing bells. With a deep voice that rises on the bridges, Hiatt delivers his lines with a calm reserve making this seem more like a Leonard Cohen or Tom Waits number than one of his own. Strummed acoustic guitar dominates the first movement, but about halfway through is suddenly overshadowed by rolling-thunder drums that explode into a raging musical tempest driven by a howling blues guitar. In a Dylanesque masterstroke, Hiatt rides atop the crest of this tsunami with the lines:
They said you wouldn't believe what a paradise this was
Till every Adam and Eve, Tom, Dick and Harry started fightin' for what he loved.
Still, we fortified the ramparts and we built the mighty towers,
But it was plain to see we never were free from the tyranny of the hour.
With that, the wave collapses and fades back into the slow dream-dirge of before, until the last haunting notes fade into nothing.
All good Western stories hinge on the opportunity to escape from something in a past life and remake oneself in a new land. The tragedy (and the drama) comes from the fact that one can never quite escape the past, and it eventually follows, even so far as the Pacific coast. "Adios to California" tells of the unraveling of one of these escape fantasies, overtop the sweet howl of a slide guitar. Along the way, it provides the album's title in a series of jumbled lines that nevertheless get their point across:
Livin' in a canyon then.
Hang down Hannah and whiskey gin.
Dirty jeans and mudslide hymns.
It all began with soon.
So adios to California.
Nothin' to do but turn around.
I always thought there's someone comin' for ya.
Only way you'd leave this town.
Other tracks of note include "All the Way Under," a twangy, bluesy number, and a paean for the downfallen. With a steady bass line and accents from accordion and guitars, it finds solidarity in imperfection through lines like:
I don't trust a man ain't been lost.
I don't trust a woman ain't been double-crossed.
You ever been under,
All the way under,
Like I have?
Oh, like I have?
A good ol' rock 'n roll tribute to a car, "Detroit Made" is a fun little ditty sure to work its way into the heart of any American motor enthusiast, especially that particularly devoted sect that favors vintage Buicks. Don't laugh; they're out there. "Train to Birmingham" is a diesel-tempoed coming-home song highlighted by a wailing-whistle guitar and a choo-choo-chugging drum part. Slow and dominated by pedal steel, "'Til I Get My Lovin' Back" is probably perfect for the love ballad crowd, but I found it merely bearable, not remarkable.
There is one rather unfortunate misfire on the album, and that's the closing track, "When New York Had Her Heart Broke." On first listen, I thought it was going to be some sort of surreal instrumental, a cross between bluegrass and shoegaze (bluegaze?), which would be a weird but somehow entirely awesome way to end a pretty terrific album. But after about two minutes the bottom fell out and it took a turn for the worse. It turns out it's a 9/11 song. Ugh. Gag me.
Ok, yes, I know I'm a soulless horror of a person (you're not the first person to tell me that), but I hate these kind of tunes, not necessarily because of the topic, but because they're often so sappy and badly done. I love Bruce Springsteen's album The Rising despite its preoccupation with this particular event, but many of those songs are great because of their universality. They're about something particular, but they mean so much more. Their spirit can be applied to a great range of human experience.
Think of "Blowin' in the Wind." Think of "Ohio." Think of "A Change Is Gonna Come." Think of "Guantanamera." Think of "Hard Travlin'." "When New York Had Her Heart Broke" is not that kind of song.
Hiatt's steely gaze does nothing to dissuade me from criticizing the one obviously flawed track on this album. Photo by David McClister.
What's particularly confusing is that Hiatt was recently featured on the HBO drama Treme performing his classic "Feels Like Rain," and a big deal was made by Steve Earle (in the guise of his character Harley) that although the song—played in post-Katrina New Orleans—may seem to be about one particular event, it's the song's universalism that gives it the power to become a metaphor for something it predated by decades.
This track can't be accused of anything so deep, as evidenced by lines like:
On that fiery day
When the towers gave way
New York had her heart broke.
Many heroes died
Trying to save someone inside
When New York had her heart broke.
Bleh. Bleh bleh bleh. Horrible. The song is just poorly done in every way. And what's worse, it's late. If Hiatt had drawn up this trite crap on a cocktail napkin while he was sitting in a hotel room that night he could certainly be forgiven. But he's had ten years to come up with something to say on the subject and this is the best he could do? No. No way. Hiatt is far too talented a writer for me to accept that. I have no idea what he was thinking, but this song should never have made the cut. It certainly shouldn't have been given such a prominent place on the track list.
Despite this one sentimental misstep, Dirty Jeans and Mudslide Hymns is a terrific album. Several songs, especially "Damn This Town," are destined to go down among Hiatt's best. Any longtime fan will be pleased. For newcomers, if you like alt.country and roots rock music, John Hiatt is a name you need to know and a talent you need to experience. Dirty Jeans and Mudslide Hymns is a great place to start.
Buy Dirty Jeans and Mudslide Hymns on Amazon!

| mp3 | cd | vinyl |
| --- | --- | --- |
| | | |