---

---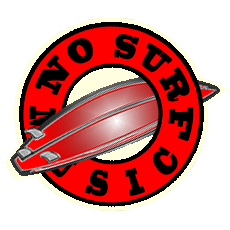 Artist:
James McMurtry
Based In:
Austin, Texas
Website:
Album:
Complicated Game
Release Date:
February 24, 2015
Label:
Complicated Game Records
Producer:
Mike Napolitano & C.C. Adcock
Previous Releases:
Too Long in the Wasteland (1989), Candyland (1992), Where'd You Hide the Body (1995), It Had to Happen (1997), Walk Between the Raindrops (1998), Saint Mary of the Woods (2002), Live in Aught-Three (Live, 2004), Childish Things (2005), Just Us Kids (2008), Live in Europe (2009)
Genres:
Americana, rock, alt country
Related Articles:
---
May Featured Review
James McMurtry: Complicated Game
by Jason D. 'Diesel' Hamad
McMurtry seems to have made a study of two things in his life, wine at least two shades darker than his shirt and human nature. It's his keen understanding of the latter that populates his songs with some of the most real, striking characters any songwriter has ever created. Photo by Shane McCauley.
James McMurtry isn't often mentioned in the rarified ranks of the world's greatest songwriters, but those who overlook him make a serious omission. Over more than a quarter-century career, McMurtry has time and time again proved that he can craft a song as fine as anyone. Milestones such as "We Can't Make It Here" and "God Bless America" stand among the most biting political compositions of our time, while "Choctaw Bingo" & "Memorial Day" claim spots near the top of any list of this young century's folk masterworks, tapestries of the American experience as vivid as George Washington crossing the Delaware and far more real.
Even among great songwriters, McMurtry's work is cerebral. His music often feels sparse and windblown, just like the Western landscapes his father Larry wrote about. His methodology usually centers around creating a character—most often a seemingly unremarkable denizen of some forgotten place just past the edge of nowhere—and then telling that person's story from a first-person view in an almost stream-of-consciousness form, recounting details so specific that the scene comes alive as if the listener just dropped into the subject's mind at a given moment and proceeded to take a look around. In this way he taps into the best of the folk tradition, but in an understated manner that often leaves his listener as unsatisfied in their soul as the characters about whom he writes. He's the lyrical equivalent of a 70s movie: all conflict, no resolution. But then that's how life often is. If there's anyone who understands the confused, conflicted, hardscrabble existence of a 21st century average Joe—in whatever particular color pallet that life is painted—it's McMurtry.
It's been far too long since he graced the music world with a new album—six, almost seven years, to be exact—but that drought has ended with the new release Complicated Games. Like many of his recent works, the songs that comprise this album focuses a great deal on aging and trying to find one's place in a seemingly ever-more-complex world, but this time McMurtry shies away from the political anthems that punctuated masterpieces such as Childish Things and Just Us Kids in favor of an unending string of personal reflections. Although several of the collection's tracks are extremely well crafted and among the best compositions of his career, this leaves the album seeming a bit flat and sometimes listless. Still, the spots where it works are more than enough to make Complicated Games a must listen for any fan of fine songwriting.
The leadoff track, "Copper Canteen," is likely the album's best selection and an excellent example of the type of poetic portrait that McMurtry paints so well. Setting the tone for the album, this piece focuses on a character coming to grips with aging and the uncertainty that comes with the loss of youth and vigor, a topic obviously important to McMurtry as he himself marches further down the road of time, though seeing as he may have here produced one of the most nuanced compositions of his career, he only seems to grow more adept with every footfall.
The narrator of the song is a man living in a relatively rural area, locked into a marriage that may still have its good times—such as the occasional outing to the titular watering hole—and which still holds the comforts of a late night embrace and the security of having a partner in life, but which has atrophied to the point where it often seems like not much more than a never ending series of chores and obligations.  With all the pressures of life upon him, the man finds solace in solitude, hunting deer or luring fish up through the ice.
While primarily a character study, the song does break the mould of the album's apolitical bent by landing one very McMurtyesque jab at the old enemy tackled in "Can't Make It Here Anymore," noting how the shifting economy has made his narrator's life just that bit more uncertain:
Now the big boxes out on the by-pass are shaving us thin.
I guess we'll hold on a couple more years 'til the pension kicks in.
Then we'll sell all the stock in the store,
Leave only the lock on the door
And wonder, "What then?"
While not as bombastic as some of his previous work, this track is an enthralling vignette that captures the character with breathtaking brush strokes, a perfect snapshot of a person in a particular moment of life and state of mind.
The album's other true standout, "Ain't Got a Place," may not quite match Woody Guthrie's "I Ain't Got No Home," but it is still a great rambler's ballad. The difference is that while Guthrie's subject is forced to the road by economics, the wanderlust portrayed by McMurtry is a matter of character, a man who just doesn't have it in his genes to settle down and keeps on the move so he doesn't have to look at the part of him that always stands still:
You ask me where I'm coming from;
I'm not sure I can say.
You ask me where I'm headed; I'll just grin.
Don't ask too many questions
And I'll be coming back to stay.
You know not to ask me where I've been.
I'm looking up at a constellation,
Looking down at the frozen ground,
Looking out for all my interests;
Looking in just brings me down.
I ain't got a place.
I ain't got a place in this world.
I ain't got a place.
I ain't got a place in this world I know.
The piece may partially be about McMurtry himself, a man who's lived a good deal of his life in the fog of highways that all look the same, stages with floorboards all worn down by the boot heals of a thousand songwriters, and microphones that all smell like cheap beer, but if so, it's obvious that the author examines himself far more deeply than the man he portrays.
Again examining themes of aging and coming to grips with ones life path, "You Got to Me" captures a man attending an autumnal nuptial in a town he once called home. As the wine and the memories flow over him, he becomes entranced by thoughts of a long-ago lover who still haunts him, forcing him to duck out of the party early to set out in search of her in his slightly disheveled suit along a street of row houses familiar, but still hazy enough through the passage of time that he can't quite remember in which one his memories belong.
Despite a bit of throwback doo-wop in its sound, "She Loves Me" is definitely a modern love song, detailing a long-distance-relationship-turned-accepted-yet-awkward-triangle, as told by travelling side of the equation, possibly a military man on deployment. Whether his expectation that the common joint of their relationship will leave her temporary third leg when he returns proves valid or illusory is left open to future geometric progression.
"How'm I Gonna Find You Now" is a manic tear through the mind of a lust-driven fiend on the hunt for a small-town bartender on whom he's become fixated. Like most of McMurtry's story songs, it's the detailed brushstrokes that make this song a standout, and he gets bonus points for referencing both the Texas institution Sonic and Molotov cocktails in the same set of lyrics.
"These Things I've Come to Know" also focuses on a bartender—for all one knows, the same as in the previous track—but this time from the perspective of a much more mellow observer keen enough to paint a portrait of the woman herself, rather than just focusing on surface lust.
This photo is exactly what McMurtry's wordscapes sometimes feel like, bleak and seemingly without much hope. He pulls no punches when examining the human condition. After a while, this can grate on a listener. But at least I know what he meant in a previous masterpiece when he declared himself "too long in the wasteland." Photo by Shane McCauley.
Sprightly with a distinctive Scots-Irish flare, "Deaver's Crossing" is as much about history as it is about a person or a place. Specifically, the song details the life of a man so-named who once stood watch over a Shenendoah Valley river ford, but the specifics are representative of the hidden history of any location, of the ghosts unseen and unknown who once walked the same paths, but whose footsteps have faded to near oblivion.
Unfortunately, it's at this point that the album seems to slack off. Maybe it's not so much a result of lowered quality of writing, but that the relentless bleakness of McMurtry's characters begins to wear on the listener, leaving him wondering if this really is "The Last Picture Show" or if Deaver's specter was the only bit of light to be seen in a colorless landscape. "Carlisle's Haul" is a typical McMurtry folk meditation about trying to make it on the edges, but it meanders and cheats on the meter a bit too much to hold much interest and never seems to make a fully formed song. Despite a sweet steel guitar and boppin' Creole beat, "Forgotten Coast," a song about seeking the easy life on Florida's side of the Gulf, is also mostly forgettable. "Long Island Sound" focuses on a Southwesterner transplanted to that Northern shore and features a distinctly Gaelic tone in its swaying, hop-fueled gate.
More successful is "South Dakota," another slight dip into social and economic—if not political—commentary via a portrait of a serviceman contemplating his future at the end of his enlistment and in the face of his family's failing attempts to squeak out a living on a cold, wind-blown ranch. His brother's advice on the matter forms the song's chorus:
Because there ain't much between the Pole and South Dakota
And barbed wire won't stop the wind.
You won't get nothing here but broke and older.
If I was you I might re-up again.
Life is indeed a complicated game and this a complex album. While on the whole it may not be the grand slam McMurtry has delivered with some of his previous works, it's a fine addition to his catalogue that scores more runs than it gives up. Photo by Shane McCauley.
"Cutter" focuses on a form of self-destructive behavior usually endemic to teenage girls or Maggie Gyllenhaal characters, but from a distinctly middle-aged perspective. While McMurtry's gravelly voice dropping a register to deliver the last line of the refrain is one of the most distinctive moments in the entire collection, as a way to end an album, this song is the equivalent of Gene Hackman listlessly blowing his saxophone into a torn up apartment. McMurtry gives no quarter.
Complicated Game does not stand on quite the same level as Just Us Kids or Childish Things, but given the unquestionable greatness of those albums, perhaps that is not a reasonable standard. If flaw is to be found here it is—with the exception of Carlisle's Haul—not in the quality of lyrics. Indeed, "Copper Canteen" is one of the best compositions of McMurtry's career. More so, it is to be found in the ability of the songs themselves to do justice to those words and keep the listener's interest keenly enough to lock him into their poetic power, a malady that afflicted some of McMurtry's earlier work. Still, while the latter half of the album may not represent the highlight of his career, more than enough poetic genius shines through to make this a fitting return from a long studio hiatus, and a worthwhile purchase for any lover of the English language or psych student looking for insight into the human mind.
---
Buy Complicated Game on Amazon!

| mp3 | cd | vinyl |
| --- | --- | --- |
| | | |