---

---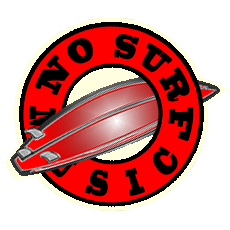 Artist:
Hot Club of Cowtown
Members:
Jake Erwin (bass/vocals), Elana James (violin/vocals), Whit Smith (guitar/vocals)
Based In:
Austin, TX
Website:
Album:
What Makes Bob Holler
Release Date:
February 1, 2011
Label:
Proper Music
Previous Releases:
Swingin' Stampede (1998), Tall Tales (1999), Dev'lish Mary (2000), Ghost Train (2002), Continental Stomp (2003), Wishful Thinking (2009)
Genres:
Americana, Western swing, folk
Related Articles:
---
Hot Club of Cowtown: What Makes Bob Holler
by Jason D. 'Diesel' Hamad
Hot Club of Cowtown wearing jazzy clothes in a rural backdrop, the perfect metaphor for their sound. (l-r) Elana James, Whit Smith, Jake Erwin.
The listener's enjoyment of Hot Club in Cowtown's What Makes Bob Holler will be in direct proportion to what he expects to get out of it. If his only experience with Western swing comes through the big hits of the great Bob Wills or perhaps modern flag bearers Asleep at the Wheel, this album may be disappointing. That's because Hot Club relies a little more on the jazz components of the music than many other modern Western swing bands, and they favor cerebral renditions over pure hoedown music. Their versions of these tunes are more understated than many others, making their music more appropriate for a relaxing evening than a hootenanny. They also include more songs that were jazzy to begin with, instead of just sticking with more up-tempo hits. Imagine Hot Club as the adult contemporary version of the genre and you'll understand. . Expect to be impressed by the band's musicianship and their ability to blend a number of disparate influences into a coherant whole, and although there are a number of tracks that are lively and fun, don't expect to be knocked out of your seat with every single note.
What Makes Bob Holler, which was recorded live in studio in just three days, is made up entirely of songs written or popularized by Bob Wills (and His Texas Playboys), the legend who combined elements of Western music with popular jazz throughout the 1930's and 40's to create the Western swing sound. Hot Club has been playing this type of music (including live renditions of many of these very same songs) for over a decade, but finally decided to record an entire album of Wills' classics.
"Bob Wills has always been a major influence," singer and guitar player Whit Smith told me after their recent performance at Nighttown in Cleveland Heights (see North Coast Nights review here), "and we could have done it right away, as our first album."
"But we have many other influences, as well," noted singer and violinist Elana James. "We're not strictly a Western band. There's a lot of swing and jazz in our music, too."
"We could have easily done an album of Louis Armstrong or Django Reinhardt songs," Whit continued, "but we were just in a Western mood. It was organic. The label liked it because it's easy to say 'This is a Bob Wills' album,' but we're not a cover band. It's a tribute. We took the songs and made them our own, with our own style."
That they certainly did. The band's multiple influences are evident throughout the album, often jazzing up the Wills tunes, especially through the presence of Jake Erwin's swinging bass lines. Or maybe jazzing down is the correct term. While Wills was generally buoyant and exuberant, these versions are often decidedly more reserved, in a way that's not always entirely describable. Sometimes it's the music, sometimes the vocals, but really it's just the general vibe. Although many of the songs are enjoyable, there's a few that seem just a smidge off, like they wandered a little bit too far.
Many of the highlights on the album are the ones you would expect, at least if you're already familiar with Bob Wills. There is, of course "Big Balls in Cowtown," the song that lent itself to form half of Hot Club's moniker. Sung by Whit, it features speed fiddling and flashy guitar. On "Stay a Little Longer," the closing track and another big Wills hit, Elana's fiddle dances behind Whit's voice and they all take turns soloing in the breaks.
Then there are others that may be lesser known, such as "What's the Matter With the Mill," where Elana sings lead and the guys join in to form two- and three-part harmonies over Jake's boogying bass beats. One of my personal favorite Wills songs, "The Devil Ain't Lazy," is also a highlight. Whit sings the lead, with Elana and Jake joining in for the "no, sir-ee." The song carries itself, but some of the wit and vigor seem to be missing from the comical lyrics, making this a good rendition rather than a great one. This is one song that I wish had more life to it, as it just doesn't feel complete without a requisite amount of cheekiness.
One song that is a particularly interesting choice is "Oklahoma Hills," the first hit penned by Woody Guthrie. Although Wills later covered it, the song was popularized by Woody's cousin, Jack Guthrie.
"We discovered 'Oklahoma Hills' through the Guthrie version," said Elana. "Whit used to sing it and then I started to sing it, and we thought it fit right in on the album. Plus Jake's from Oklahoma originally, so he likes it." It is a little odd to hear a woman singing about life on the range, but the Hot Club version is lively, with bouncy bass, spurts of fiddle jumping in during the vocal gaps, and some twangy guitar action.
With their jazz influences, a Hot Club in Cowtown album wouldn't be complete without instrumental pieces, and there are several here. "Maiden's Prayer" features particularly sweet violin action courtesy Elana James. "Smith's Reel" and "Osage Stomp" are both fast-paced, with Elana's sawing fiddle, Jake's string-pounding bass and Whit's quick-picked guitar licks coming to the fore. These are perhaps the only two songs on the album that would be appropriate for a barn dance, and would be sure to send the hay flying.
Elana's sly smile can't disguise the fact that they took this shot imediately after watching the South Park episode where Cartman tells his band, "No, no, no! Haven't you guys ever seen an album cover? You're supposed to be standing in random places, looking away like you don't care!"
"I think the 'Cowtown' in our name sometimes scares people away," Whit told me. "They hear that and say, 'Ew, I'm not going to like that.' But we're so diverse that usually when they hear us, they do."
With this album, however, the expectations are switched. For an adept of Western swing hearing the band's name, one may be expecting something a little more raucous, a little more dance-worthy, and a little less jazzy. But Hot Club of Cowtown has a style all their own and they reimagine Wills music into that style, rather than simply copying what worked for him decades ago.
If you're looking for a collection of foot-stompin' hoedown songs, this isn't it. There are moments of that kind of excitement, but for the most part it is a much more sedate offering. But given that what Bob Wills and his Western swing contemporaries were doing during the early years was blending disparate influences to make a new sound, What Makes Bob Holler is a fitting tribute. The album lacks some of the vigor of a live Hot Club show, but it shows no less technical expertise. Take the album for what it is. Lean back, get comfortable, relax, and you may just find that Hot Club of Cowtown's music is for you.
Buy What Makes Bob Holler on Amazon!

| mp3 | cd |
| --- | --- |
| | |