---

---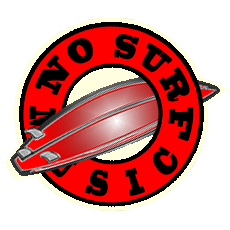 Artist:
Demos Papadimas
Based In:
Cleveland, Ohio
Website:
Album:
Wanderin' Through the Wilderness
Release Date:
May 7, 2013
Label:
Independently released
Previous Releases:
Demos Papadimas (EP, 2012)
Genres:
Americana, folk, country, Gypsy tango, Greek Rembetiko, roots rock, Greco-Americana
Related Articles:
---
Demos Papadimas: Wanderin' Through the Wilderness
by Jason D. 'Diesel' Hamad
Cleveland's Demos Papadimas blends American and Greek folk influences into an intriguing blend I'm dubbing Greco-Americana. You got a problem with that? Between the resonator guitar, harmonica rig, world map, Greek pottery, heavy reading, writing pad and other seemingly random detritus, this picture seems like a symbol-laden medieval portrait. Photo by Elle and Arre Photography.
The best music is often found at the fusion of disparate traditions. No matter how ingenious the player, there are only so many ways one can operate within a distinct style, and those who don't branch out are bound to get boring. Fast. But for those who can pull from varied influences to form something that is new and yet true to its roots, it's possible to create music much more compelling than the sum of its parts.
Take No Surf Friends and Surfy Award winners David Wax Museum, a band that deftly blends influences as far afield as American folk, Mexican Son music and indie rock to form their Mexo-Americana sound. Their mix of traditional and modern is executed with great skill and a palate that gives them an almost endless ability to experiment, bounded only by the limits of their ingenuity. By mixing varying combinations of one element or the other, the band has transitioned from the more traditionally minded tracks of Carpenter Bird to the wild blends of Everything Is Saved to the multi-layered dreamscapes of Knock Knock Get Up without missing—as it were—a beat. The band's strength lies not just in the talents of its members, but in the overwhelming wealth of tradition on which they can draw.
Here on the North Shore of Lake Erie, something similar is happening thanks to singer/songwriter Demos Papadimas. Recently named to Scene Magazine's "13 Bands to Watch in 2013" list, Papadimas, too blends disparate traditions—particularly American folk and country and Greek Rembetiko—into something much more intriguing than its individual parts. Imagine filling one train with the likes of Bob Dylan, Leonard Cohen, Kris Kristofferson, Johnny Cash, Bob Wills, Woody Guthrie, Ramblin' Jack Elliot, and the Carter Family, and another with similarly-famous-in-their-homeland (but admittedly not to me) Greek folksters of the 1960s and 70s. Scatter Buddy Holly and a few Sun-era rockabilly types along the track as seasoning. Place these two trains facing each other on the same track and let them each get up a good head of steam. The resulting fusion of twisted metal and roots traditions is the perfect metaphor for Papadimas and his potently blended Greco-Americana style.
The transplant Clevelander has just released a new album showcasing this unique style, titled Wanderin' Through the Wilderness, and it's an album of which every Americana and roots music fan should take note. Deftly executed throughout, it calls on the talents not only of Papadimas with his open-throated vocals, ringing resonator guitar, fiery harmonica and banjo-like bouzouki, but a band comprised of a violin, upright bass, drums, and accents of accordion and mandolin. As implied by the title, the folk-styled lyrics often focus on alienation and wanderlust, drawing on notes from both the American and European traditions.
The opener "How Long" is a rollicking number that, with its railway wheel clicking guitar strums and screaming whistle harmonica, would have fit right in on Bob Dylan's first album. Never mind that Dylan had probably never seen a fiddle or a standup bass at the time, much less ever thought of playing with them. On the one hand, the song seems to spring from the rambling ethos of depression-era troubadours like Woody Guthrie or Cisco Houston, and on the other it's evocative of the 60s and 70s search for freedom of spirit typified by "Easy Rider." Hell, at one point it even seems to take on the philosophical underpinnings of "Office Space":
Routine of any kind
Is gonna grind man to his core,
Fill his veins with restlessness,
And leave his mind so sore.
Well, tell me how how long,
How long can you wait 'til I get there,
'Til my spirit is contented
And my mind is free from care?
The chorus (which more often includes "she" in place of "you") even makes it a bit of a love song, with the clear gulf between the two admirers being less one of geography than of spirit.
Of a more relaxed nature musically and littered with dreamy imagery, the next track "If I Had Religion" is no less philosophical. As a confirmed atheist, I don't see what all the fuss is about, but the song is an extended rumination on different aspects of the narrator's life that might be different if he believed in some sort of hokey superstition. 'Cept Demos doesn't have quite such a caustic take on it:
Under the sapphire moon, I found the perfect disguise
To try to keep the madness off, but into my mind it pries.
The roads are gravel and grey, well, the night sky's an open grave,
Oh but if I had religion maybe I'd have a soul to save.
The Old World feel that was present in the back seat of the previous tracks comes straight to the fore in "Barrier Doors." One can easily picture hairy-chested men and bronze-skinned women skillfully executing a complex dance to its gypsy-like strains of bouzouki, violin and accordion. Papadimas delivers the vocals in a slightly odd, open-mouthed fashion that leaves many consonants unpronounced, but nevertheless aptly conveys the song's frustratingly unfulfilled theme.
Papadimas looks a bit like a weary musical warrior as he trudges through the snow, and his lyrics show a weariness and literacy that portend even more complexity in the future. Photo by John Patrick Gatta.
Another slower, reflective piece, "In All the Years" has a simple feel driven by Papadimas' gentle strums. There's more than a hint of Dylan in both the lyrics and the vocal delivery. While the person about whom he sings may live a life without regret, it's obvious that he himself is not so unburdened:
In all the years you've moved at many paces
Through all the winding turns of life's crooked mazes.
Never glanced once, in retrospect.
Never let your days drown, drown in regret.
But I told you once, told you a thousand more…
I told you 'til both my lungs were sore.
The poppiest song on the album, "Oh Persephone" is marked by spritely strings and a danceable backbeat. Maybe it's just because I took Latin in high school, but his pronunciation of the title character's moniker as "Peer-sef-foney" throws me a little, but once past that the tale of a man spurned by a country-styled siren is pretty entertaining:
Oh, Persephone,
Still I want you only,
Though our rivers have run dry.
You got a way of movin'
Listenin' to Chalie Louvin
But you're gonna pass me by.
If any track edges out the others for the title of album's best, it may just be the title song, "Wanderin' Through the Wilderness." With brightly strummed resonator chords filled in by breathy harmonica, it's a stripped-bare affair. The song is an extended life metaphor with the philosophical thrust that it's all more about enjoying the ride than sweating the details:
So many people travelin'
Don't know where they're goin' to.
Always lookin' for a future
That is always out of view.
Squabble over stupid things
That never mattered none,
When the truth is right in front of them,
Shinin' like the sun.
Hey, now… We're wanderin' through the wilderness.
Hey, now… We're wanderin' through the wilderness.
Compared to the album's other tracks, the closer "Weary Words" is an epic, not much longer than its companions but so jam-packed with wordy stanzas that it almost strains under their weight. Next to "Barrier Doors" and the album's instrumental, it contains the largest portion of Papadimas' Greek musical heritage, with Mediterranean and continental references focusing the feel. On an album centered around themes of restlessness, both physical and mental, this song is filled with both, giving it an especially unsettled feel:
Well, I set the place ablaze on one restless eve,
Thinkin' that a change just might grant some reprieve.
But from the shores to the valleys, the hills to the plains,
I never could get far enough from heartache's deadly pains.
One of my favorite musical descriptions is the label of "diesel-tempoed" that comes courtesy of the liner notes on Bob Dylan's first, self-titled album (and I wonder why it would appeal to me of all people). Papadimas' rendition of the traditional "Poor Boy Blues" certainly fits this description. Again, it seems so much like early Dylan that it could almost be slipped into this album in the place of "Highway 51" or "Freight Train Blues" and seem perfectly at home.
Papadimas pauses for a monochromatic moment in the Ithaca, New York studio where Wanderin' Through the Wilderness was recorded. This album definitely marks him as one to watch on the Americana scene.
"Double Knots" is another in the realm of a freight train folk grinder, with a hard-blown harmonica break thundering past the steady drumbeat that keeps it rolling along, while "Wasted Days" is a down-tempo, reflective breakup piece with more than a hint of morose dejection behind it. Despite a quick tempo, "Winds Foul and Fair" remains a gentle piece that unfolds in language evocative of days past and a particularly pleasant accordion riff upon which the title lyric rests. "Minor Tis Avgis" is a hearty Greek instrumental filled with the fast-fluttering strings for which music from that part of the world is often noted.
With all of the comparisons, is Demos Papadimas the Greek Bob Dylan? Mmmmm, not so much. At least not yet. But he does appear to have the right idea, seeming much like Dylan did early in his career as he was fleshing out the bounds of his talents but had yet to fully realize their extent. None of the tracks on this album quite rise to the level of "great," but nearly all easily qualify as "very good." Wanderin' Through the Wilderness is an exceptionally consistent album, with well conceived, unflinching lyrics of more than average depth and music that adeptly moves from powerful and rollicking to reserved and reflective, tying together all of its varied influences into a package that is unique and beguiling. For fans of Americana and roots music, it is an album that shouldn't be missed, reminiscent of so many sounds from the past but quite unlike anything you've ever heard before.
---
Buy Wanderin' Through the Wilderness on Amazon!

| mp3 | cd |
| --- | --- |
| | |