---

---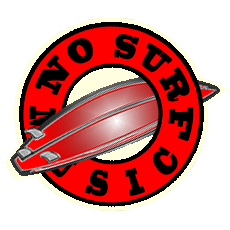 Artist:
David Wax Museum
Members:
Suz Slezak (fiddle/quijada de burro/autoharp/fiddlesticks/vocals), David Wax (jarana jarocha/jarana huasteca/huapanguera/electric guitar/classical guitar/piano/Hammond organ/vibraphone/sythesizer/vocals)
Based In:
Boston, Massachusetts
Website:
Album:
Knock Knock Get Up
Release Date:
September 4, 2012
Label:
Independently released
Previous Releases:
I Turned Off Thinking About (2007), Carpenter Bird (2009), Everything Is Saved (2011)
Genres:
Americana, Mexo-Americana, folk, indie rock
Related Articles:
---
September 2012 Featured Review
David Wax Museum: Knock Knock Get Up
by Jason D. 'Diesel' Hamad
Although often surrounded by an array of talented musicians, the heart of David Wax Museum is the musical partnership of Suz Slezak and David Wax, who expand the band's unique Mexo-Americana sound into hitherto unexplored territory on Knock Knock Get Up.
David Wax and Suz Slezak, the co-fronting duo behind David Wax Museum, may well be two of the chillest, most grounded, most genuine people in the music industry. David has the air of a man who read every philosopher but gave up when he realized they did too much thinking and not enough living. For her part, Suz is quite possibly the single sweetest human being on the face of the earth. That's why I was surprised earlier this year when they managed to scare me absolutely shitless.
We were discussing the new album they had just spent several snowy weeks recording in Maine surrounded by a bevy of fellow musicians, how it was a significant departure from their previous work, how it had a fuller sound and how they'd incorporated more organs and keyboards and entirely new instrumentation like an autoharp, knitting needle fiddlesticks, and even synths. I was intrigued by the prospect of hearing a different level to the band's music, but while I didn't say it at the time, I couldn't help thinking, "Please tell me these guys aren't turning into another shit-shoveling Bon Iver clone."
Despite my fear I had been reassured numerous times by Suz that I would love the album, and Suz Slezak is just one of those people you gotta trust, so when Knock Knock Get Up finally arrived in the mail, I eagerly tore into the envelope and gave it a spin. After that first listen I honestly had no idea what to think. If I didn't know David and Suz's voices so well, there was no way I would have thought it was a David Wax Museum album. I couldn't get my head wrapped around it. Over the next few days I listened literally dozens more times and I still had no idea what to say. I love the rare album that actually challenges me, but this one had me absolutely baffled. Still, I wanted to play it again.
The recent addition of accordion to Suz Slezak's musical abilities may make the "What's this strange box in my hand?" moment from the band's "Born With a Broken Heart" video even funnier, but both she and Wax put their many talents on display throughout the album. Also, they're kinda photogenic.
So I listened to all three of their previous albums and thought about exactly why David Wax Museum has long been one of my favorite bands. What had really changed and what was still present in this new work? Yes, much of the pure, boisterous joy so evident in earlier songs such as "Yes, Maria, Yes," "Born With a Broken Heart," and "Colas" is less prominent, as is the traditional instrumentation such as David's jaranas or Suz's crazily percussive quijada. But many of the elements are still present. There are, of course, David's fabulously witty lyrics, with memorable zinger lines sprinkled throughout. If anything, his writing is more expansive than ever on this album. There are the complex, bounding, often syncopated rhythms that add a sense of the unexpected to every phrase. These too are more expansive, relying not just on hand clapping and rattling donkey teeth, but a whole slew of added instrumentation. There are the vocal harmonies, that unique way David and Suz's voices blend so perfectly when they want them to, yet stand apart starkly when they don't. Even that boisterousness and the jarana and quijada are still there, just incorporated into a much bigger, more complex backdrop.
Knock Knock Get Up is David Wax Museum writ large. It's expansive. It's a dreamscape, like every musical ambition David ever had finally realized. It's lush, it's harmonious, it's powerful, and it's massively more complex than anything the band has ever attempted. I've said before that their Mexo-Americana sound was primarily folk with indie rock influences. This time, it's definitely turned toward indie rock with folk influences, but that unique mixture of sounds from both sides of the border is still there. Same ingredients in different proportions.
Most importantly, my worst fears are far from being realized. The talentless hacks like Justin Vernon who simply fill their music up with more and more sound to the point where it becomes meaningless noise could learn a lot from the painstaking scruples of Wax, Slezak and producer Sam Kassirer. Knock Knock Get Up is rich, yet every single instrument and every single note has its perfect place and it rarely overwhelms. For all the complexity that sometimes makes each song seem like a maelstrom in a bottle, every sound is there to add something, not simply to be there because it can.
Emblematic of all of this is the leadoff track, "Will You Be Sleeping?" which opens on a dissonant note with a mixture of tuneless strumming, Spanish chattering and the squawks of fighting cocks recorded by Slezak on the Mexican trip that provided much of Wax's inspiration for the album. The brassy trumpet flourish that kicks the music off in earnest has a distinctly south-of-the-border flair, as do the strummed jarana rhythms. But these are just elements in a colorful tapestry filled with a dazzling array of sounds ranging from organ to electric guitar, punctuated by perfectly timed percussion. Neither are the vocals immune to the expansive themes, with a chorus that reaches into falsetto overtop Slezak's signature harmonies.
The juxtapositionally poppy and philosophical "Leopard Girl" matches 60's rock vocal hooks with a bit of saxy swing to create what may well be the best song on the album. Within multiple lyrical layers it sandwiches two practical verses about the quest for deepening intimacy around a parable of a girl "marked by the leopard in her mother's womb." One might suspect that this is some sort of folk tale coming out of the Yucatán jungles, but actually, the source is Bob Dylan's memoirs. "I was working on the chorus as I was reading Dylan's book," Wax says. "Somehow the story of the leopard girl clicked with what I was working on and so I decided to meld the two narratives."
The best lines are found in that chorus, which fuses one constant couplet with a rotating series focused on identity and love, strangely reminiscent of zen koans but delivered at a blistering, most unzenlike pace, with a little bit of "My Generation" stuttering thrown in for effect:
I want to know how I look through your eyes.
You're not a mirror so there are things that I can hide.
They say don't trust lovers infatuated with your divineness.
Being in love is just one step removed from bli-bli-bli-blindness.
Perhaps the most recognizably Waxian song on the album is "Harder Before It Gets Easier" with its clanking metal and handclap percussion driving underneath fiddle and accordion as David and Suz's voices intertwine in their familiar form. Often lost in the simple clarity and pithy power of Wax's lyrics is the fact that he often displays wisdom quite beyond his years, and this song is a perfect example:
The muddled position of our hearts will shift.
The position of our hearts will shift.
Someday this burden of loving will lift.
This burden of loving will lift
And the difference between wrong and right will close like a fist,
But for now judgments passed on us will be swift, just like this.
Another of the album's best tracks, the closer "Refuge," is unique in that it is sonically expansive, but manages to feel simple at heart. The three stanzas—demonstrations of verbal economy—may be among the best examples of terse wisdom to flow from Wax's pen. Particularly intriguing is the second, which seems to give the impression of spirituality mixed with some quixotic conquistador's quest:
I've heard talk of a city
That can't be found on one's own
Where the mercy is measureless
And the unknowable, it is known.
I once asked David how he chooses the names of the women who often form the centerpieces of his songs. "I don't approach it from an autobiographical perspective," he said. "It's the poetic resonance, the sound of a particular name. An interesting name has a story already in it." With horn flourishes that can't help but invoke an impending gunfight in the baked Mexican sands, "Vivian" expresses the lament of a man who sees the song's namesake as his salvation.
Suz, pictured here with her trademark jawbone, finally gets a shot at lead vocals on "Wondrous Love."
"A Dog in This Fight" is guaranteed to become the most popular English-language song ever to reference the death of Chilean President Salvador Allende. Amid a series of uncharacteristically violent images, the song is dominated by a hard-punched fuzzy guitar joined by a dark bass drum and pounded piano keys, giving it an almost folk punk feel.
The rising strums of an autoharp, particularly spritely string picks, a dancing synthesizer and flourishing trumpet all combine to give "The Rumors Are True" an oddly uplifting tone for a breakup song, but Wax makes it work by forming the story into a coda of sadness leading into a new beginning.
I've often felt that the one varying song Slezak usually sings is a highlight of the band's shows, but "Wondrous Love," a stripped down, ultra-mellow love paean, is the first she's struck as lead vocalist in studio. Hearing Suz—who had she been born in Sparta rather than Virginia might well have been the fiddler who launched a thousand ships—ruminate in wonderment over finding love seems a little counterintuitive, but given that the words belong to David, I'm willing to get over it. "I've grown up singing folk songs and songs written by others, so it's not a new experience to take someone else's words as my own," Slezak says. "Seeing the mystery and wonder in small things is something I have always believed in, so this song does feel close to home." While she often can be heard belting it out behind Wax, this performance is particularly understated, even as its simple feel belies the complexity of the stratified vocals. "Layering harmonies is one of my favorite things to do in life," Slezak points out, "so I relished the fact that there was ample opportunity for creating those lush textured voices."
"All Sense of Time" displays vocal range of another sort, with Wax's voice dropping to a rich baritone hitherto untapped in their recordings. The feel is particularly otherworldly, with almost mystic lyrics and a background track mirroring his voice as a temporally distorted, ghostly doppelganger of the singer himself. Standing almost as a beacon of clarity within the song are the particularly bright strums of jarana strings ringing overtop the thick mix.
Keep an eye on this snazzy-dressing pair of musical travelers. They're going to be making great music for a long, long time to come.
Despite the reedy tones that almost force David's voice to plummet to their depth, "Big Heart of Yours" has a hint of lullaby thanks to some well-placed flute.
The minimalist in me—who almost always likes the demo more than the final cut—really wants to hate this album. But I can't. As much as I may decry current trends towards overproduction and profligate instrumentation, I also must admit that there are times when a scopious sound can be done right, and Knock Knock Get Up represents one of those rare instances. The album may never be my personal favorite from the David Wax Museum catalogue, but the more I listen to it, the more I enjoy it. The band has added yet another layer of depth to a series of albums that grows more mature with each release. While I have long considered the band to be almost unmatched in their live performances, Knock Knock Get Up demonstrates that they are beginning to match that mastery in the studio as well.
Buy Knock Knock Get Up on Amazon!

| mp3 | cd |
| --- | --- |
| | |