---

---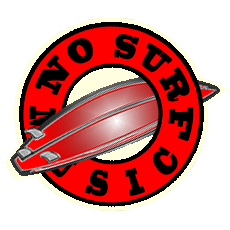 Artist:
Chris Castle
Based In:
Norwalk, OH
Website:
Album:
Last Bird Home
Release Date:
January 12, 2012
Label:
Dirtsandwich Music
Previous Releases:
Hollow Bones in Monotone (2007), Songbook Volume One (2009), Of God and Man (2011)
Genres:
Americana, roots rock, country, bluegrass, blues
Related Articles:
---
Chris Castle: Last Bird Home
by Jason D. 'Diesel' Hamad
Chris Castle takes a step into the world of high-quality recording with his new release Last Bird Home, but he doesn't sacrifice any of the grittiness that makes his well-crafted songs so engaging. Photo by Beana Bern.
When you've been a professional songwriter for more than half your life, you know all the tricks. That's the case with Chris Castle, an Ohio native who signed his first Nashville songwriting contract when he was just fifteen. Interviewing him, I was amazed at the ease with which he could deconstruct a song—any song—like other people say their ABCs. Back in the Nashville days, Castle worked at a furious pace, writing almost a song a day. He became a machine. A songwriting machine. And that's all he was. Frankly, he became emblematic of everything that's wrong with Nashville. But talking to him, you get the feeling that it was never really him, it was just a surreal hell he was trapped in.
Inside that machine lay a real artist fighting to break out, one steeped in the storytelling tradition of his Kentucky coal miner ancestors and with rusty iron running through his blood. So when he decided to break away from the Music City scene and craft music that was truly his own, he did everything differently. His songs started to take months or longer to germinate, and he never forced them. He ignored the tried-and-true (an thus totally unoriginal) forms of songwriting. He let them be what he wanted them to be, or more appropriately, he let them be what they wanted to be. He shunned the flowery rhinestone cowboy sound, opting for low-fi recordings and simple arrangements. He avoided labels, choosing to form his own and do it all himself from soup to nuts. Even with the responsibility of a young family on his shoulders, he gave up the comfort of a sure road for the rocky path of a starving artist, determined to take his licks in hope of a better future.
But eventually even a starving artist has to eat. So Castle decided to record an album true to his artistic vision, but specifically geared toward achieving radio play. It was to be his introduction to the world at large. This meant a real, high-quality recording session would be essential. He gathered musicians to accompany him, from his longtime friends in the Womack Family Band to musical legends such as Garth Hudson, Tommy Ramone, Larry Campbell, and Gabriel Butterfield. He took some older works and updated them, added some new material. He loaded up and headed to Levon Helm's legendary studio in Woodstock, New York. When he emerged he had Last Bird Home.
It's a hard album to describe. In some ways, maybe it's too good. The lyrics are gorgeous, complex, stellar. In some cases they are absolutely transcendent. Castle is quite simply one of the truest songwriters you will ever hear. They are real literary works unto themselves, and many times they read more than they are sung. The music alternates between lush and expansive and sparse, almost pithy. Certain tracks have elements of country, blues, folk, or bluegrass, but at heart it's all roots rock, infused throughout with rustbelt grittiness. At the same time, because of his atypical songwriting style, few of them really jump out and grab the listener the way a simpler, more familiar form might. The songs aren't flashy. They aren't formulaic. Even when they seem simple, they're deceptively shrewd. It's an album that should be lived with a while before it can be truly understood. There aren't too many works with that many layers these days.
Garth Hudson, the legendary organist for The Band, lends his talent to two tracks on the album, which was recorded at his former bandmate's studio. If it weren't for the white hair, this picture could easily pass for one taken at the Big Pink sessions. Photo by Beana Bern.
The leadoff track, "Lion in the Cage" has a big bluesy sound with Garth's dancing organ and the guitar predominant. It sets the album's literary tone right from the start, with plenty of metaphor and imagery, not to mention great lines peppered throughout, including the closing:
Well a lion's got no sense of equity
And I ate everything in sight.
All the sacred, all the right
Devoured in my rage.
Thought you'd tamed the lion in the cage.
Perhaps the catchiest song on the album, I wouldn't be surprised if its sleek groove proves addicting to a lot of discerning radio programmers.
Castle immediately moves to the other end of the energetic spectrum for the next track. "Rest My Weary Body" is a ballad with an expansive love theme. With almost Dylanesque language, the lyrics are without a doubt the true star here. The music sparsely frames them within simple guitar and piano chords with a light drum beat, mellow bass, and occasional accents from the electric guitar and harmonica. Each line is intricately painted:
If my native land were not so strange and foreign.
If I understood well anything anybody said.
If my hands could feel to grip the driftwood from this sinking ship,
I'd still rest my weary body on her bed.
Together, these cameos combine to produce a portrait of the troubled narrator far more so than the anonymous woman of whom he speaks. Despite the mellow tones, it's easily a favorite.
Relying heavily on Larry Campbell's fiddle, "All Kinds of Time" is a mellow, but essentially traditional country ballad. Perfect to sing to your girl on a rainy Sunday afternoon, it's got a lazy kind of feel that blends perfectly into the lyrics:
I got all kinds of time on my hands
And nothing in my mind but crazy plans, babe.
That got everything to do with laying 'round with you.
I got all kinds of time on my hands.
I've always had a soft spot for songs sung to or about girls with unique names (Who wants to hear a song about a girl named Kim or Stephanie? I'm convinced that's why "Jessica" was an instrumental.), and they don't get much more unique than "Adelai." With a great resonator guitar courtesy of Larry Campbell, this intricate country waltz and little lovers' portrait is told from opposite sides of the bathroom door.
Tommy Ramone… yeah, he plays folk music now and lends his mandolin to a pair of tracks on Last Bird Home. I wasn't even alive when the Ramones started out, but something about that makes me feel old. Photo by Beana Bern.
Tommy Ramone on mandolin. That alone makes "Bird" worth listening to. He does a good job on the spritely part, too, but that's not the only reason to enjoy this upbeat song. Perhaps the most traditional-sounding track on the album, it wouldn't be out of place in a bluegrass back porch sing-along. The melody is simple, but the character study sung to it is immensely entertaining. The character reminds me a bit of a hillbilly Bojangles, with a fiddle instead of soft shoes:
Bird on a wire with a pocket full of holes,
Broken down fiddle and a two-haired bow.
Head full of melodies nobody knows
How he landed in a poor man's clothes.
The punctuation may be a little funky there, but that's because the "nobody knows" is meant to have a double meaning, belonging equally to both the third and fourth lines. This is made at least a little more explicit as these lines are repeated toward the end of the song with strategic portions of the lyrics replaced with barely-audible harmonica blows. Coming in at just under two minutes, it's a great little tune, and any country station that doesn't program exclusively pop and panty droppers is bound to love it.
If it weren't for the terrific Spanish-inflected guitar, strummed mandolin and countrified vocals reminiscent of Buddy Miller, I'd swear "Trees Fall Everyday" was a Leonard Cohen song. The lyrics are dark and perfectly crafted, a character study of a dejected loner named Charlie Sargent:
He said nobody loves you when you're underwater.
No one remembers once you're buried in the ground.
Trees fall everyday.
It's a gorgeous, gritty portrait of the forgotten man living a best-forgotten life, never connecting with anybody and destined to be washed away by the tide of time.
"Dirty Water" takes another turn for the bluesy, relying heavily on an electric guitar and Garth Hudson's masterful organ, and his wife Maud even makes a guest appearance on vocals. Gabriel Butterfield, son of blues legend Paul Butterfield, lays a heavy hand to the drums with great effect. At the same time, the song has a bit of a gospel feel, not only because of its redemption-themed, religiously tinged lyrics, but also because of the church-house-singer, multi-layered chorus. Dreamy and foreboding, it is filled with awesome turns of phrase, but one in particular sticks out:
I was raised by poor men,
Broken from paying for pointless war and original sin.
Ain't that the truth, brother.
The only overtly political piece in the collection, "Perfect World" is so good it actually makes my skin crawl. With a flat-voiced delivery overtop picked acoustic guitar, Castle adeptly captures the essential dysfunction of modern society. At once highly philosophical and poignantly political, the song attacks with well-aimed little cuts, each line a Senator of Rome striking a verbal blow against Caesar:
Bankers and politicians
Exchanging positions.
Ever campaigning, man.
Buy, buy, buy.
…
Pay no attention to the king behind the curtain,
More confident than certain.
…
Monied interest fuel mass ignorance.
Piggy back the poor man,
What a ride, what a ride, what a ride.
After demonstrating the ridiculous situation we have all found ourselves in, Brutus delivers the kill shot, speaking directly to those on whose heads the laurel wreaths (if not the crown) lies:
As if position could keep you from the grave.
As if everyone weren't heading there in a line, in a line.
Advance is an illusion.
It moves in one direction with a flawless execution.
Perfect world, perfect world.
There's one way to describe "Both Ends of a Gun": Holy fucking shit. This is Castle at his darkest. Hell, this is the super massive black hole at the center of the galaxy at its darkest. Let's do a simple physics thought experiment. How can one man simultaneously be at both ends of a gun? Think. Think. Think. Yeah, that's it:
I was runnin' from the lynch mob,
Maybe runnin' just to run.
No, I was runnin' like my old man,
Runnin' like a drifter's son.
Pulled that metal to the shoulder
And just let the engine run.
And spent over an hour there
At both ends of a gun.
Nowhere else on the album is the emotion in Castle's voice so striking. The music is spare, just a strummed acoustic guitar and a lightly touched bass, and it complements the stark poetry perfectly. Those lyrics are as finely crafted as they get, each line getting more and more sapid as the song progresses. Yet they are no more cheerful, recounting various ills of the narrator's life and the world at large. Finally, the storyline reveals its true nature as a redemption song:
They say time can heal all wounds.
I say not the ones that kill.
Those just leave you with a slow bleed
Till you find a decent pill.
But I felt them roll that stone away
First time I held my son.
And I prayed he'd never greet a day
From both ends of a gun.
Now this is a pretty cool class picture. Just a portion of the talent that went into Last Bird Home. (l-r) Gabriel Butterfield, Justin Guip, Chris Castle and Garth Hudson. Photo by Beana Bern.
Despite the fact that this is not one of the songs that Castle suggested for radio play, for my money it's the most fully formed example of his storytelling prowess and emotional depth, and quite simply the best track on the album.
If you're looking for an album to add a little life to your next party, Last Bird Home is not it. Sure, there are a few tracks that rock, and even one or two you could dance to if you're creative enough, but that's not the vibe Castle was aiming for. But if you want a thoughtful, poetic, meticulously crafted album perfect for rainy day rumination, Last Bird Home is a terrific choice. It would be hard to find a better-written collection of songs just about anywhere. Despite—or perhaps because of—the broad range of musical styles represented, each track has its own particular merits, and the album as a whole is sure to appeal to any Americana or roots rock fan who likes a little meat on his musical bones. This album marks a clear step forward for Castle as a recording artist, and anyone who doesn't take advantage of the opportunity to plumb its expansive depths is really missing out.