---

---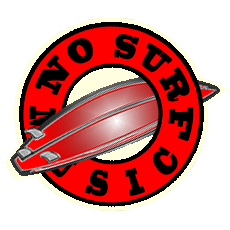 Artist:
The Bottle Rockets
Members:
Brian Henneman (acoustic guitar/banjo/vocals), John Horton (acoustic guitar/lap steel/mandolin), Mark Ortmann (drums), Keith Voegele (electric bass/upright bass/harmonica/vocals)
Based In:
St. Louis, MO
Website:
Album:
Not So Loud, an Acoustic Evening with the Bottle Rockets
Release Date:
August 16th, 2011
Label:
Bloodshot Records
Previous Releases:
Bottle Rockets (1992), The Brooklyn Side (1994), 24 Hours a Day (1997), Leftovers (1998), Brand New Year (1999), Songs of Sahm (2002), Blue Sky (2003), Live in Heilbronn Germany (2006), Zoysia (2006), Lean Forward (2009)
Genres:
Americana, alt.country, roots rock
Related Articles:
---
September Featured Review
The Bottle Rockets: Not So Loud
by Jason D. 'Diesel' Hamad
The Bottle Rockets: montage edition. (Clockwise from top) Brian Henneman, Keith Voegele, John Horton, Mark Ortmann. Photo by Eric Sheppard.
For an established actor, playing against type is a big risk. Once your fans know you as, say, the good guy moralistic hero in the white hat who fights off the bad guys, saves the girl, and rides off into the sunset, they may not want to see you put on the black hat, kill off the good guys, rape the girl, and try to force the sun to revolve around you. They've seen you time after time in the same type of roll, and they may not believe you in any other scenario. They may stay away from the theatre. They may end your whole career. The upside is if the gamble pays off, the return is huge. Once Upon a Time in the West would not be the greatest movie ever made if it weren't the only opportunity the movie-going public ever had to see Henry Fonda as a downright dirty bastard, or if he hadn't had the acting chops to make every second of his performance believable. Even with the fabulous storytelling of Sergio Leone, the breathtaking cinematography of Tonino Delli Colli, the characteristically haunting score of Ennio Morricone, and the prime performances of Charles Bronson, Claudia Cardinale and Jason Robards, it was the risk of Fonda's casting and the reward of its success that put it over the top.
The same is true of musicians. Once a band is established in a certain type, it can certainly be a risk to try something different and expect the fans to follow along. If, for instance, one has long been established as one of the top alt.country bands on the planet and noted for loud, rollicking live performances, then it is certainly against type to produce a live acoustic album. But that's just what is in store with Not So Loud: An Acoustic Evening with the Bottle Rockets.
The Bottle Rockets—the pride of Festus, Missouri—were among the pioneers of the alt.country movement in the 1990's and have continued to be at the forefront of the genre ever since, despite a series of hang-ups with various record companies that have complicated and delayed the release of a number of their albums. Still, alt.country fans have always remained loyal and considered them among the leaders in the genre, noted both for their cerebral lyrics—which often champion the little guy, especially if that guy is a bit of a redneck—and their powerful live performances.
Recorded at Lucas School House in St. Louis, Not So Loud, includes selections from both the band's flagship songs as well as lesser-known tracks, spanning their entire discography. As the name suggests, it sees the band turn the amps all the way down from eleven to zero. For anyone familiar with the Bottle Rockets' usual concert style—and even for those who aren't—the result is stunning. With a calmer turn, the songs take on a whole new life. It works particularly well because so many of these songs are so well-written, and this format gives the lyrics a real chance to shine, unencumbered by the heavy sound of their previous incarnations. With a lesser group the twist might have been too much, but with talented musicians such as these it is completely believable, just as when Fonda put on the black hat and took his turn as Frank.
The album starts out just as the band's 1993 self-titled debut, with the track "Early in the Morning" (that's pronounced "erl-eye," by the way). This version, however, starts off with some twangy banjo action very befitting the agrarian backdrop of the song. It is the tale of a man transported, in this case a late-night rocker who finds himself ruminating over the lifestyle of his polar opposites:
Those folks who get up with the sun
Say it's the time to get things done.
Doen't sound like too much fun
Early in the morning.
Whoa, but I know dark, I know night,
Smoke filled bars and neon light,
Anything that's not as bright
As Early in the morning.
A-fuckin-men, brother. Those people confuse the hell out of me, too. This song definitely benefits from its new treatment and sets the tone for the rest of the album.
With a spritely banjo base and harmonica in place of the usual blazing guitars, the classic "1000 Dollar Car" is one of the best tracks on the album. As one who refuses to buy new automobiles on principle and never has enough extra funds, anyway, I understand this saga far better than I'd like to. It's a pretty light-hearted take on the band's plebian motif, but the lyrics are still powerful and well crafted. The song is a lamentation from a guy who purchased a cheap second- (or third- or maybe fourth-) hand car and finds out all too soon that it wasn't the investment he'd hoped it would be. In the end, he concludes it's just not worth it:
A thousand-dollar car ain't even gonna roll
Until you throw at least another thousand in the hole.
Sink your money in it and there you are,
The owner of a two-thousand-dollar thousand-dollar car.
Now if you only got one thousand dollars,
You oughta just buy a good guitar.
Learn how to play and it'll take you farther
Than any old thousand-dollar car.
The other true standout is a lost gem from the band's first album, "Kerosene." It's the story of a down-and-out family living in a trailer. With welfare running thin and their electricity shut off, they can't afford kerosene for the heater, so they substitute gasoline with predictable results:
The fire started about 3 a.m. You know none of 'em would survive.
They hated that goddamn trailer so it burnt 'em up alive.
If kerosene works, why not gasoline?
If kerosene works, why not gasoline?
This stripped-down version really adds resonance to the tale, the guitar filled with empathetic wails as the song draws to a close.
Sprinkled with harmonica and filled up by resonant guitar, "Lucky Break" is about a guy who feels like he's hit the lottery thanks to an on-the-job demonstration of Newtonian physics:
I took a little fall; snapped one of my bones.
Now I ain't at work. No, now I'm here at home.
A guy like me don't get many lucky breaks
So when he gets a good one he grabs all he can take.
I fell down, so here I lay.
Got the workman's comp, so everything is ok.
It's another light-hearted turn at the Everyman theme, but having watched more than one of my father's clients tear off their neck braces and do cartwheels as soon as their settlement checks came in, one that rings true. Plus it's a catchy little song.
The album's first single, "Smokin' 100's Alone," tells the story of a heartbroken woman sucking her troubles down through a series of tar-stained filters:
Every time it ends up this way
She swears she's learned her lesson.
This time is he gone to stay?
She's getting' tired of guessin'.
Then she looks at his dirty laundry down the hall.
Where's he at? Why hasn't he called?
He's gotta know she'll take him back.
She's sitting by the phone.
Smokin' 100's alone.
It's rare that anyone manages to turn anything so strange as one of those giant-eyed black cat clocks into a metaphor for the approach of death, but that's the genius of Brian Henneman's lyrics. In its studio version, "Kit Kat Clock" is a fast-paced rocker, but the toned-down treatment given here really drives home the story of the old man watching his time ebb away with every swoosh of the timepiece's tail.
The band's frontman Brian Henneman is responsible for lead vocals, guitar, and much of the songs' lyrical content. Photo by Eric Sheppard.
Heavy on the lap steel, "I Don't Want to Go Home" is the album's only cover. A Doug Sahm number first recorded by the Bottle Rockets for 2002's Songs of Sahm, it's sure to please any fan of Texan tunes.
All in all, this gamble paid off and paid off handsomely. My only complaint is that the album is maybe not long enough. A number of essential songs were left off completely, and it's hard to picture the Bottle Rockets live without "Indianapolis" or "Welfare Music," the latter of which especially would have fit perfectly into this laid-back scheme. And while it's difficult to imagine the hard-driving sound of the band's first radio hit "Radar Gun" reproduced without electronic flair, that fact alone almost begs for it to have been included just to see how it would turn out. Still, this wasn't meant to be a retrospective, and the reimagining that did occur is well worth the price of admission.
It's good to take a risk every now and then, and it's good when that risk pays off. Any long-time fan of the Bottle Rockets should buy Not So Loud, both for the pure quality of the work itself and new perspective it gives on the band and their songs. For those new to the band, this may prove an interesting entrance point, especially if you normally favor more toned-down tunes. Just don't expect them to stay that way for long. When these guys want to, they really know how to rock.
---
Buy Not So Loud on Amazon!

| mp3 | cd |
| --- | --- |
| | |