---

---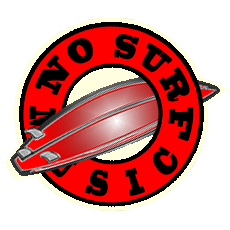 Artist:
Billy Joe Shaver
Members:
(The Heart of Texas Band) Matt Davis (bass), Jason McKenzie (drums), Jeremy Lynn Woodall (guitar/vocals)
Based In:
Waco, Texas
Website:
Album:
Live at Billy Bob's Texas
Release Date:
July 17, 2012
Label:
Smith Music Group
Previous Releases (abridged):
Old Five and Dimers Like Me (1973), When I Get My Wings (1976), Gypsy Boy (1977), I'm Just an Old Chunk of Coal (1981), Billy Joe Shaver (1982), Salt of the Earth (1987), Tramp on Your Street (1993), Highway of Life (1996), Victory (1998), Electric Shaver (1999), The Earth Rolls On (2001), Freedom's Child (2002), Try and Try Again (2003), Billy and the Kid (2004), The Real Deal (2005), Everybody's Brother (2007)
Genres:
Americana, country, outlaw country
Related Articles:
---
Billy Joe Shaver: Live at Billy Bob's Texas
by Jason D. 'Diesel' Hamad
Billy Joe Shaver has been called "the best songwriter alive today" by no less than fellow outlaw country pioneer Willie Nelson. His first release in five years showcases him live from the heart of Texas.
Seeing Billy Joe Shaver play live is almost a religious experience. It's not because the famously born-again singer often peppers his performances with faith-inspired life stories or that he has a tendency to pause during particularly glorious musical moments with his arms extended in a pose that makes him look very much like his savior. No, it's because Billy Joe Shaver is such an undeniable damn legend that any opportunity to see him in vivo is bound to be one of the great moments in anybody's music-going life. But it's the fact that despite his legendary status in the outlaw country community he's not as famous as some of his compatriots that makes the experience truly special. Everybody wants to see Willie, Kris, Guy or that young upstart Steve Earle. The fact that Shaver is easily as great a songwriter as any of them and yet seems to have remained a secret only for those few who really know great music makes him all the more special. As Billy Joe himself puts it, "I'm not as popular as everybody else, but I write great songs."
There's also the fact that he simply gives a damn good show. Yeah, he may not be as spry as he once was but his shows are full of wit and vigor, and his often-boisterous songs are performed with a honky tonk hero authenticity, even if they were originally written way back in his Nashville days when he was making $50 a week writing for Bobby Bare. No matter how many times you've heard a classic like "Old Five and Dimers" it just keeps getting better and better.
The problem, of course, is that a live album is not a live show. The pure energy and almost transcendental nature of a Billy Joe Shaver show just can't be captured by recording equipment. Mr. Shaver and I may differ in our religious beliefs, but if there's such a thing as a soul, it can't be translated into ones and zeroes. There's no substitute for the real thing. Still, even his Heart of Texas Band members can't go to a Billy Joe show every day, so Shaver's new release, his first in five years, seeks to fill in the spaces in between tour stops. Live at Billy Bob's is jam packed with highlights from Shaver's storied career, and includes a pair of new ones destined to be remembered among his best.
In discussing the album, it may be best to start at the end, because the studio versions of these new offerings are included as bonus tracks.
Billy Joe Shaver, minus the three fingers he lost working in a lumber mill. Many of his songs are based on events from his colorful life, including a new one about his recent legal troubles.
Anyone who knows Billy Joe Shaver has heard the story of how he shot a guy in the face outside a Lorena, Texas nightclub at the ripe young age of 67. The incident was immortalized almost immediately by Shaver's friend Dale Watson, who penned the song "Where Do You Want It," so named for the question witnesses reported Shaver asked the man just before he fired. If that's all you know about Shaver, you'd have every reason to believe he's one messed up dude, but I can testify that he's one of the coolest cats and just plain nicest guys I've ever met. Even though Shaver claims he "Shot a man there in the head / But can't talk much about it," his version of the tale is recounted in "Wacko From Waco" (and what he couldn't fit into the verses I got out of him in his Burning River Fireside Chat, including an indignant "I never said that!" to the "Where do you want it?" query).
Co-written and sung with outlaw country godfather and longtime friend Willie Nelson, who testified as a character witness at the trial where Shaver was acquitted on grounds of self-defense, the song ambles along to a clip-clopping bass beat accentuated by hard-blown harmonica. Filled with plenty of Shaveresque wit, the song can probably best be summed up with these lines:
Corsicana, Texas has been real good to me.
They knew I had to shoot that man before that man shot me.
I should have known the truth would finally set me free.
I guess living down in Waco made a wacko out of me.
It don't get much better than that.
That is, of course, unless you account for the other new song, "The Git Go." Shaver's catalogue is so extensive and contains so many great tunes that it's hard to believe they can be whittled down to the few highlighted on this album. Yet even with almost five decades of material, this song is a standout. It may not have the rollicking, indignant fervor of "Georgia on a Fast Train," the emotional resonance of "Live Forever," or the just plain coolness of "Thunderbird," but lyrically it's one of his best works ever. It's certainly the most expansive, covering an epic series of interrelated topics. The religious imagery and social commentary found therein are familiar ground for Shaver, but rarely has he been as explicitly political as he is in this song. It's obvious that he's fed up and he's got plenty of blame to assign. And he does it with a poetic power that shows him at the top of his game:
Politicians make promises that they can't keep.
They keep printing money till they get in way too deep.
It's the same old lesson they never learn.
They're too busy working on their next term.
Politicians keep making fools out of you and me.
…
Money breeds war as long as there's a man alive.
Rich kids go to college and the poor kids fight.
High rollers crap out every time,
Rolling soldiers' bones like loaded dice.
War is the beast that makes every mother cry.
It's been that way since the git go.
It's been that way since the git go.
It's been that way since the git go.
Lord, it's always been that way.
The message is made all the more poignant by Shaver's slow-grooving, matter-of-fact delivery, set among a musical backdrop that's just plain spooky, with Spanish-inflected guitar accents slipping in between minor-key organ chords. There's no doubt it's another Shaver masterpiece, and this collection is worth buying just for this track.
As for the 20-song live portion of the album, which is presented in a double-disc cd/dvd format giving fans the chance to revel in Shaver's straight-out-of-Texas performance with or without visuals, the two new tracks are definite highlights. Others include the usual suspects, such as his signature "Georgia on a Fast Train," with its typically lively performance. "Honky Tonk Heroes," originally written for the Waylon Jennings album of the same name, is one of Shaver's more mellow hits, but features a blazing guitar break. The classic "Old Five and Dimers" is delivered with a particularly Kristofferson-like lackadaisical feel, all the more appropriate since Kris himself produced Shaver's first album, from which came the original version of the song. Perhaps his most purely glorious song, "Live Forever" is rendered in a particularly heartfelt fashion. When paired with the a capella "Star in My Heart," his tribute to his late son and guitarist Eddie, the redemptive themes of immortality through music are especially poignant. Simpler than the studio version, the live performance relies on a twangy acoustic guitar that comes to life in the break.
The best example of Billy Joe's humor—not to mention his bawdy side—is what he refers to as "the worst song [he] ever did write." "That's What She Said Last Night" is packed with more double entendres than an episode of Hee Haw. Similarly, "Black Rose" delivers its famous line, "Yeah the devil made me do it the first time. / The second time I done it on my own," with a sly, winking drawl that lets you know he enjoyed himself both iterations. The hard rocker "Hottest Thing in Town" is a none-too-subtle tribute to a local belle, told with a rowdy spirit and fiery guitars, the light faire of "Good Ole USA" pays tribute to what Shaver calls "the greatest place on Earth" to a beat that you almost can't help but dance to, while with "Try and Try Again" he plays a cross between a redemption-seeking sinner, a tent revival preacher, and a fiery-spirited motivational speaker. The lyrics aren't all that complex, but given his life story it's easy to believe that he's lived the mantra that the title suggests. He always delivers the song with a mix of spirit and sincerity, and this rendition is no different.
Showing his spiritual side, the classic "Old Chunk of Coal" bounds along with rollicking energy and a slick Texas beat. The closer is a religious powerhouse, "You Can't Beat Jesus Christ." All I'll say about that is that if all Christian rock kicked ass the way this song does, I'd actually listen to it every once in a while.
Shaver's stage presence is not based on a lot of theatrics. He just stands up there and sings, occassionally picking up his little guitar to do a little "chicken pickin'," but it's just awesome. Even though no recording can capture the magic of a live show, this collection offers a great sampling of many of his greatest songs.
The only facet of the collection that might be called a disappointment is typified by "Thunderbird." Don't get me wrong, it's a great song, but it's the best example of how you just can't capture the feel of a live show on a recording. In person, this song is absolutely orgasmic. From the moment Shaver kicks it off with a spoken verse rendition of the chorus and the thunderous bass line kicks in, it seems the whole Earth shakes, the heavens open up and a light shines down straight from above. I'm not kidding, it's that good. This version has all the elements, the throbbing beat, the clamorous drums, hotter'n hell guitar licks, and Shaver's spirited vocal delivery, but it just doesn't feel the same. To be fair, the dvd includes a lot more of the stage chatter that makes Billy Joe so endearing, but you just don't get the feeling of how cool it is to be in the man's presence. You just have to be there to get it.
But like I said at the top, you can't be at a great concert every night, and Live at Billy Bob's is a fair substitute. It's an absolute must-have for any Shaver devotee, and will serve as a good primer for not-so-enlightened friends. And as if new renditions of all the classics weren't enough, the two new songs are destined to become classics in their own right. I can't wait for Billy Joe Shaver to come back to town, but until he does this album will do a great job of tiding me over.
Buy Live at Billy Bob's Texas on Amazon!

| mp3 | cd |
| --- | --- |
| | |