---

---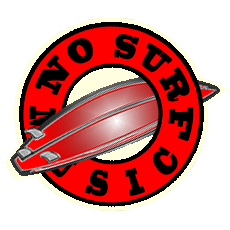 Artist:
Alice Wallace
Based In:
Fullerton, California
Website:
Album:
Sweet Madness
Release Date:
November 9, 2011
Label:
Independently released
Genres:
Americana, country, folk, alt.country, blues, R&B, indie rock
Related Articles:
---
Alice Wallace combines a powerful, gorgeous voice with a knack for writing plain-spoken, personal lyrics to create a stunning debut collection. She's also pretty good at throwing the camera a sultry look. Photo by Oceano Ransford.
January 2012 Featured Review
Alice Wallace: Sweet Madness
by Jason D. 'Diesel' Hamad
When Southern California singer-songwriter Alice Wallace first sent us a review request I have to admit I was a bit bemused. While I'm never one to stand on ceremony, I couldn't help but note that it was the first time I'd ever seen such a note that included a little smiley face emoticon, and I just hoped she had something to back up that bit of cheekiness as I clicked on the link to her website.
What I found there was a video of a live performance featuring three songs. The first was an original, "Long Road." Nothing wrong with that. Then came a cover of Adele's "Rolling in the Deep." Now, one would think that my pop-hating, surly ass would auto-hate Adele, but I actually dig her. I'm just surprised to see such a talented soul singer accepted into the ranks of the trash that passes for top-40 music. But every cover I've ever heard of this song (besides Billy Bragg's incredibly amusing rendition) has made me want to puke because the singer just didn't have the voice to pull it off. Alice not only had the chops, but the spirit, and I had to crack a smile as she started fist-pounding her acoustic guitar, voice cracking beautifully under its own power. Then she played what I have since learned is one of her iconic numbers, "A Little Yodel," and I was damn well floored. How can you not love a musician who yodels like an Alpine shepherdess with flush cheeks and a bellyful of brandy?
I shot an email back requesting a copy of Alice's upcoming debut, Sweet Madness. In the meantime, I happened to find myself wasting a perfectly good Friday night writing html and CSS code (you're welcome IE users), but managed to salvage it by tuning into the live webcast of her CD release show from Kulak's Woodshed in North Hollywood. I was impressed not only by her writing and musicianship, but also the ebullient personality she displayed onstage. I was looking forward to that bubble-wrap package even more, but I was struck by a painful realization: this was not going to be an easy album to review because there's no way it was going to fit neatly into any one little niche.
In a solitary moment, Alice props herself up against a piano and picks out a song, possibly recounting the love/hate/love ride she's experienced throughout her musical career. Photo by Oceano Ransford.
You see, Alice Wallace is a complex woman (as all true artists are… complex that is, not necessarily women). This has since been confirmed via an epic string of emails of the type in which only I seem to get involved, wherein although we've never met, the two of us basically spent several straight days punching each other in the face with various stone-cold realities that left us both somewhat sleepless and pondering our places in the universe. The way that this plays out musically is that Alice has been influenced by pretty much every snippet of music she's ever heard, and at least 42 of these styles are on display via Sweet Madness. What ties all of it together is that at heart they are folk songs, plainly describing the lives of real people, most specifically Alice herself. And while the tales are straightforward ("the lyrics are about as non-metaphorical as you get," as she puts it), they are also deeply personal and often gorgeous in their simplicity.
Alice grew up in Florida, where she picked up the guitar at 16 and almost immediately began to write her own songs. She kept it up through college, grabbing any gig she could even after she graduated and got herself a straight job. Several years ago, looking for a change, she relocated to the Los Angeles area, and since then, she's been pulling off the dual lifestyle, 9 to 5 in the office, 5 till collapse making music. But lately, the music has been pulling ever harder on her, and finally she decided she'd better fish or cut bait. "I think the main reason that I chose now to finally pursue my love of music is that I realized the reason I wasn't doing it before was because I was afraid," she says. "Afraid of not making the cut. Of 'failing.' But I can't keep living my life only halfway just because I'm scared of the unknown. And it took me until now to fully realize all this."
If the talent Wallace displays on Sweet Madness is any indication, her decision to commit herself fully will be paying dividends for a long time to come.
The leadoff track, "Always," is done in a pretty straightforward country style, with a twangy intro that—except for its fullness—wouldn't be out of place in a Jimmie Rodgers classic. A walking standup bass and Alice's strummed acoustic guitar make up the body, while an electric guitar slips in periodically for accents. The style reminds me of Kasey Chambers in her earlier years, although Alice's voice is far richer and less "precious" than Kasey's. The comparison is also apt because of the subject matter—focusing on the tentative opening of a nascent romance—which highlights the narrator's vulnerability in a way few but Chambers do as adeptly:
You tell me your secrets,
But I don't tell you mine.
You want to know me
But I don't want to cry.
When it's just us two
Alone in the dark
Your fingers in my hair
Are reaching for my heart.
How do you let someone inside
After spending so long wishing so much to hide,
And it's all you can do
To keep from running away?
This is a standout track. Although the lyrics are simple, they cut deep and the emotion in Alice's voice as she sings is obviously genuine. The tune is catchy and upbeat without being overly poppy. If I had anything to say about it, this is exactly what all the kids would be listening to.
The title track, "Sweet Madness," is far closer to that 90's folk/alternative rock blend popularized by artists such as Natalie Merchant and Jewel. The subject matter is certainly not sunny, and the pictures Wallace paints are full of shadowy paranoia:
It's night,
And suddenly, I am alone
Surrounded by people,
Their faces obscured and unknown.
Light makes the dark spots harder to see.
I turn around and stare right back at me.
A merry-go-round that won't stop…
Won't somebody please tell them I'd like to get off? Of this
Sweet madness ride.
Oh, I promise this time I will try
To fight all these demons that bite at my side.
The track is primarily a vehicle for Alice to show off the range of her voice, as she skip-jumps from one register to another in a single breath or closes the song with a wistful moan. The instrumental work is subservient to this, mostly her plucked guitar with a fuller sound added for effect. It is played in a 6/8 time that creates a strange, circular feeling, like each passing bar is another spin of the wheel, another pass from light to dark and back again.
Wallace says the phrase "Sweet Madness" is an apt metaphor for "the glorious yet painful experience that has been my music career." With all of that dark imagery, it's almost hard to fathom, but then again, it really isn't. Like I said, she's a complex woman, and this song succinctly captures the tension between wanting to bottle herself up and yet at the same time struggling to express herself through her music. It also encompasses more than a little bit of the hard slog of actually being a working musician. "There have been times I have hated music for the business that it is," she says. "It can wear on you after you've played one too many shows in a dive bar for an audience of five people. But I always came back to it. As mad as it was."
"Tell Me Something" turns up the funk in a big way, with giant, ringing organ chords dancing around Wallace's booming voice. Here, she reminds me of no one so much as No Surf Friend Kelley McRae. In fact, if this song is any evidence, I'm pretty sure Kel and Alice shared a cross-Gulf dream of growing up to be Aretha Franklin one day (but then again, don't all skinny white girls?). Drum licks that build to a peak and suddenly stop and a too-hot-to-touch guitar break add to the effect.
"Baby I Do" starts out with Wallace's naked voice backed only by a muted high hat. As she moves into the second half of the first verse, the bass walks her down into a full-band sound heavily influenced by jazz but with more than a little bit of R&B in the mix. The song has a fabulous swinging beat with great little key and guitar accents. Alice's voice is rich and gorgeous, but at this point I should just stop saying that and let it be taken for granted. The girl can belt with the best of 'em.
Is it too much to ask for a Todd Snider cover every once in a while? When I first saw "That Was Me" on the track listing, that's what I was hoping for. But no, it's an original, and a damn good one. Alt.country to the core, this one reminds me of another group of No Surf Friends, The Hello Strangers. In fact, the intro to this song sounds a lot like an uptempo, slightly dyslexic version of the opening to "Oh He'll Drown." If it were a Strangers' song, however, someone would end up dead, whereas Alice goes for a less melodramatic breakup theme:
Wallace may look pure and innocent, but she's not afraid to explore some dark motifs, most notably in her song "Your Score." Photo by Oceano Ransford.
But it's not easy when you lose yourself
In someone else and then one day you're
Told that's it, and you admit
You've forgotten how to hold your own.
And people try to comfort you,
And people try to help you through
And sure you come to hear me sing,
But do you really hear what I'm saying?
Oh, now I have to look out for me
'Cause I'm tired of being attached, and feeling like I need
A man to tell me how and when to breathe.
Oh, no, that was me.
Oh, not now. That was me.
There is distinct hint of OC native Gwen Stefani evident in her voice during several sections of this song, suggesting that concurrent with her high school Jewel phase, Wallace probably spun more than her share of Tragic Kingdom.
"Your Score," is what Alice would nervously (and adorably) refer to from stage as one of her "bad songs," by which she actually means dark. It features the album's most enigmatic lyrics, as well as its moodiest music, marked by a slowly descending bass line that gives it a distinct sense of foreboding. Ask Alice what it's about and you'll get an even more cryptic response. "I think that's one song I'm going to let listeners discover for themselves," she says, "a little mystery for them. I have a definite tendency toward writing rather literal lyrics, and this song is no different."
Well, in one respect she's right, as anyone who's ever experienced David Crosby's increasing paranoia can clearly understand the plot. It's when she gets to the chorus—and her emotional reaction to the lights in her mirror and the ensuing complications—that things start to get complex:
Tell me where is that angel,
That angel I'm looking for?
Will I find a yellow brick road
'Neath this cold, concrete floor?
I've never had much use for praying
But I'm praying they'll open that door.
Oh, your score.
It's that last line that really shows the brightest sheen of brilliance, Wallace's way of throwing up her hands and saying, "Ok, you won. This time." As she goes on to describe the crescendo of unpleasantness, the lyrics get harsher and harsher until finally a little bit of light is let in at the end. More than the other tracks, "Your Score" really paints a lyrical picture, and one well worth exploring. Hell, most bad nights have the potential to make for a good song.
"Strange Town" is an apt way to describe the City of Angels, and Alice is dead on with her depiction of its "shiny plastic" inhabitants. That's the overarching character of the city: The people, the buildings, the culture, they're all as fake as Ben Affleck trying to imitate a genuine Beantown accent. But in this uptempo, catchy little song, Alice looks on the brightest possible side of her cross-country move:
Look out my window,
Step outside, and the
Salty air hits my face and I smile.
It's kinda like home, 'cept on the left, not the right.
This song is catchy as hell and a lot of fun, with the vocals brightly bouncing around a high-hat-heavy beat and a dancing guitar line. While I'll never understand my friends who have moved out there over the years, with Alice's infectious anthem stuck in my head, there's at least the slight hope that I'll change my perspective. Nah, probably not.
Wallace tones it down for the next track, "A Thought," something of a mix of Jewel and Cleveland's poet laureate Michael Stanley in his latter-day "grownup love song" phase. This is the only track on the album with which I take any real umbrage. Wallace is going for a philosophical, inspirational tone, but the music just makes it sound sappy, like something that might find its way into a Disney movie (What was the one about the immigrant mice? It would be perfect for that.). We're not talking Celine Dion bad here, more like Alison Krauss when she's in that extra schmaltzy mood. But you can have a listen and decide for yourself. Maybe you're in a schmaltzy mood, too.
And then there's the yodeling. For those who don't know, yodeling originated among Alpine shepherds, and it involves singing an extended note while rapidly vacillating between low and high pitches. The first written reference dates back to 1545, and the English word comes from jodeln, which—in classic German practicality—means "to utter the syllable jo." The style worked its way into Appalachian culture via German immigrants, and when modern country music was created at the Bristol Sessions, the first song recorded by Jimmie Rodgers was a yodel, "Sleep, Baby, Sleep." The success of his "Blue Yodel #1 (T For Texas)" along with singing cowboys like Roy Rodgers and Gene Autry helped popularize the style across America. The craze dried up around mid-century, however, and yodeling has been virtually absent from country music ever since.
"I came across a recording of Jewel yodeling when I was in college," Wallace says. "She was my main influence back then, and I pretty much wanted to do anything she did."
The last track on the album, "A Little Yodel" mixes equal parts spirited employment of the technique and a comic sotto voce explanation of her introduction to it:
I've said enough about Alice already. Now I just have to point out one thing. Her EYES match her BOOT HEELS. Now that's coordination. How can you resist buying an album from a girl with that much style? Photo by Oceano Ransford.
Well I sang that song so many times it was kind of absurd,
But I had to glue those sounds into my head.
Well I'm sure I drove my friends insane with my incessant practicing
As I sang these words over and again…
Well, once I got the basics down, the "los," the "las," the "lees,"
Well, everything just fell right into place.
My voice figured out what to do, skipped through the notes with ease
As my fingers on the strings would keep the pace.
Ok, it's not the deepest song you've ever heard, but it's intensely entertaining and a great example of the wit and vigor that make Alice's music a delight. It's a great closing number, live or in studio. "I have ended probably 95% of my shows with that song since college," Wallace says. "That's a lot of yodel. But people still seem to get a kick out of it, so I keep doing it!"
With Sweet Madness, Alice Wallace displays an immense amount of talent, most notably in the quality of her voice, which is gilded lightning. Her lyrics may be relatively simple, but they are powerfully emotional and deeply personal, while her music is well crafted and often spot-on to the mood she's looking to create. It's not a perfect album, but for a first effort it is stunning, far better than many notable artists produce at the height of their careers. My only worry is that her influences are so broad that it's hard to pin her into any one category, possibly making her hard to market. Nevertheless, her music has a rare quality of being both intrinsically high in quality and accessible enough to have hit potential. Anyone who listens to Alice Wallace now can't help but expect even greater achievements in the future, and you'd be well served to get in on the ground floor by picking up a copy of Sweet Madness today.
---
---