---

---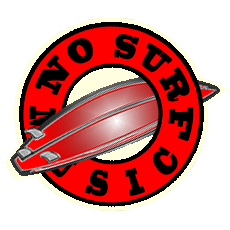 Artist:
Kelley McRae
Based In:
Brooklyn, New York/VW camper van
Website:
Album:
Brighter Than the Blues
Release Date:
September 15, 2012
Label:
Independently released
Previous Releases:
Never Be (2006), Highrises in Brooklyn (2008)
Genres:
Americana, folk, urban folk, folk rock, blues
Related Articles:
---
Kelley McRae: Brighter Than the Blues
by Jason D. 'Diesel' Hamad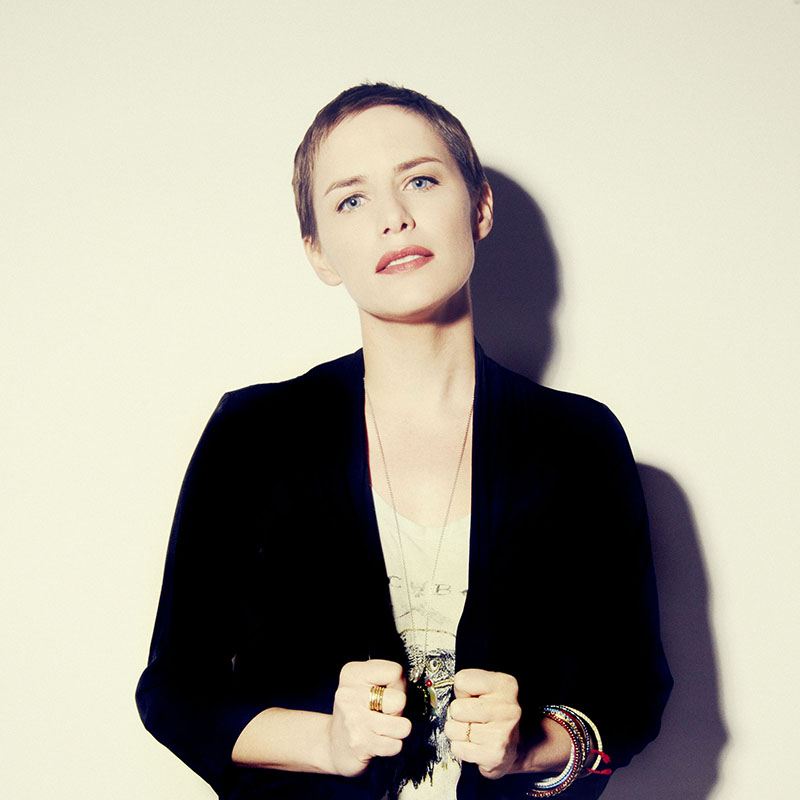 Kelley McRae, who has for years subsisted as a dark poetess of brilliant clarity, shows a more hopeful side in Brighter Than the Blues. She still looks like she's got a bit of attitude, though, right? Photo by Shervin Lainez.
When people ask who my favorite songwriters are and the first name I give is "Kelley McRae," the next question is almost assured: "Who's that?" Yes, Kelley is not nearly as well known as Bob Dylan, Kris Kristofferson, Townes Van Zandt or Lucinda Williams, but every time the Mississippian-turned-Brooklynite-turned-vagabond puts pen to paper she proves that she is at home in such lofty company. Her songs are crafted with intricate attention and the kind of deep personal reflection that few people achieve in a lifetime and fewer songwriters are able to make manifest in their words. What's more, her talents are not limited to those of a wordsmith or musical arranger, but she is blessed with a voice perfectly suited to bring her creations to life. The release of her third album, Brighter Than the Blues, showcases all of these talents and demonstrates once again that Kelley McRae is among the best singer-songwriters in America today.
McRae's previous albums, 2006's Never Be and 2008's Highrises in Brooklyn, were draped in a pall of melancholy. One gets the feeling that for a long time Kelley just never felt quite right with her place in the world. Many of her songs examined these emotions in an attempt to create something redemptive out of the pain. Early glimpses of brilliance like Never Be's "Time," "Johnny Cash," and "What Ya Get Is What Ya See" focused in turn on the inevitability of loss, the inability to find a storybook love, and the feelings of inadequacy of a tomboy growing up in the shadow of the beauty myth. Highrises was colored by the recent conclusion of a devastating relationship, and its signature song, "Sparrow," was packed with hard-biting lyrics that paint the picture of a woman completely at a loss, isolated, self-loathing, and with nowhere to turn. But at some point Kelley began to make a turn of her own.
"I think I just reached a place in my life in New York City where both musically and personally I was tired of drawing from the same well of loneliness and all that comes with that," she says. "So I just made a lot of decisions and worked to try to change some things so I wouldn't have to keep drawing from that well, which was starting to feel a little dry." She met the man who would become both her husband and musical partner, Matt Castelein, and together they decided to literally go for broke, selling everything they owned, giving up their jobs and apartment, and beginning a never ending tour in a VW camper van, playing clubs and living rooms all across the county.
"I joke that my first two albums are chronicles of my terrible relationship decisions," says McRae, "so it's nice to have met someone who was willing to go on this musical adventure with me… But even before I met Matt, I had sort of made the decision that even though I think I'm always going to feel like the outsider to a certain extent… I mean, I'm living in a frikkin' van, for God's sake… you know, I'm always drawn to the edge of things artistically and with people… but I think that I just feel really good about that place. I'm not fighting that place as much anymore. There's a certain ownership of what that life can be and what that life can look like and finding a healthier way for me of doing that. It's feeling more comfortable in my own skin that comes through in the music."
And it certainly does. Brighter Than the Blues—which was completed in completely DIY fashion during a winter's tour break in a home/studio in Knoxville, Tennessee called the Castle—is steeped in references both to the couple's life on the road and lessons learned on the way.
"If you just have your ears open and your eyes open the songs sort of come out of that journey," McRae says.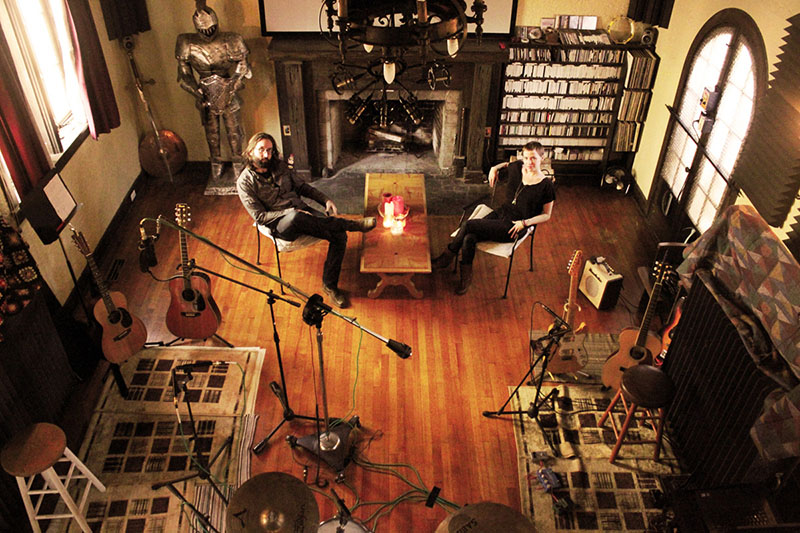 Kelley and hirsute husband Matt Castelein in the great room of the Castle, which served as both home and studio during a rare break from their tour schedule.
At the same time, the road shaped the record in the respect that the pair got to play many of the songs live before they stepped into the studio. "I think the story of the making of that record for me was about us starting to figure out how to really make music together," says Castelein, who not only played most of the instrumentation and provided vocals but acted as producer, as well. "As far as the music goes, it gave us a chance to figure out how we wanted to represent the songs as a stripped-down duo, and after doing all of these shows together as an acoustic duo, it was very important to us to make something that we could sell after that type of show that is an accurate representation of what you just heard."
"I wanted to be able to get off the stage and hand somebody an album and have them put it in their car on the way home and be like, 'Yes, that is the person I just heard. That's the show I just adored. I'm glad I bought this album,'" Kelley agrees.
The opening track and title song is a perfect encapsulation of all of these themes, McRae's personal and artistic transformation, and the couple's efforts to meld their musical talents together. Driven by a percussive flighted heartbeat, it sketches pictures of their life on the road and contrasts the vastness of their experience with the constriction of a previous life in the city:
In New Orleans we ate like kings
After driving over Lake Pontchartrain,
Still reeling from the Mississippi coastline.
And there were miles and miles and miles of green,
A tonic for my soul to see,
Southern live oak and Georgia pine.
Transitioning into the chorus, the music blossoms into brightly picked notes as Kelley's voice unfurls into its full, soaring beauty:
A window opened up in time where I could see so clearly
How bright your light shines, a light I hold so dearly,
A light I can see now, whenever I choose,
A light that shines so much brighter than the blues.
After a guitar break that seems torn from a country blues classic, the song closes with Kelley and Matt harmonizing the repeated line "This one life, this one beautiful life," as if to shine that light on everything she feels both about him and, now, herself.
"It is about Matt, obviously," McRae says, "but that wasn't even the initial impulse, honestly. In some ways it's just about freedom. It's about finding the light in your life and your world that can give you a greater freedom. For me, the brightest light of all for such a long time was loneliness, and that was actually a pretty amazing place to be in a lot of ways… And so to find something that shines brighter than the blues is kind of a profound thing for somebody like me… I was always somebody who hoped for that but didn't necessarily believe that it could be. And now I do."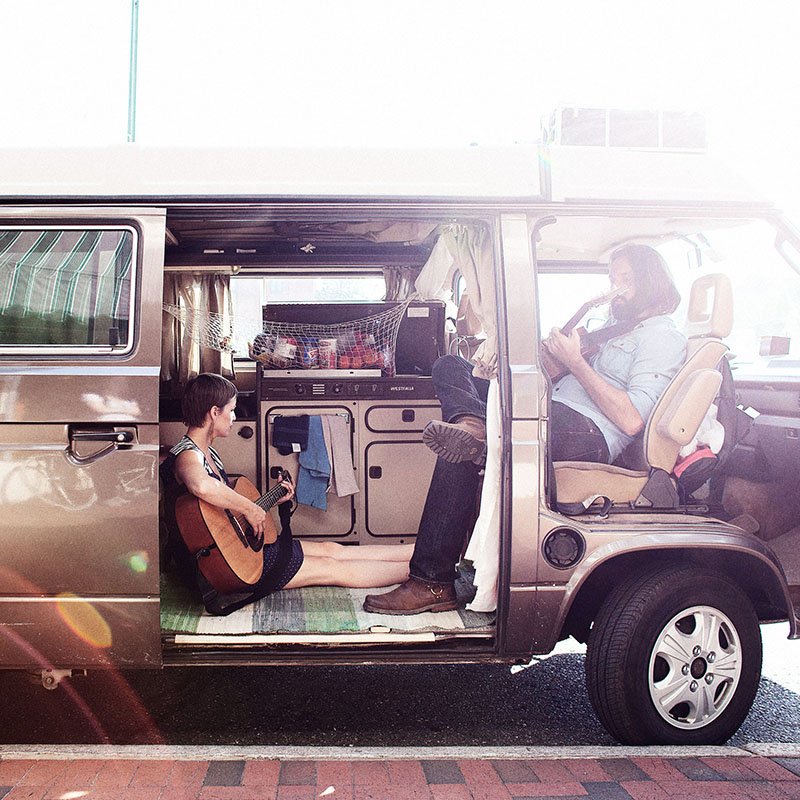 Kelley and Matt relax in Proč Ne, the Volkswagen camper van that has been home base for their travels for almost two years. The mileage count is now more like 45,000. Photo by DuckDuck Collective.
Similarly, "25,000 Miles" captures the exact reasons that Kelley and Matt are personal heroes of mine, the fact that more than any other musicians I know they've gone all-in for their art, completely committed to taking whatever hardships they meet and finding whatever joy they can from it:
25,000 miles since we left home.
You know that we're worn down, worn down to the bone.
And it's many miles still 'til we get to sleep.
Through the kindness of strangers we always seem to eat.
And we don't spend no money
'Cause we got no money to spend.
And we try hard not to break
'Cause there's always room to bend.
And you are my good friend.
"That song was written in San Francisco," McRae says. "We had just reached 25,000 miles in the van and we had been on tour at that point for like 7 months and had spent the three weeks leading up to that just working our asses off, so there's both the exhaustion of the road in that song and the joys of it as well. I was in a place where I was just really grateful for all of it. We had already been on the road longer than I thought we would be able to pull off and I just felt a lot of gratitude for living that sort of dream and being able to play music all the time."
Aside from the redemptive qualities of the pair making their way toward the horizon and Kelley finally getting to see her California sky, the song, simple yet one of the fullest on the album, is just plain beautiful. Kelley's lavish voice is bolstered by Matt's on the chorus, while the bright rhythmic strums and the minimalist bass and drum lines all tie together around the engaging lead guitar.
When I interviewed her for the first Burning River Fireside Chat, I asked Kelley if she ever thought about writing an answer song to "Sparrow" from her new perspective in life, but the reserved, slide guitar dominated "Ain't Got Much Time" seems instead like an unintended answer to the opening track from her first album, "Time." Aside from the similarity in titles, they both take pains to outline some of life's inescapable hardships. But while "Time" seeks an outside force to provide redemption, the latter-day Kelley McRae finds it in the simple joys of her own life:
So all I want from this life,
Spend my time with you.
And all I want from this life,
Sing a song that's true.
Ain't got much time.
That's all I wanna do.
Kelley, however, doesn't see the transition or the distinction.
"The idea of both God and yourself, to me… they're not opposed," she says. "I don't think to say, 'Lord, help us feel our way to grace,' is opposed or different than saying, 'Ain't got much time; these are the things I wanna do.' I think that we have a responsibility to take what is good and true in our own lives and I also think that we ask God for the grace to help us seek those things and then we will, so it's all sort of in the same mindset for me… To me those aren't separate things. God is within and God is someone to also call to."
Theological debates aside, it's just a damn fine song.
They say to save the best for last, and that's certainly apt for "Carefully," the album's closing track, but it's also a natural conclusion to this album's journey. Written in studio, it was inspired by a New York Times article about a young man abandoned by his parents in the city who made it into college despite being homeless.
"This story just fucking breaks your heart, right?" McRae says. "And then you hear this guy talking and he is so wise and so full of joy… And it's profound… because you realize the situation he's still in, essentially, and yet this guy's able to see beyond all that, not have any bitterness and to say, 'I see a lot of beauty. I see a lot of hope in the world.' And it kind of floored me."
At the same time, there's a lot of Kelley herself in the song, which highlights that her real journey may be the effort to appreciate the small wonders that she encounters.
Kelley looks like someone who's been through a lot here, and like the boy in her story she's still going through it. But she's learning more by the day how to appreciate the journey and the beauties she finds there, a theme that comes through in every note of this album. Photo by Shervin Lainez.
"I think the reason I reacted so much to this article is that I was trying to learn what he had already learned and so many of the songs on this album are that process of trying to learn that very thing," she agrees. And while her press kit includes a bio, I think she would be well served simply to print the lyrics to this song instead. It encapsulates her life far better than any recitation of mere facts ever could:
And you have been through hell and back again
But you're standing in the sunlight now, my friend.
Yes, I can I hear your voice saying, 'Look around,
Oh, look carefully at what you've found.'
Just as "Brighter Than the Blues" sets the album's thematic tone of redemption through life and love, "Carefully" brings it all back home, striking hard at the notion that life can be a beautiful thing if you can find it in yourself to take its simple pleasures to heart and take the journey for what it is. With the couple's vocal harmonies set among bright, simple guitar strums, it's also a joy to listen to, a sure boost for even the rainiest of days.
This album is not entirely without lachrymosity, however, and two tracks, "Alone" and "Line in the Sand" seem almost like throwbacks to Kelley's bad old days. When I mentioned this to her, she shrieked, "You just named the two songs that I'd been writing for seven years but could never finish!" Either one could have fit into the dark corners of Highrises in Brooklyn—and in fact a version of the former was recorded for those sessions—but they still seem at home on this album even with its sunnier themes.
"I think that life is so fucking complicated," McRae notes, "and it's not always happy… even if that's the overriding theme of an album or a book or whatever. There are other parts of me as a person and as a songwriter that are still very much drawn to the ideas" in these songs.
"Alone," is a broken love song. Amid the perfectly picked rising and falling lines of Matt's guitar, Kelley's emotion-soaked voice pleads with a lover so busy fighting himself that he can't fight for her:
You want redemption but you don't like blood.
You wanna get dirty, but you don't like mud.
You gave up walking for the water tread.
When did you join, when'd you join the walking dead?
What war are you fighting where the spirit meets the bone?
It leaves you all, it leaves you all alone.
What war are you fighting?
With particularly well-joined vocal harmonies used for emphasis, this song leaves one with the feeling that Kelley has seen her share of both blood and mud on her way through such lonely shadows as she portrays here.
Lyrically just as dark, in both musical and vocal style "A Line in the Sand" is perhaps most reminiscent of Jewel, with McRae's voice vacillating between soft poignancy and soaring emotionalism, held together by bluesy guitar licks. It's a reflection on an unforgotten failure, a rumination on a past life:
We were young then; now we're older.
Lessons come on winter's shoulders.
'Cause I can see from where I stand
I traded love for a line in the sand.
In my dreams it never ended,
Staring at a cigarette burn in the carpet.
In my dreams I never heard your voice crack.
I never said all those words that can't be taken back.
"I think that's another theme in the album as well as this light and hope," McRae says, "trying to make things right, or if you can't, living with that."
"Keeper of the Light," was written on California's Lost Coast and would easily be at home in the discography of one of McRae's key influences, Gillian Welch. With a light blues feel it is filled with impressionistic imagery that leaves the listener with the unsettling feeling of being lost on stormy seas even as it pays tribute to those who provide us with guidance. It almost feels more like the ghost of a song than a song itself.
For pure beauty, "When the Evening Comes" is hard to match, with Kelley's throaty, stirring vocals woven through with Matt's soulful guitar work. It's a love song with the woman playing the role of haven, something most of us need one time or another.
The skies may still sometimes be cloudy for Kelley, but Brighter Than the Blues shows that she's not only found the best of all possible places, but that there will be something beautiful on the horizon for a long time to come. Photo by DuckDuck Collective.
With lullaby-sweet music, "Oh Strange Heart" has a surrealistic and spooky feel that lulls the listener even as it upsets something deep inside with questions about our inability to find contentment.
"Let the Light In" continues Kelley's tradition of gospel-influenced songs, with lyrics adapted from traditional prayers. Although the grandiose guitar, nestled among ringing piano chords, is certainly a musical highlight to the album, it's her gorgeous vocals that are the star here, and they would certainly be enough to inspire any congregation.
The only song with lyrics not penned by McRae is "In Your Loving Arms," a collaboration with Lizzie J. Taylor. The two met at a songwriting workshop in Costa Rica, and it's easy to see why they were drawn together as there's barely a seam between their writing styles, especially with Kelley giving such a heartfelt performance.
I have often wondered if Kelley would fare better than her influence Lucinda Williams having similarly found a better place in the world and bringing that to life through her music. Brighter Than the Blues proves she has. Kelley may have spent most of her life drawing from that well of darkness, but this album shows that she shines just as radiantly when bathed in the light she's now found. I'm not sure any single track reaches the brilliance of some of her earlier songs, but several are damn close. It's certainly her most consistent and stylistically coherent album, finally showing her developing a musical form to which she is uniquely suited. If you're looking for another great songwriter to add to your library, Kelley McRae's Brighter Than the Blues is the perfect place to find one.
Buy Brighter Than the Blues on Amazon!

| mp3 | cd |
| --- | --- |
| | |