---

---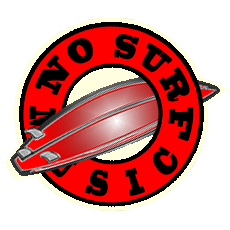 Artist:
Kasey Chambers
Based In:
Copacobana, New South Wales, Australia
Website:
Album:
Storybook
Release Date:
July 30, 2012
Label:
Sugar Hill
Previous Releases:
The Captain (1999), Barricades & Brickwalls (2001), Wayward Angel (2004), Carnival (2006), Rattlin' Bones (2008, w/ Shane Nicholson), Little Bird (2011)
Genres:
Australian-Americana (?), country, alt.country
Related Articles:
---
Kasey Chambers: Storybook
by Jason D. 'Diesel' Hamad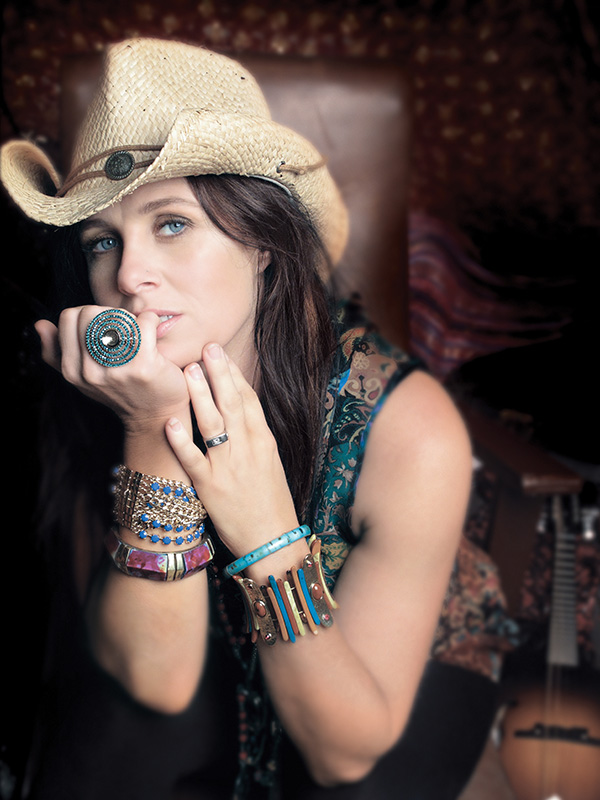 Kasey's team seems to have neglected to release any new publicity photos for this album--at least in this country--but nevermind. This one from last year's Little Bird release is probably the most beautiful ever taken of her. It seems appropriate to reuse a photo for a cover album, right? Photo by Pierre Baroni.
Many music historians would tell you that jazz and blues are the only truly American forms of popular music. And while it's true that the American folk genre was derived from its English cousin, rock 'n roll was built upon the blues, and country developed from the older ancestral traditions of rural residents, it's undeniable that even if these forms aren't 100% native, they developed a particular American strain that has become the beacon on a hill influencing the tastes and styles of much of the rest of the world. This, of course, is entirely appropriate. We are a country of immigrants, our strength found in our ability to incorporate the best from all of the cultures of which we are comprised and amalgamate it into something greater than the sum of its parts. Then we use our giant corporate media structures to make sure that we become the predominant influence on the rest of the world. As James McMurtry said, God bless America.
In music, this produces a particularly interesting phenomenon, the re-importation of music that was originally developed here and then exported to foreign shores, a phenomenon as common today as it was during the British Invasion. Kasey Chambers, an Australian who has mastered the originally American style of alt.country is taking this entire re-importation thing a step farther with Storybook, a collection of covers from artists who have influenced her career and her own songwriting, most of whom are themselves American in origin.
Anyone who knows me or regularly reads this website knows that Kasey Chambers is one of my favorite musicians. Her talents are undeniable and her music unique and powerful. If I could only recommend one artist for everyone on Earth to discover, Kasey would definitely be near the top of the list year after year. But let me say this: Storybook is what it is. It's a cover album, not a new collection of Kasey Chambers songs (that will have to wait for the October release of Wreck & Ruin with husband Shane Nicholson). I'm always a fan of covers, especially when they add a new perspective to the originals, but because of its very nature I can't say that this album breaks any new ground. Still, it does justice to Chambers' sometimes-eclectic influences and adds an additional layer of understanding for her fans.
The album starts out right with Lucinda Williams' "Happy Woman Blues," a song released just at the beginning of Lucinda's long slide from relatively carefree folky to embittered blueswoman and therefore stands astride her entire career. Despite the fact that it was the title track to Williams' second album, even many of her most devoted fans have forgotten it in light of her later masterworks, and so it's great to hear Chambers highlight such a pivotal song. Kasey's version is a bit more rollicking than Lucinda's original, with vocals that surprisingly surpass even the famed power of Williams' still-underdeveloped growl, a sweet sliding guitar, heavy drumbeat, and a harmonica so hard-blown that it's possible that every molecule of oxygen was sucked out of the studio by the time the track was put to bed.
Country rock icon Gram Parsons is next to receive the Chambers treatment via "Return of the Grievous Angel," which featured lyrics by Boston poet Thomas Brown. Kasey certainly captures the lovelorn vagabond themes of the song, with the same type of heartbreaking, barren feel. Despite their differing accents, Chambers and Nicholson sound surprisingly like their predecessors Parsons and Emmylou Harris, but the most interesting aspect may be the gender switch, with the female taking the lead here. The more prominent fiddle part is also a welcome improvement.
Harris is again given at least indirect tribute in "If I Needed You," which was made famous via her duet with Don Williams, despite the fact that the version by author and master songwriter Townes Van Zandt is far superior. Chambers' take, being a duet with Jimmy Barnes, is much closer to the Emmylou incarnation. Kasey's voice has a great expressive range, capable of conveying everything from intense vulnerability to hyper-brashness, but she seems to have struck the wrong tone with this particular song, stretching too far for vocal power on a song that demands an intricate, almost precious touch. It's passable, but I feel like she could have done it far greater justice.
For Suzanne Vega's child abuse anthem "Luka," Chambers strips away the 80's synth-pop, replacing it with more traditional instrumentation including a prominent, bouncing bass, but keeps the airy musical feel meant to contrast with the dark tone of the lyrics.
Turning to a relatively obscure cut from Steve Earle's groundbreaking Copperhead Road album, Kasey then produces a delicate version of "Nothing But a Child," a retold magi story. Now, I don't begrudge either Mr. Earle or Ms. Chambers their occasional religious musical dalliances (and fully support them in cases like "Jerusalem" or "Sign on the Door"), but off the top of my head I can probably list almost a hundred of his songs I'd rather hear Kasey cover. Still, it's pretty enough for what it is.
Turning on a dime from mellow to rollicking and from one lyrical great to another, Chambers then blasts through John Prine's "Leave the Lights On." This one would be worth it just to hear Kasey use the term "motherhumper," but she does a great job matching Prine's goofy, exuberant style, punctuating her lightning-fast vocals with some great guitar licks. Strangely, she cuts off the last section of this "long song," leaving it more than a minute shorter than the original. Also, I never have a problem with gender bending vocalists, but I'm positive that if Kasey and Will Shakespeare went on a date, no one would suspect either of them of homosexuality. Latent anachronistic tendencies, perhaps.
No respectable collection of country covers could be without at least one cut by the Great Hank Williams, and a duet version of "I'm So Lonesome I Could Cry" with Paul Kelly fills the part nicely, Kasey's voice squeezing out every pitiable ounce of forlorn feeling she can muster.
Far lesser known than many of the others given tribute on this album, Matthew Ryan is nevertheless represented via "Guilty" from his 1997 album Mayday. Ryan may not be as legendary as Williams or Earle, but he is a peer as a lyricist so it's good to see Chambers give him his due. She can't exactly match his emotional growl, but translates it well with her own dark, if higher-pitched expressions. It's obvious Chambers feels some affinity for Mr. Ryan having previously covered "Dam," and of all the tracks on the collection, this one probably sounds the most like an actual Kasey Chambers song.
One track that surpasses the original is Gillian Welch's folk-gospel number "Orphan Girl," which is raised to a new level thanks to earnest deliveries by both Kasey and Shane, taking the place of David Rawlings. Key are the intricate vocal harmonies, and while I'm not sure who sings the bass parts, he should get a medal, because it really fills things out and completes the feel.
I've never exactly been a Cyndi Lauper fan, but Kasey already had an Anglicized version of her "True Colours" recorded way back in 2003 (when it was the theme song for the Rugby World Cup, which I presume is a big deal in countries where that's considered a real sport) and it never made an album, so I guess she figured it might as well get tossed in here. Suffice it to say I enjoy Kasey's version far more, although that's not saying all that much. Amid all the greats represented here, Lauper just seems out of place.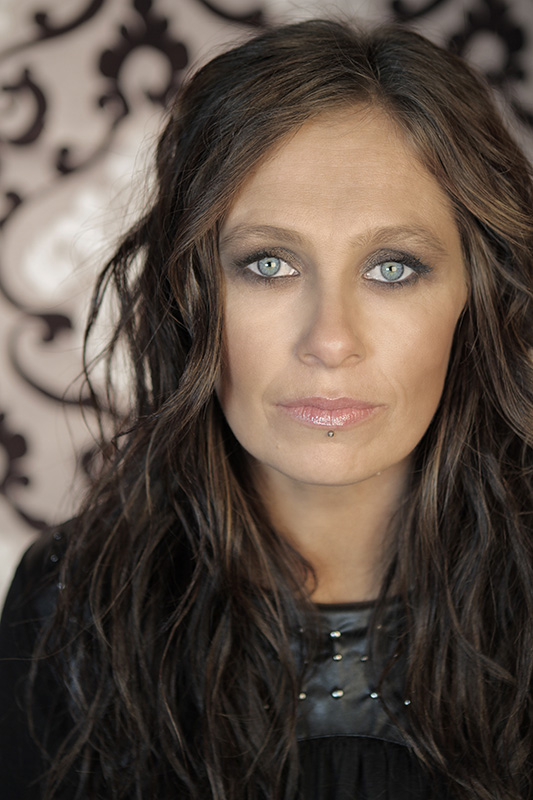 Yes, this photo was also orginally part of the Little Bird press package and then made its way onto the cover of this album. Ok, so they may not have expended too many resources on this release, but the music is what counts and there's more than enough highlights on this album to make it worth exploring.
One of a pair of non-Americans represented among the songwriters on this album is Canadian Fred Eaglesmith, whose "Water in the Fuel" presents a serious issue for me. In the mellow and acoustically driven trucker song, Chambers sings about getting off the turnpike to avoid the Ohio state inspection and heading up to Cleveland. The problem is I'm convinced Kasey never will come to Cleveland. Whenever she tours the States, she spends all of her time on the Left and Right Coasts, with maybe a brief stopover in Texas, completely ignoring the good people of the North Coast. Frankly, it's insult added to injury that she would sing about us, even literally in passing, but refuse to visit. Hell, if you're taking the turnpike, you can't help but drive right by my house. Stop by and we'll fire up the barbie, Kase.
Nanci Griffith's "I Wish It Would Rain," performed with Ashleigh Dallas, the young and talented fiddler who has recently been accompanying Chambers on tour, is another mellow cut predominated by the accentual disconnect of two Australian gals signing about Georgia pines and the waves off Galveston Bay. Then again, that's exactly what makes it so endearing.
The only fellow Australian to whom Chambers pays tribute is Paul Kelly, via "Everything's Turning to White," a reserved, sad story song that describes a fishing trip that begins to resemble the plot to "Stand By Me." Kasey, whose own music shows that she often has an emotional attachment to tragic stories, allows the sorrow to fairly drip from her voice, making it a particularly strong performance.
Turning on a powerful groove with a hint of funk, Chambers then moves to the title track from James McMurtry's 1989 debut Too Long in the Wasteland. Kasey's version is louder and harsher in sound, but she easily matches the foreboding, paranoiac feel of the original.
The closer is a live version of Patti Griffin's emotionally driven "Top of the World." Kasey apologizes at the start for not really knowing it, but then turns in a potent, if simple, performance that tests every ounce of strength she can squeeze from her voice.
Lacking any original material, it's impossible to say that Storybook is a "can't miss" album, but for Kasey Chambers fans it has the potential to be extremely informative. It's good to know that a songwriter I respect so much digs the same music I do, and seeing the way she takes these influences and makes the songs her own is a metaphor for her entire career. And although there are a few misses, with highlights like "Happy Woman Blues," "Return of the Grievous Angel," "Leave the Lights On," "Guilty," "Orphan Girl," and "Too Long in the Wasteland," it's more than an enjoyable listen. If you're one of those select American musicologists who call themselves a Kasey Chambers devotee, you'll be happy to hear her reinterpretations of songs you knew were in her heart all along.
Buy Storybook on Amazon!

| mp3 | cd |
| --- | --- |
| | |