---

---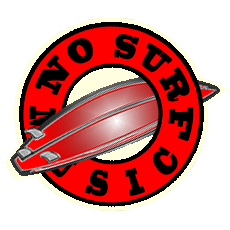 Artist:
Hayes Carll
Based In:
Austin, TX
Website:
Album:
KMAG YOYO (& Other American Stoies)
Release Date:
2/15/11
Label:
Lost Highway
Previous Releases:
Flowers and Liquor (2002), Little Rock (2005), Trouble in Mind (2008)
Genres:
Americana, country, alt.country
---
Hayes Carll: KMAG YOYO (& Other American Stories)
by Alan "Pender" Pendergrass
KMAG YOYO (& Other American Stories) is a piss poor name for an album, yet that's what Hayes Carll chose to title his latest release. If you don't already know what the seemingly jumbled collection of letters means, it's impossible to guess, and the vaguely folkish but otherwise useless subtitle doesn't help. Not that I didn't try to decipher it. I was thinking some West Coast radio station call letters, but then the YOYO part completely threw me. I wasted a good twenty minutes thinking about this (such is my nature), but I got nowhere.
And maybe it's just me, but a title like that is off-putting in a lot of ways. Even though I liked Carll's last album, Trouble in Mind, quite a bit, I had to work myself up to listen to this one. It's probably unfair, but I kept thinking a mysterious, inside-joke sounding title was probably going to yield pretentious, pseudo-intellectual lyrics that tend to piss me off. Consider the source—a singer-songwriter type strongly influenced by Bob Dylan, et al. It's quite possible I'm insane, but, as my dad would say, you can't hardly blame me. So the album sat around (electronically speaking) for about a week until I worked up the energy to listen to it. Now I'm glad I did. It's fun, entertaining, rocking in places, and decidedly unpretentious.
Hayes Carll is an alt.country artist based in Austin, Texas. Considering alt.country ranges from Neko Case to Unknown Hinson, I should probably be more specific. He's more rock than country, but no so much that he loses his accent. I dunno—less rocking than The Old 97's, but more rocking than Robert Earl Keen. Does that help?
He's good, is the point. He struggled in relative anonymity for a long time before finding some success with the previously mentioned Trouble in Mind a couple of years back. Now, the momentum really seems to be picking up, as KMAG YOYO is critically acclaimed, climbing the Americana charts, and nominated for several awards (AMA song of the year for the title track, artist of the year). He writes great lyrics (tremendously funny if not super deep) and catchy music—in a word, he's just fun.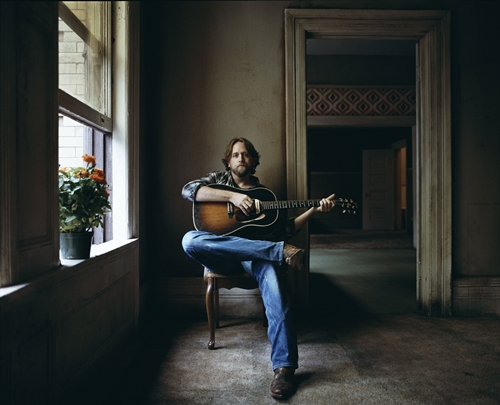 I'm confused. The house is completely empty except for one chair and a potted plant. Who comes around to water that thing? And why do musicians always get their picture taken in empty houses, anyway?
And on this record, the fun starts right from the beginning. "Stomp and Holler" is a fast-paced, rocking opener. It's yet another take on the tried-and-true country theme of "boy, it sucks being poor. Let's go get drunk to forget about it." While its lyrics don't necessarily stick in your head (with the notable exception of "I'm like James Brown, only white and taller / And all I wanna do is stomp and holler"), this one's really all about the music anyway.
"Hard Out Here" swings the pendulum back toward country (steel guitar and all) with yet another well-worn lyrical theme—the trials and tribulations of life as a musician. You can see how this could become a disaster of out-of-touch pretention, but it doesn't.
Boy, you ain't a poet,
Just a drunk with a pen,
Aw, I guess there must be something I'm missin'.
My momma told me I shoulda gone into easy listenin'
Tongue-in-cheek lines like that and a great sing-along chorus make this one another standout.
The title track is another highlight. Musically, it's sort of a "Subterranean Homesick Blues" thing. With no chorus and non-stop, rapid-fire verses, this one feels a lot like the Dylan classic, but with much more coherent lyrics. The song manages to tell a (strange, made-up) story of a soldier in Afghanistan without being whiny, political, or otherwise annoying. I figured this track would finally explain the meaning of "KMAG YOYO," but it definitely didn't. Fortunately, the Internet did—apparently, it's an Army acronym for "Kiss my ass guys. You're on your own." Vaguely makes sense in the context of the lyrics, but still a dumb album title if you ask me.
There are several more good songs here. "Another Like You" is a classic Johnny and June-style duet (performed with Bonnie Whitmore), which frankly rivals any of their classics on the strength of humorous lyrics alone. "The Lovin' Cup" is a breakup song buried underneath fast, fun music. One of the more honky-tonk songs on the album, it's a definite must-listen. "Grateful for Christmas" has disaster written all over the title, but it's maybe the best writing on the album. I'm a sucker for those songs that show rather than tell a story – this one is filled with family imagery that anyone who's had to sit through Christmas dinner with the in-laws can appreciate. If you've ever heard James McMurtry's "Holiday," it's a lot like that. And just as good.
Not every song is great, of course. "Chances Are" (unfortunately not a Johnny Mathis cover, as I was hoping) is sort of a plodding, sad sack love song. "The Letter," "Bye Bye Baby" and others are fine enough, but they didn't grab me. Still, there are more hits than misses here.
Overall, this is a solid record. A full six out of twelve tracks are somewhere between really good and great, and that kind of batting average is nothing to sneeze at. With his previous record stacking up just as well, I'd say Hayes Carll is on a roll. In fact, he has definitely jumped to the top of my North Coast Nights wish list for upcoming live shows. It's easy to imagine he puts on an entertaining show.
KMAG YOYO (& Other American Stories) is definitely worth a listen. It won't change your life, but it's a really fun album. And funny. Not every record needs to be some poetic masterpiece anyway. I just wish he'd changed that stupid name.
Buy KMAG YOYO (& Other American Stories on Amazon!

| mp3 | cd | vinyl |
| --- | --- | --- |
| | | |