---

---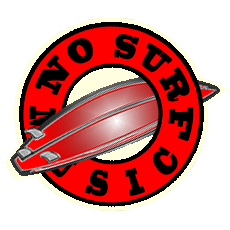 Artist:
G.S. Harper
Based In:
Cleveland, Ohio
Website:
Album:
Sixteen Winters
Release Date:
July 26, 2014
Label:
Independently released
Producer:
G.S. Harper
Previous Releases:
Waiting for April (2002), Live from Cleveland (G.S. Harper and the Lonesome Tomatoes, 2006) and The Belmont Sessions (G.S. Harper with Andrew Zeager, 2008)
Genres:
Americana, country, rock, alt country, country rock, heartland rock, singer-songwriter
Related Articles:
-->
---
July 2014 Featured Review
G.S. Harper: Sixteen Winters
by Jason D. 'Diesel' Hamad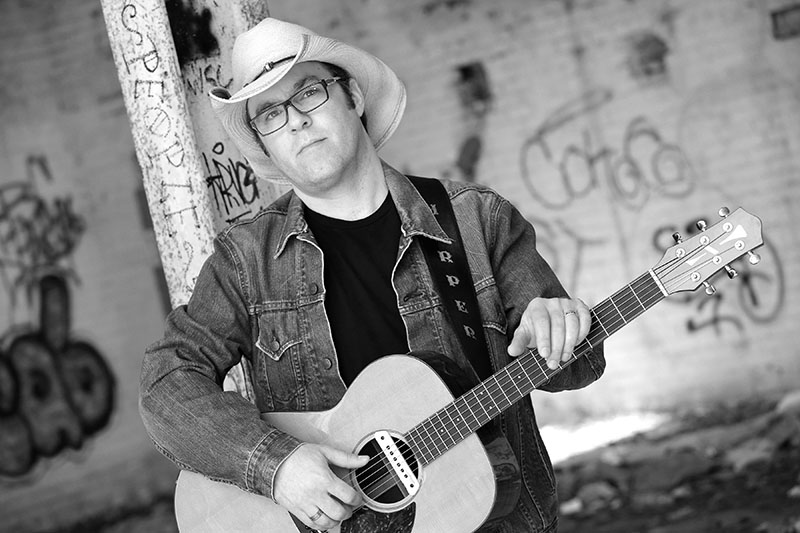 G.S. Harper is known in the small circle of Cleveland Americana musicians and fans as a world-class lyricist and top-notch guitar player, but the transplanted Texan hopes Sixteen Winters will mark a new chapter in his career. Photo by Roger Fatica.
It took twenty summers baking in a furnace of Lone Star sun, nearly as many winters quenched by lake-borne North Coast snow, and years of hammering out imperfections to forge G.S. Harper into the man he is today. The dusty miles and undulating seasons that marked his meandering path from San Angelo, Texas to Cleveland, Ohio have honed the journeyman musician's songwriting into a tool of masterful balance and surgical precision that deftly sutures the Texan storytelling tradition to industrious Rust Belt resolve. The result is Sixteen Winters, an album as much a reflection of Harper as it is his creation. It's a collection that could only have sprung from an immigrant—a bridge between new world and old—and though any particular song may draw more from one school or the other, as a whole it rides right down the middle of the country music and heartland rock cultures, with stunning results.
Harper is a songwriter whose name deserves to be spoken in the same breath as Lucinda Williams and Mary Gauthier, Guy Clark and Jerry Jeff Walker, Steve Earle and Ray Wylie Hubbard, or even an unlikely pairing like Bruce Springsteen and Billy Joe Shaver. But a combination of music industry callousness and family obligations have kept him out of the spotlight far too long. "Rock star" and "stay-at-home daddy" rarely end up next to each other on a résumé, so few outside Cleveland have had the chance to discover just how impressive he is. Still, those lucky enough to see him work his magic—whether as a solo acoustic act playing off in the corner at some party or up on stage in front of a packed house slinging burning hot electric licks as the resident guitar god in legendary country punk band California Speedbag—immediately know that they're witnessing something special.
With his kids a little older and his life a little more in order, Harper feels that now is the time to branch out, and plans a nationwide tour behind Sixteen Winters. "I'm just gonna keep goin' down the road until it's time to stop and record the next one," he says.
It's a good strategy, because it's an album that deserves to be heard by music lovers everywhere, a terrifically well written and well produced collection that features a bevy of Cleveland musical talent, including impressive performances turned in by Chris Hanna on keys, Dan Morris driving steel, Becca Rhoades sawing fiddle, and of course Harper himself demonstrating his guitar prowess. It features previously unreleased songs spanning the entire decade-and-a-half Harper has called the North Coast his home, and as such tells his life story—including his transition from summer-sweating Texican to snow-loathing Buckeye and from self-destructive hell raiser to weathered lay philosopher—almost without even trying. The only reasonable complaint may be that for a set of songs so dependent on meticulously crafted lyrics, there are a few spots where Harper's signature front-of-the-throat vocal drawl wanes toward the unintelligible. Still, it's worth the effort to piece the words together because the writing is just so impeccable and the music so well executed.
Although Sixteen Winters is solid from first note to last, there are three songs that stand up well above the rest, the semi-eponymous biographical leadoff track "Fifteen Winters," country story song "He Writes Waltzes," and personal anthem "Still In It."
In 1977, Cleveland heartland rock icons The Michael Stanley Band led off their epic double live album Stage Pass with the previously unrecorded "Midwest Midnight," an autobiographical piece that detailed Stanley's aspirations as a young musician and his efforts to hold onto that sense of possibility even as the music industry machine did its damndest to grind him down. In 2014, Cleveland Americana icon G.S. Harper chose to lead off his career-defining album Sixteen Winters in much the same way. While Harper details his life after coming to Ohio rather than the dreams of a kid growing up there, the story he tells in "Fifteen Winters" isn't much different.
Instead of the exterior locus of Stanley's incompetent rock critics and dispassionate record executives, Harper focuses mostly on how his own life circumstances—and his personal shortcomings—resulted in a very different path than the one he may have envisioned playing his first gigs at the age of fourteen. After recounting memories of the scorched landscape of West Texas, he describes his life on the road once he'd finally escaped its orbit:
Well, I spent a lot of time in a rock and roll band.
Watched a lot of good things slip through my hands.
It was supposed to be a whole lot different by now.
Tried to keep it all together but I never knew how.
All I ever really wanted was a place to be
Where I could quit loving people who could never love me.
After this period of demon wrestling, however, Harper finds his ultimate redemption by learning to focus on more than just himself:
Hit Cleveland fifteen years ago,
Where the summers go fast and the winters go slow.
Got three good kids and a really good wife.
Coulda done a lot worse with the rest of my life.
As the name implies, this song was written just about a year before the album's release, demonstrating the irony that by reaching this plane of zen contemplation and learning to forget his past and ground himself in the present, he's set himself up to jump start his long-stalled career and forge a path into the future.
The album's lyrical masterpiece may well be the understated "He Writes Waltzes." G.S. first played it for me sitting in his van out front of Tremont's Prosperity Social Club, the day he got the masters. There we were, him the proud papa with a big shit-eating grin on his face and me listening uncomprehending to a seemingly never-ending string of verses punctuated occasionally by something about George Jones. But, like any great Texas story song, this piece is a jigsaw puzzle where each verse reveals a little more of the picture, in this case a portraiture of a small-time honky tonk hero fit to make Waco poet laureate Billy Joe Shaver crack a smile:
He wrote his first waltz
In nineteen fifty-seven.
He never was famous.
He still don't own a car.
But the poets all fear him,
And the dancers all love him,
And they'll spin 'cross the dancehall
While he strums that old Fender guitar.
Although the words themselves are simple enough, they capture the pure essence of the man's life, show how even the smallest of us can be profound in our effect, and wrap up a little unbroken circle resolution, all in a few minutes' time. It's a pretty impressive feat, and one gets the feeling that Harper isn't just paying tribute to any one man, but to all the musicians who went before him—from his father and the Texas troubadours of his early days to the old pros in the mountains of New Mexico to the country outlaws who made the Town Fryer into the stuff of Cleveland legend—as well as those who may someday follow in his place.
"Still In It" is probably the most G.S. Harper of all G.S. Harper songs. He's a man who's comfortable on the road because he's spent much of his life running away—whether it be from the early death of his father or the tumultuous darker side of his own psyche—but now he's found himself in the curious position of contentment. He hasn't forgotten his past, but instead of destroying himself over it, he's learned to transform the dead wood into fuel. Now, rather than running, he bikes, racing to outdistance his father by a few miles and a few decades. And while he's still often found at the bottom of an empty glass of beer, it comes with a new philosophy that keeps him more deeply rooted and holds him true to course:
Well there's stuff I'd like to have, but the outlook's pretty stark
That I'll ever win a Nobel Prize or be sober after dark.
But I'm thankful for the little things, and I've learned all too well,
Crying over spilled intentions is a road paved straight to hell.
I ain't as young as I used to be; my hair's been going grey.
I ain't prone to panic; I'm kinda liking it this way
It's a mark of all I've done and been, and of finding my own way.
And it makes me happy that I'm still in it.
He may not be a native Clevelander, but those sixteen seasons of snow have certainly hardened his resolve as strong as any North Coast steel.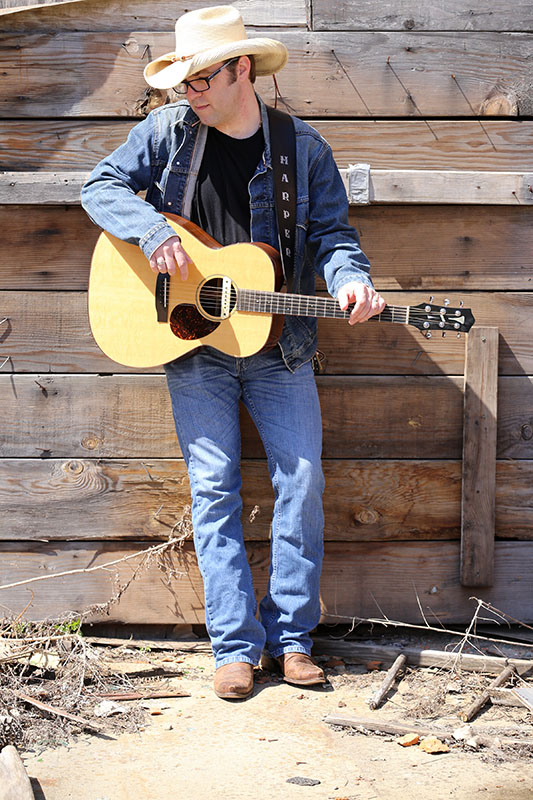 Sixteen Winters, like the man who created it, straddles the spray-painted urban jungle as well as more rural backdrops such as this. What's most impressive is the way it blends differing styles and themes into a cohesive whole that perfectly reflects the layered complexity that is G.S. Harper. Photo by Roger Fatica.
These three may be standouts, but there's no slack in the album's remaining tracks. The well crafted ballad "Ponderosa Breeze" drips with nostalgia as it recounts the writer's days in New Mexico and his experiences with the woman who would eventually become his wife and haul him back to her hometown to bear those harsh winters together. It's highlighted by Harper's reserved vocal delivery and a particularly inspired turn at the keys by Chris Hanna.
The only song on the album not written by Harper, "Love's Despair" was penned by Mary Cutrufello, the Twin Cities-based country/rock cult favorite with whom he has often toured and recorded. Reimagined as a fast-paced shuffle-stepper heavy on the pedal steel, the originally sparse and high lonesome song is made fit for any dance hall between Congress and Broadway.
With a sound filled out by keys reminiscent of Bob "The Commander" Pelander himself and some fabulous turns on the guitar, another track that could easily be slipped into a Michael Stanley album is "Peace of Mind." All it'd take to tweak it into a song about closing steel mills would be a reversal in the direction of travel:
It's always gonna be there
And it'll always look the same,
Just a couple more gas stations here and there.
But you know I'm not ashamed
To tell folks that's where I come from,
Even though I ain't been back.
Guess I needed more to show for twenty years
Than a two bit pension and a heart attack.
While most of the songs in this collection are settling down songs, this one shows Harper at his most restless, putting his Texas days behind him but not yet at ease in his snowy new home, ready to take off toward the setting sun at a moment's notice. But, like the title suggests, it is ultimately about finding contentment and serenity in the life you're living instead of obsessing about the things you could have had or the way things might have been, and Harper finds a strange solace in the fact that life in his hometown goes on just like it always has, wherever he is and whatever he may do.
With a slow-hand cool guitar hook slid in between a fast-paced rock beat, "Every Now and Then" will make any fan of 80's Springsteen lean forward in their seat. As part of the album's recurring theme, the song opens up with memories of a hometown in flux—its landscape marred by the hell of big box stores and paved-over memories—but it quickly transitions into an unlamenting look at a love that should best stay lost, but every so often pops to mind:
I got older; I met a girl.
She turned my life upside down; then she destroyed my world.
I could have saved her, but I never even tried.
And the only time she told the truth was the day that she told me goodbye.
"Dance the Night Away" is a track appropriately designed to inspire movement with its quickstep pace, bouncing rhythm, and just-North-of-the-Border flair. The tale of a workaday Joe waiting for the 5 o'clock whistle so he can meet his girl and set some rugs on fire ain't too deep, but it's a true toe-tapper with a midpoint break highlighting some great pedal steel and guitar action.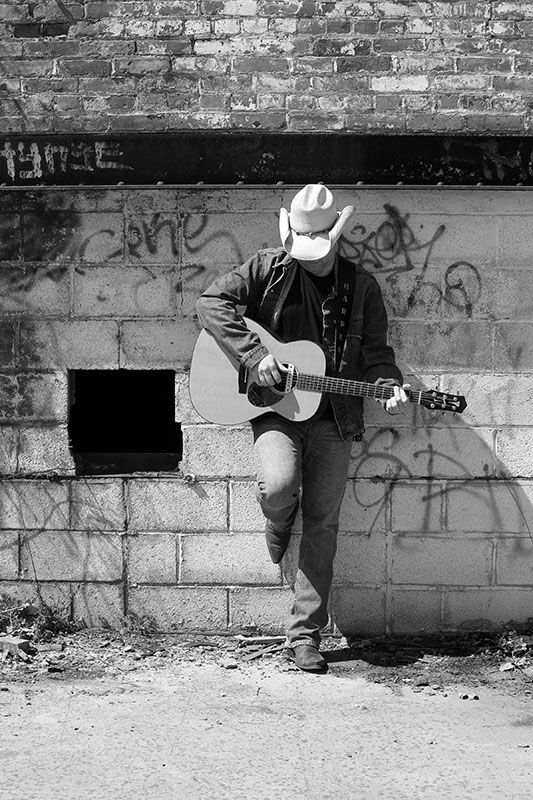 Harper may have spent much of his career laboring without much renown, but Sixteen Winters is the kind of album that just may prove to the world that he's just as good as any songwriter out there. He should be holding his head up high, but then that's not really his style. Photo by Roger Fatica.
A soft-spoken story song in the mode of Guy Clark's "L.A. Freeway," "Lock the Door" is another tribute to restlessness and the dream of grabbing your baby, packing up the car, and just heading anywhere but here. It features an absolutely heartbreaking, slow wailing turn on fiddle by Becca Rhoades.
The closer, "Farther Down the Road," sounds like a piece straight out of the East Texas pines, with the Louisiana bayou not far over the horizon. A swingin' little jam resting on heavy-handed organ chords but topped with light-fingered piano licks, it's the story of the hangover of a lifetime, tempered by the knowledge that it's always a new day, even if the light sure does hurt your eyes:
Whatcha gonna do when your friends start singing the blues,
When you wake up in the morning still feeling dead tired and used,
When you've stepped in a pile of dazed and confused,
And it's smelling kinda funny on the soles of your shoes?
Just pack up your cart, son. You've got nothin' to lose.
Cause there's a brighter line shining just a little farther down the road,
And a better tune to whistle sure to lighten up your heavy load.
When the sun stops shining don't you start complaining.
It's a natural fact that the thunder and the raining
Make everything greener just a little farther down the road.
Sixteen Winters is the kind of album that those partial to country or those who prefer rock will like, but those enamored of both are bound to love, that denizens of the Friendship State or the Buckeye State will find attractive, but that hard-hatted Texans and Stetson-sporting Ohioans will propose to on the spot. In short, it's an album that could only have come from the unique blend of culture and musical style that is G.S. Harper. The writing is as good as it gets and the execution spot on. After years of listening to Harper work his way through dive bars and poorly lit clubs, I never thought I'd get the opportunity to savor his music in a form this well polished, and it certainly is a pleasant surprise. It's high time the East Coast, West Coast and all points between learn what Clevelanders have long known: G.S. Harper is a world-class songwriter & one of the North Coast's true musical treasures—and Sixteen Winters is the proof.
---
---