---

---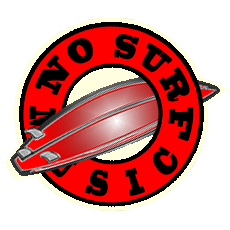 Artist:
Foster and Lloyd
Members:
Radney Foster (guitar/vocals), Bill Lloyd (guitar/vocals)
Based In:
Nashville, TN
Website:
Album:
It's Already Tomorrow
Release Date:
May 17, 2011
Label:
'Effin 'El Records
Previous Releases:
Foster & Lloyd (1987), Faster & Louder (1989), Version of the Truth (1990)
Genres:
Americana, country, power pop
---
Foster and Lloyd: It's Already Tomorrow
by Alan "Pender" Pendergrass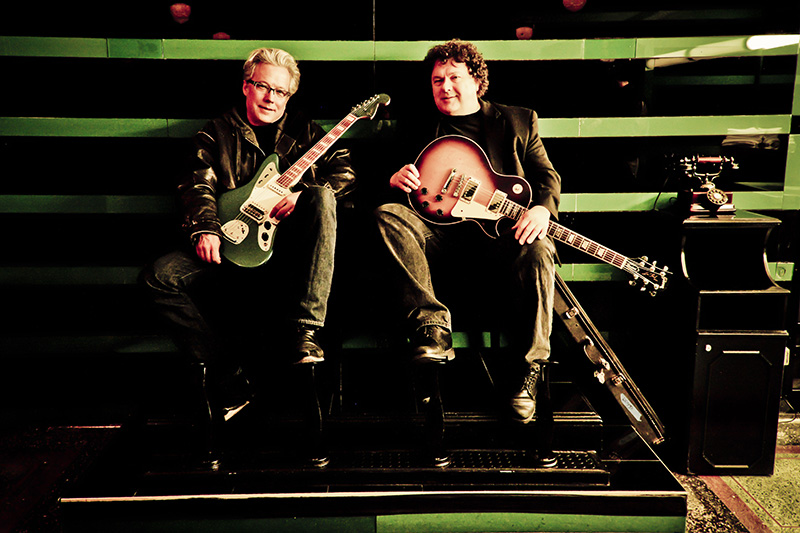 Foster & Lloyd have reunited after a two decade separation to bring their power pop country back into the Americana charts. Radney Foster (left), Bill Lloyd (right).
I've heard Foster and Lloyd described as a "power pop country duo." While that's a seriously specific niche, it's completely accurate. At their best, they have the same rockin', up-tempo sound and tongue-in-cheek lyrical style as, say, The Georgia Satellites. They don't score many points for consistency, but the good stuff is really good, featuring classic country word play, ridiculous innuendo, and an overall emphasis on fun.
Honestly, I had never heard of these guys until a couple of weeks ago. You can't blame me too much—they're a relatively obscure country group that hadn't put out a new record since I was ten—but apparently, they were quite the duo in the '80s, charting six Top 40 country hits in their brief three-year career.
Then, they sort of vanished for 20 years.
Now, with solo careers established and that familiar bandmate drama behind them, they've reunited and released a brand new album, It's Already Tomorrow, which is beginning to sneak up the Americana charts two months after its release.
The first thing I noticed was the awesome, mock-patina vintage LP cover. Definitely the coolest album artwork I've seen in a while. Musically, It's Already Tomorrow suffers from a bit of inconsistency. For my money, there are three great tracks—I mean, really fun stuff—but they're surrounded by a lot of songs I'm vaguely indifferent to.
"That's What She Said" is the best song on the album. It gets you right from the beginning with an incredibly catchy guitar riff (Lloyd seems to have a real talent for those) and then jumps into a story of a guy whose significant other has grown tired of his constant dick jokes, of which there are several bizarre examples (Fried chicken? Poison ivy?). In between these is a chorus detailing his lady's annoyed response:
She's heard my single and my double entendre
But it ain't funny no longer.
I can laugh 'til I'm blue in the face but it don't make it right.
Well, that's what she said,
That's what she said last night.
The lyrics are great—tongue-in-cheek, clever but not too clever, and I'll bet they ring true for more than a handful of their male fans (Do they have female fans?). I really can't say enough about the fun factor in this song; it's up there with the classic "Keep Your Hands to Yourself" (to go back to the Georgia Satellites comparison).
As if writing a song about how much they enjoy bawdy puns wasn't enough, apparently they decided to really cement this idea with two more examples. "Can't Make Love Make Sense" is sort a dirtier version of Billy Joel's "Only the Good Die Young." That is, it's a song about trying to convince a girl to let you put it in her. You can never really have too many of those songs though, and this is a good one. Sort of the standard "don't think about it, just do what feels right" theme, with amusing lyrics making the point:
I'm not tryin' to sway your head, girl;
I'm tryin' to sway your hips.
Let me help you out of that Freudian slip.
Fast-paced and wildly entertaining, this is another keeper.
The last of the sex trilogy is "Hold That Thought," a song in which the duo abandons whatever vestiges of subtlety they included in the previous two songs in favor of a more direct approach:
Baby calls my number in the middle of the night,
Says her pink Caddy ain't runnin' quite right.
This is most definitely the first time I've heard "pink Cadillac" used in quite this euphemistic a way (Bruce is singing about a car, right? Right?!). Like the first two songs about takin' old One Eye to the optometrist, this features excellent guitar riffs. Between the overall sound and amusing lyrics, this song just won't get out of my head.
Unfortunately, the rest of the album doesn't stand up nearly as well. A lot of it is fairly unremarkable, generic country music—sort of medium tempo, with some weepy steel guitar thrown in sometimes—but the lyrics fall off quite a bit when they don't center on sexual metaphors. In fact, they tread on Hallmark card territory in places:
I might have never learned how to let go and live. ("If It Hadn't Been For You")

Tell me what your heart wants to do. ("Just This Once")

When I say I love you, I'm sayin' something about forever. ("Something 'Bout Forever")

'Cause there's an endless list of things I missed that made you who you are. ("Watch Your Movie")
Granted, I'm an asshole, but these kinds of lyrics kill a song for me. There's not much more to say about these tracks. One more that bugs me is the father-daughter ballad "When I Finally Let You Go." As Paul Simon and Bob Carlisle will attest, there's a market for these sappy wedding songs, but clearly I'm not it.
"Lucky Number" has serious lyrical potential (the conceit is that a girl's lucky "number" is her little black dress), but never quite takes off. And "Picasso's Mandolin," co-written by Guy Clark, has some quirky and interesting lyrics, but lacks both the power and the pop of the standouts on this album.
It's hard to give a very high rating to an album with just three good songs. But these are really, really good ones. So consider buying this album, or at least drop 99 cents on each of the sex trilogy songs. I'm not saying there aren't some skippable tracks here, but the standouts more than make up for it. With "That's What She Said," "Can't Make Love Make Sense," and "Hold That Thought," Foster and Lloyd—twenty years out of practice, no less!—have put together three of the best country singles I've heard in a long time. Go buy It's Already Tomorrow. Today!
Buy It's Already Tomorrow on Amazon!

| mp3 | cd |
| --- | --- |
| | |