---

---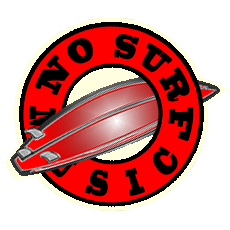 Artist:
Brent Kirby and His Luck
Members:
Brent Kirby (vocals/guitar), Chris Hanna (piano, organ), Ben Nieves (guitar), Kevin Johnson (bass/vocals), J.J. Juliano (drums/percussion), and Travis Payton (drums)
Based In:
Cleveland, Ohio
Website:
Album:
Patience Worth
Release Date:
May 16, 2015
Label:
Harvest Town Music
Producer:
Brent Kirby
Previous Releases:
The Mean Days (Brent Kirby, 2005), Last Song on the Soundtrack (Brent Kirby, 2010), Coming Back to Life (Brent Kirby & the Lost Fortunes, 2011)
Genres:
Rock, Heartland rock, indie rock
Related Articles:
---
August 2015 Featured Review
Brent Kirby and His Luck: Patience Worth
by Jason D. 'Diesel' Hamad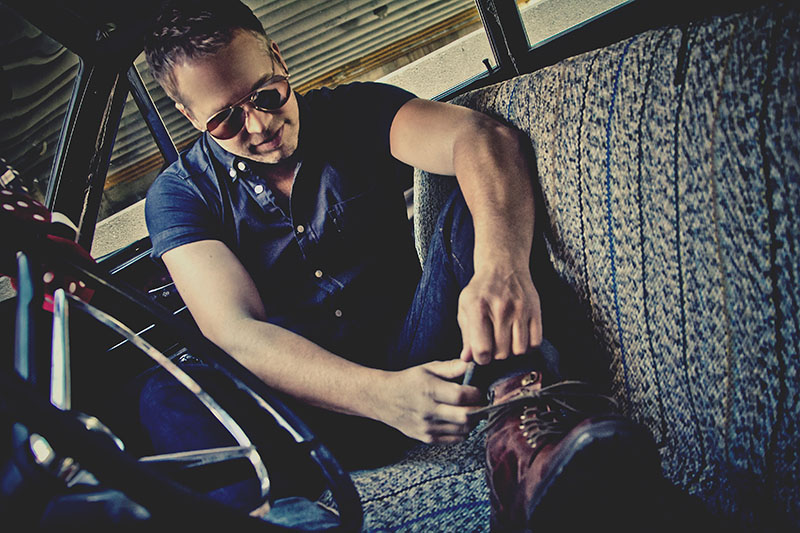 Brent Kirby seems to be everywhere on the Cleveland music scene, and he's been a member of a lot of bands, but he feels his new project, Brent Kirby and His Luck, brings together some of the North Coast's top talents and displays the full range of his musical style. Photo by Boko Photo.
Brent Kirby is one lucky son of a bitch. At least that's the way he tells it… Of course, "luck" tends to come along when you put enough sweat and passion on the line, and with decades of musical experience performing all over America's Heartland and a well-earned reputation as Cleveland's hardest working musician earned through almost a decade and a half living on the North Coast, it's little wonder that Kirby's fortunes are looking bright. Still, the singer/songwriter—who currently fronts both rock outfit the Jack Fords and Gram Parsons tribute the New Soft Shoe—might be forgiven for feeling that the talent represented in his newest project came together thanks to just a little bit of serendipity.
The group, appropriately called Brent Kirby & His Luck, sees the titular frontman backed by a veritable Who's Who of Cleveland musicians, all among the top local players on their respective instruments. Most people would be happy just to have the key tickling prowess of Chris "Elmer" Hanna backing them up on organ and piano (if that name sounds familiar, it might be because we've already lauded his work on last year's G.S. Harper release Sixteen Winters), but Kirby also brought together lead guitarist and solo shredding extraordinaire Ben Nieves, alternately dour-faced and beaming groove master Kevin "K.J." Johnson, and first J.J. Juliano and then Travis Payton to lay down some badass drum beats.
"There is something really special about the guys in His Luck," says Kirby. "Individually, they are monster players and can hang with anyone, but together, it's a really tight group of guys that are all on the same page. Everyone is focused on being the best they can be for the songs, and that's really why I call the band His Luck, which is my luck."
Kirby says the project is meant to combine all aspects of his work—from the Americana flavor of his solo songs to the hard-hitting rock of the Jack Fords—into a coherent whole. The result is a semi-throwback Heartland rock sound in the spirit of the Boss.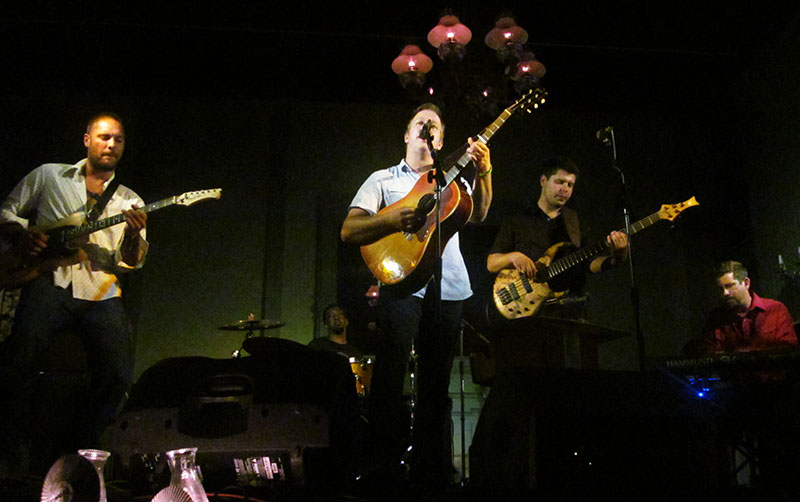 Brent Kirby and His Luck, seen here performing at the G.A.R. Hall in Peninsula, Ohio on July 31, 2015, bring a strong sense of musicianship and a rockin' flare to the stage. (l-r) Ben Nieves, Travis Payton, Brent Kirby, Kevin Johnson, Chris Hanna. Photo by Jason D. 'Diesel' Hamad, No Surf Music.
The first album from the new group, released to a standing-room-only crowd at the Flats' Music Box Supper Club May 16th, is entitled Patience Worth and represents some of the most compelling music of Kirby's career. While the studio collection is not as exciting as the band's live performances, the album is highly entertaining and contains quite a few high-quality tracks. In addition to the band, the various tracks also feature guest spots from a bevy of local talent including up-and-coming guitarist Ray Flanagan and his keyboardist brother Russ as well as veteran steel guitarist Al Moss.
Beginning at the end, the album's best song, "Girl I Love" is a bonus track that—like most literature in the American cannon—was inspired by some bathroom graffiti. Kirby saw the hook scrawled on a wall and he took over from there.
"I was drinking with friends at the Lava Lounge in Tremont," he explains. "I went to the bathroom. Everything seemed well-appointed, very clean, dark, rich red walls. While I was taking my leak, I noticed on the wall, written in pencil, the words, 'the girl I love is all tied up.' I am always searching for inspiration, and that song was writing itself before I left the bathroom."
Talk about "taking care of business."
The obsessive sad sack pining over his unrequited love—if that's how one wishes to characterize an aborted bar pickup—is rarely portrayed in a heroic light, but this song gives off Steve McQueen levels of badassery with its cool-strutting bass, ringing organ, and raging electric guitars. The narrator's frustration eventually peaks in a fit of Fenderific rage provided by Ben Nieves:
Blasted visions, conversations held without reservations…
Blue-jeaned jumpstart playing the part of the fool.
She smiles at me across the table, spins the bottle, tears off the label;
Says she's gotta play it by the rules.
But she's the only one who makes me high.
Don't know what she sees in that guy.
The girl I love, she's all tied up.
She's already taken, but she sparkles and she shines
The girl I love, she's all tied up.
I'd do anything to make her mine
Perhaps the greatest Heartland rock vibe comes via the leadoff track "Our Town," a Michael Stanleyesque tribute to Kirby's adopted home of Cleveland.  A fast-paced little romp, the song opens with bare drumbeats before Kirby kicks in with some breathy harmonica. Broken by bright guitar licks and sustained keyboard chords, the lyrics name drop a number of the city's distinctive features and landmarks while paying tribute to the resiliency of its residents:
She says, "Can we go to my favorite place,
Cross the bridge while sun is setting?
We'll realize how far we've come.
We're all in this together."
Sometimes things aren't easy
But somehow we'll get through.
Where we go from here,
It's up to me and you.
This is our town…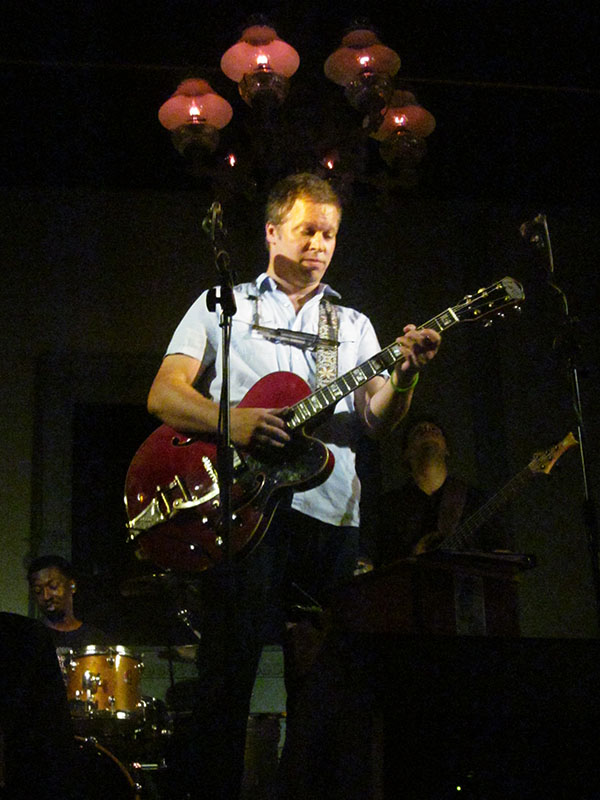 Brent Kirby--and his friends--dominating the stage at the G.A.R. Hall. Photo by Jason D. 'Diesel' Hamad, No Surf Music.
"I didn't plan to write about Cleveland with the tune," Brent says. "I remember I was playing 'Two Angels' by Peter Case and kind of messing with the melody and chords. I took a break to make some coffee, and the last verse about my daughter and her favorite place to watch the sunset in Cleveland came to me, and when I sat down to work on it, the whole tune came out in a shot. I wanted it to be celebratory Cleveland song. I choose the landmarks in the song based upon what a person would see if they started at Tower City and then walked down to the Rock Hall. Then if they went down the Cuyahoga River, what would they see? The end of the second verse ends up in the Cuyahoga Valley National Park."
It's a fitting recognition of the city that has provided the songwriter with so much inspiration.
Ask anyone who knows him and they'll tell you that Brent Kirby is not just an industrious musician, but one of the nicest guys you'll ever meet, giving out hugs like hipsters disseminate derision. Hell, he's even got a special "Diesel/Brent Hug Spot" right in the middle of the Music Box Supper Club stage, and that doesn't seem anywhere near as weird as it should, mostly because he's just so damn genuine about it. Still, even with such a sunny disposition, no one can keep a smile on 100% of the time, and Kirby hints at his darker side in "Better Days." Even so, he does it without losing his characteristic optimism—hell, this is a guy who moved to a city that's been the butt of jokes pretty much ever since somebody figured out that the words "mistake" and "lake" rhyme and said to himself, "I think this is a great place to be a working musician," so that's no surprise:
I feel lucky; I got all my friends to talk about.
And this needin', things you cannot do without.
So I'm standing with my back right to the wind.
I ain't looking; I remember where I've been.
These are better days,
Better days.
Staying on the shadowy side of the street, but avoiding the redemptive qualities of the previous track, "Keep it Safe" features Mark Knopfleresque guitar licks that swell to fill the void between vocal lines and a syncopated beat that helps give it a paranoic edginess, making it feel like the soundtrack to a crane shot following a trench-coated, fedora-wearing anti-hero as he hoofs it through grimy, shadowy city streets:
My feet are worn.
Need myself a brand new pair of boots.
I been reborn;
Found my way back to my roots.
Things will change.
They won't ever be the same again.
When the dust settles down
You find out who are your friends.
Keep it safe
Somewhere they can't touch.
Keep it safe
If it becomes too much
Keep it safe.
Whatever's enough;
You've got to keep it safe.
With its bombastic power chords and thunderous organ break, "Tell Me Something (I Don't Know)" is a frustration-filled breakup song, a portraiture of the moment when it's obvious that it would be best just to make a clean schism, but for the entanglements that make the situation overly complicated and leave the narrator pleading for an end to the logic loop of a conversation that's been moving in circles for too long:
I won't be yours by the end of the day.
We rode a long long way not to stay.
But it's not you; it's me. I don't expect you to see
That it became something I didn't want it to be.
Tell me something I don't know.
Tell me something I don't know.
Will you just let me go?
Tell me something I don't know
Back on the sunny side of things—and featuring an absolutely gorgeous piano break courtesy Chris Hanna and a fine guitar close from Ben Nieves—"Some of the Things" lays out a few of the life lessons Kirby has picked up in his years knocking around the music industry in a style that suggests lessons he might be imparting to his daughter or one of the many less-experienced musicians he helps guide.
Resting on the fullness of keyboard chords, an unobtrusive but upbeat bass line and catchy rhythm guitar, "Days Go By" is a spirited anthem that focuses on making the future better rather than looking to the past, while "I Can Make You" is an uncomplex rocker with hints of Tom Petty and a particularly fetching vocal performance by Kirby that would fit right in on a classic rock FM station.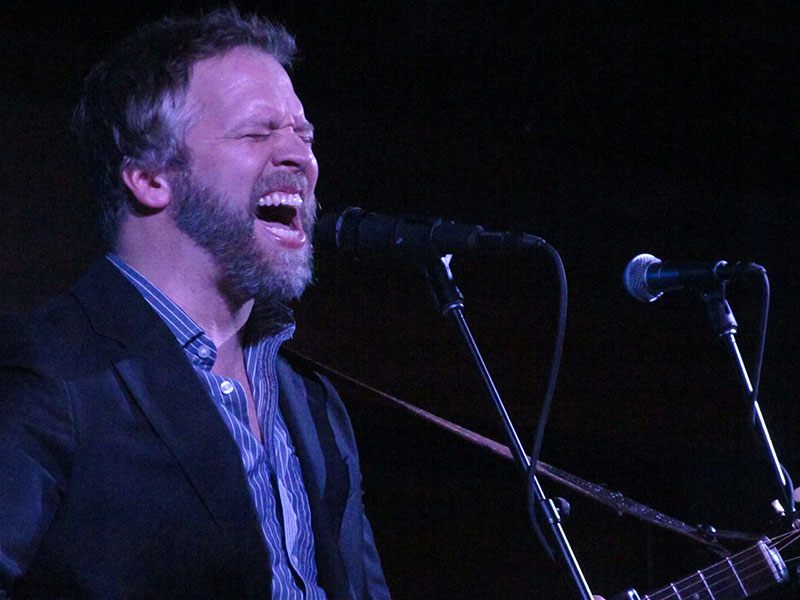 Kirby, seen here performing with His Luck at the Music Box Supper Club, proves with his latest album that his reputation on the North Coast music scene is well deserved. Photo by Jason D. 'Diesel' Hamad, No Surf Music.
If the album holds any serious flaw, it's that its slower ballads, such as "If it Rains All Spring," and "Sunsets Are Golder," suffer from a severe drop in their ability to hook the listener compared with the collection's uptempo numbers. Pacing an album is difficult and such tracks usually require some heavy-hitting lyrics to catch an otherwise wandering ear, while in this case they lack such engagement. They do, nevertheless, feature several spots where veteran keyboardist Chris "Elmer" Hanna shines particularly brightly, as well as some fine work by renowned steel guitarist All Moss, adding nimble-fingered silver linings to what otherwise might be considered pace draggers. "Easy to Be," for instance, a track co-written with Barking Spider Tavern proprietor Jenna Juredine, evokes late-solo era John Lennon in both tone and Kirby's vocals and features excellent bluesy keys by Hanna.
Whether or not you're familiar with the work of Brent Kirby, Patience Worth is a worthy album, indeed. It's full of fine performances by a quality group of musicians and brings back some compelling elements of Heartland rock not often seen of late. Leave it to Cleveland's hardest working musician to create—with a little luck—one of the North Coast's best albums of the year.
---
Buy Patience Worth on Amazon!
mp3