---

---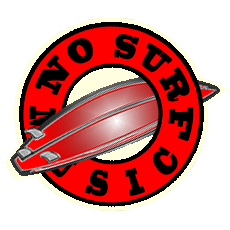 Artist:
Bill Kirchen
Members:
Bill Kirchen (vocals/guitar) with Too Much Fun, Maurice Cridlin (bass) and Jack O'Dell (drums/vocals)
Based In:
Austin, Texas
Website:
Album:
Seeds and Stems
Release Date:
June 18, 2013
Label:
Proper Records
Previous Releases (abridged):
Lost in the Ozone (1971, with Commander Cody and His Lost Planet Airmen), Hot Licks, Cold Steel & Truckers Favorites (1972, CC&HLPA), Live from Deep in the Heart of Texas (1974, CC&HLPA), Tied to the Wheel (2001), Hammer of the Honky Tonk Gods (2007), Raise a Ruckus (2008)
Genres:
Americana, rock, country, roots rock, rockabilly, dieselbilly
Related Articles:
---
July 2013 Featured Review
Bill Kirchen: Seeds and Stems
by Jason D. 'Diesel' Hamad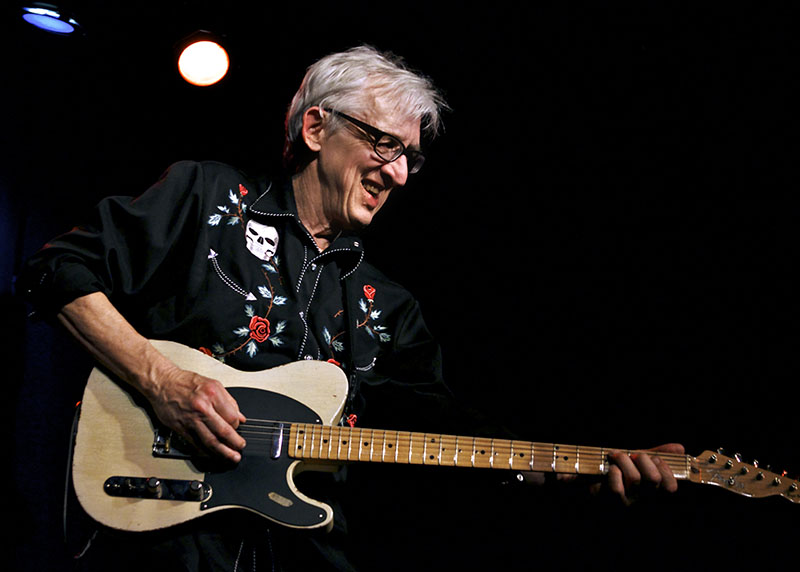 After four-and-a-half decades on the road, Bill Kirchen isn't slowing down, but he's taking the time to look back at some of his favorite songs from throughout his career. He's pictured here with his trademark Telecaster guitar.
Commander Cody and His Lost Planet Airmen was among the most eclectic bands in rock history, with genre-bending songs ranging in date from the Great Depression right up to the San Francisco scene of the Dead days. They incorporated country and rock into a trippy version of the original rockabilly blend, and along with fellow San Francisco transplants Asleep at the Wheel helped revive the very-nearly-extinct form of Western swing. Their high-energy tunes included many from the truckin' song lexicon, prompting their musical style to be labeled as "dieselbilly." The band had eight members at any given time, and to one extent or another they were all important to its success, but perhaps the most iconic of these musicians is founding member Bill Kirchen, whose mastery of the Telecaster guitar is the stuff of legend.
Although his days as one of the Lost Planet Airmen are long behind him, Kirchen has never slowed down, tacking a whole thirty-plus-year career on top and playing over two hundred shows a year to this day. He's trimmed down a bit, playing with a three-man outfit instead of nearly a full orchestra, but he's still every bit a guitar master and he still plays, sings, and writes the hell out of dieselbilly songs like nobody's business. Accompanied by his band Too Much Fun, Kirchen has just released a career-spanning retrospective entitled Seeds and Stems. Featuring new versions of iconic songs he's written or sung over the years, it was recorded live in studio during breaks between shows on a tour of England, and demonstrates not only that these songs are just as entertaining as ever, but that Kirchen himself is still at the top of his game.
The album starts out with the raucous song that lent its name to Kirchen's touring band, "Too Much Fun." Written by Kirchen and fellow Airman Billy Farlow, it first appeared on the album Live From Deep in the Heart of Texas in 1974. It's easy to understand why even after forty years Kirchen still loves playing it. With its driving rockabilly beat, spit-shot vocals, and a guitar riff that coulda come straight outta Skynyrd, it's a track that itself is very nearly too much fun. But not quite.
Another clear highlight from back in the day is the title track, "Down to Seeds and Stems Again," which first appeared on the debut Commander Cody album Lost in the Ozone back in 1971. Country is a musical genre famous for themes of loss and tear-and-beer-stained standards, but nothing compares to the pure, utter, downright lonesome despair found here. Many—myself included—consider it to be one of the all-time greatest songs in the country canon, due in large part to that emotional resonance and the end-of-the-line sentiments expressed in lines such as:
I met my old friend Bob today from up in Bowling Green
And he had the prettiest little gal that I had ever seen.
But I couldn't hide my tears at all because she looked just like you
And I'm down to seeds and stems again, too.
Now everybody tells me there's other ways to get high
But they don't seem to understand that I'm too far gone to try.
Now these lonely memories, they're all I can't lose
And I'm down to seeds and stems again, too.
It's not a song that Kirchen wrote—it came from the pens of Commander Cody himself, George Frayne, and Billy Farlow—but they gave it to him because his vocal abilities best fit the mood. Well, the weight of time is definitely evident when he sings it today, voice sometimes wispy and cracking under the strain of emotion, making this version—amazingly—sound even more despondent than the original. What's more, the man who seems to be able to coax just about any sound he imagines out of his Telecaster makes it weep along to the piano chords as if salty water were actually dripping from the strings. If this song weren't already a classic, it would be now.
For a complete reversal of mood, however, one has to look no further than the very next track, another co-write with Farlow that premiered on the second Lost Planet Airmen album, Hot Licks, Cold Steel & Truckers Favorites, called "Semi-Truck." That's the way it's always been billed, at least, although Kirchen says the real, official title is "Now Here I Sit All Alone With a Broken Heart. I Took Three Bennies and My Semi-Truck Won't Start." The more succinct version is probably better, as the longer wouldn't have fit on an album cover even back in the days of vinyl, but it does do a good job of demonstrating the tongue-in-cheek(iness) of the Commander Cody days. In many ways this might actually be the perfect "dieselbilly" song, funny, catchy, and rolling along like eighteen wheels eating up pavement. I wasn't there at the time, but judging by my old records, it's as lively and entertaining today as it was when Nixon was in the White House.
Just as funny but far less kinetic is "Rockabilly Funeral," a sort of semi-autobiographical last will and testament of a man who has spent his life making music and "up and went and rocked his life away." It's a song that's too cool to hurry, and it ambles along at exactly the pace it sees fit, just as one would expect the world's coolest funerary procession to proceed.
Dieselbilly taken to its satirical extreme, "Truck Stop at the End of the World" from the album Tied to the Wheel is an awesome black humor piece that could only have come out of the M.A.D. era of the Cold War. It's like a teamsters' version of "Great Atomic Power," with the narrator blithely completing his run as the world around him is engulfed in nuclear hellfire:
Sorry, trucker, but you can't go back.
They just hit Chicago with a sneak attack.
L.A. to Frisco, one big steamin' hole.
So don't worry 'bout me; I'm gonna make it.
I got my rig wound up, man; I'm gonna take it
To the truck stop at the end of the world.
Another sentimental favorite hailing from Commander Cody and His Lost Planet Airmen's sophomore album is "Mama Hated Diesels," and not just because it has my name in the title (although what I ever did to that woman to make her so spiteful, I'll never know). Penned by Kevin "Blackie" Farrell, it's a song just dripping with bittersweet nostalgia. Told, not surprisingly, from the perspective of a big rig trucker, it's the story of how the secrets of his past and the relationship between his long-disappeared father and agéd mother are revealed after she dies, including just why she never wanted him to become a truck driver. This is another one that really benefits from the added time-worn gravity of Kirchen's voice, giving the impression that the narrator himself is now older, looking back on his younger self and realizing just how profound these revelations were.
The penultimate track is the one pretty much everybody was probably waiting for, "Hot Rod Lincoln." Another cut hailing from their debut album, it was Commander Cody and His Lost Planet Airmen's biggest hit and Kirchen still plays it like his guitar runs on rocket fuel. The story of a highly illegal impromptu drag race with a great chugging rhythm and flying guitar licks, it also features great little lines that most everybody knows. Kirchen's ability to coax various automotive sound effects out of his guitar is, as always, impressive, but this version—coming in at 7:51—includes a mid-song coda that shows off his chops like nothing else and has become a highlight of Too Much Fun's live shows. As they get to the point in the song where the Cadillac passes the Lincoln, Kirchen suddenly starts calling out the names of various musicians from the past like he's picking bingo numbers—everyone from Johnny Cash to Johnny Rotten—playing a famous lick from each as drummer Jack O'Dell and bassist Maurice Cridlin fight to keep pace with the fence-post-picket changes. Even though it was recorded live, the trick isn't quite as impressive as it is when seen in person, but although the length makes the recorded version a bit unwieldy it's still a good demonstration of just how good Kirchen and Too Much Fun really are.
Following up that insanity would be like taking the stage at Shea Stadium right after the Beatles, so the only song that possibly could do the job had to be the complete opposite, almost a throwaway. That's what "Talkin' About Chicken" is, but that's no knock as this kooky bonus track is less of a musical piece than just three straight minutes of hilarity and double-entendres with some music goin' on too:
The kids were out for the evenin'; they hadn't come back,
So we snuck downstairs for a midnight snack.
I said, 'Gal, this sure is greasy but it's mighty finger-lickin'."
She said, "Are you talkin' about love or are you talkin' about chicken?"
Now chicken ain't nothin' but a bird.
Some say "love" is just a four-letter word.
Since the bird is the word you're gonna be alright
With just a little taste of one or the other tonight.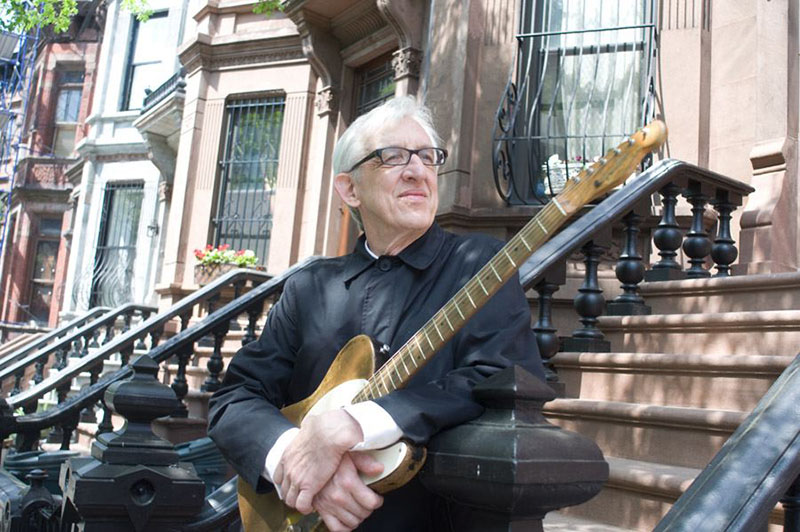 Kirchen looks more serene here, and he should with another great album in the bag. If I'm not mistaken, the guitar he's holding here looks like the classic Telecaster he acquired back in his San Fancisco days and just recently retired. I bet that thing could tell some stories, too.
Another definite highlight is Too Much Fun's take on "It Takes a Lot to Laugh, It Takes a Train to Cry" by Bob Dylan, a man Kirchen has been wont to cover his entire career. It's a slower piece, but fits in well among the mostly more upbeat tracks in the collection. Another of a similar nature is the paranormal truckers' tale (yes, I just said that) "Womb to the Tomb," likely the most changed of the songs featured here, having undergone a transition from high octane dieselbilly to slow hand blues rock. The remaining tracks "Tell Me the Reason," "Flip Flop," and "Swing Fever" are all well done as well, making for an impressively consistent collection.
This album proves that Bill Kirchen's still got it, and even though it's filled with songs from his past it's far from a swan song. Just having passed his 65th birthday, Kirchen isn't planning on buying a rocking chair and cashing Social Security checks any time soon. His touring schedule is just as intense as ever and his performances top notch. Think of this album as an opportunity to demonstrate these songs—many of which were first played in an eight-piece band—re-imagined in a leaner, meaner three-piece form. For anyone who's followed Kirchen at any point in his four-decade career or for anyone who may not know him but wants an introduction to the dieselbilly sound he helped create, Seeds and Stems is a great opportunity to catch many of the classics all in one place.
---
Buy Seeds and Stems on Amazon!

| mp3 | cd |
| --- | --- |
| | |