---

---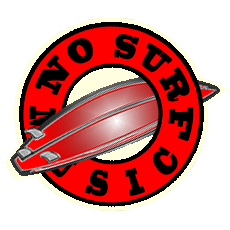 Artist:
Meat Loaf
Based In:
Calbasas, CA
Website:
Album:
Bat Out of Hell
Release Date:
October 21, 1977
Label:
Cleveland International/Epic
Additional Releases:
Stoney and Meatloaf (1971), Dead Ringer (1981), Midnight at the Lost and Found (1983), Bad Attitude (1984), Blind Before I Stop (1986), Bat Out of Hell II: Back Into Hell (1993), Welcome to the Neighborhood (1995), Couldn't Have Said It Better (2003), Bat Out of Hell III: The Monster is Loose (2006), Hang Cool Teddy Bear (2010)
Genres:
Rock, classic rock, opera rock
---
Meat Loaf: Bat Out of Hell
by Alan "Pender" Pendergrass
Bat Out of Hell is a brilliantly ridiculous album. I'm not sure there's anything else like it in musical history. We've all heard concept albums, but Bat Out of Hell takes the concept of concepts one step farther. Each track feels like its own mini-concept. The seven songs are like little operas, each with its own sprawling, epic story and musical movements. Alternately ass-kicking, theatrical, melodramatic (and frequently all three at once), it is as unique an album as I've ever heard.
While preparing to write this article, I tried to draw a parallel for No Surf editor Diesel between Meat Loaf and The Darkness, who themselves are fairly insane, theatrical, and entertaining. And while there are similarities, the whole thing fell apart halfway through "I Believe in a Thing Called Love," when I realized that even they couldn't match Bat Out of Hell's complete insanity.
Or, rather, they can't match the scale of it. The uniqueness of this (truly) essential album lies mostly in how epic each song becomes, changing musical moods and lyrical directions throughout, and sometimes more than once. If you only know Meat Loaf from Fight Club or The Celebrity Apprentice, first of all, stop watching The Celebrity Apprentice, but then go buy a copy of Bat Out of Hell immediately.
The album is unique in ways beyond the operatic sound, too. In the same vein as Elton John/Bernie Taupin, there are actually two key people (well, really three) behind the scenes of any (good) Meat Loaf song. First, is Jim Steinman. He's the writer. As if this music wasn't insane enough in a vacuum, when you learn that three of the songs were originally written for a sci-fi version of Peter Pan that Steinman was working on…well, it takes it to another level. At any rate, Steinman wrote all the Meat Loaf songs that matter. And then Meat himself. What a voice. It's hard to imagine almost anyone else being able to sing this album. Unlike classic rockers whose voices are famous for their "character," which is sort of code for "they can't sing, but we love 'em anyway," Meat Loaf is famous for his talent. The dude can sing.
Apparently, that's all he can do though. He very much came out of nowhere with this album, sold 8 bazillion copies of it (ok, 43 million, give or take), and then promptly disappeared until 1993's Bat Out of Hell sequel/rehash. I mean, he made records in between, but nobody's ever heard of any of them.
So, anyway, Meat and Jim were sort of a tag team item. In fact, Steinman wanted the album to be co-billed, as Meat and Jim or Meat Loaf and Steinman or something. And—depending on the story you've heard—so did Meat. But the label refused, believing "Meat Loaf" alone was a more marketable product, and in the end Steinman settled for an all-caps "SONGS BY JIM STEINMAN" on the cover in semi-prominent type.
Oh, the third person. That would be producer Todd Rundgren. A pretty famous guy himself, Todd is given a lot of credit for helping to create the grandiosity of Bat Out of Hell's sound. He's probably more crucial than we all realize to the cohesion of this sound.
With that, we'll drop the needle.
The title track is a perfect start to the album, summing it up in one ten-minute opus. It's the story (maybe more like a novella, given its runtime) of a dude who's decided that much as he loves his girl, the open road is calling. Imagine if "Heard It In a Love Song" were recast as a fatalist, pubescent, cheese-ball opera. That's this song.
An ass-kicking two-minute intro finally gives way to our first glimpse (aurally speaking) of Meat Loaf's vocals. He starts off slow and easy while chronicling in macabre detail the shittiness of the urban grit around him ("I swear I saw a young boy down in the gutter / He was startin' to foam in the heat.") and explaining to his girl that he's splitting the scene in the morning, so they'd better "make the most of" their "one night together" (read: fuck till the sun comes up).
Each repetition of the chorus builds up the power of Meat's vocals more and more. Piano keys pound, Harley engines roar, guitar solos rock. This goes on for a minute or two.
Now the tone shifts—Meat has a vision of himself speeding away on the open road, thinking of his beloved lady friend (but not so beloved that he'll actually stick around) and then, suddenly, crashing his bike and dying, screaming "And I never see the sudden curve till it's way too late." It's insane.
The whole third "movement" of the song involves absurd descriptions of his own death:
And I'm dyin' at the bottom of a pit in the blazin' sun,
Torn and twisted at the foot of a burnin' bike,
And I think somebody somewhere must be tolling a bell,
And the last thing I see is my heart, still beating,
Breaking out my body and flying away
Like a bat out of hell.
After fifteen-plus years of listening to this song, I think I've almost forgotten how weird and crazy that sounded the first time I heard it. But it really is a jarring turn. They milk it quite a bit, as the vocals and music crescendo around various repetitions of this verse and the last line in particular.
Finally, we get a few seconds of wind-down to recover. God, this song is awesome. Soft piano and background vocals ease the way into the next track.
If anything, "You Took the Words Right Out of My Mouth" gets even crazier. The spoken-word intro almost defies description, but it's brilliant. A back-and-forth between a guy and girl, its genius is how the guy is willing to go along with this "romantic" verbal foreplay but only if it ends quickly and gets to the good stuff. I mean, I can see people skipping through this, but at the same time the way Meat Loaf conveys changing emotions (from amorous to frustrated to really frustrated and back to amorous) always cracks me up.
The song itself is pretty great, but in a more conventional way. Its conceit is based on the word play so often seen in Jim Steinman's songs. The idea is a guy trying to get a girl to make it on the beach, without having to tell her he loves her, which is of course all she wants to hear:
And then you took the words right out of my mouth,
Oh, it must have been while you were kissing me.
You took the words right out of my mouth
And I swear it's true
I was just about to say, "I love you."
It's a bit ambiguous as to whether he's successful…
Musically, this is a little more conventional in that there aren't a million tempo changes, but it's still very dramatic. Lots of big, rumbling guitar and crash-boom-bang percussion. I would swear I heard sleigh bells in there. Maybe it's just a loud tambourine. I once played this song for a girl who had never heard it and she just said, "What the fuck is all the clapping at the end?" I love it.
"Heaven Can Wait" is a dud. With string arrangements, mellow piano, and sappy lyrics, it's way too precious to listen to. In fact, in the dozens of times I've listened to Bat Out of Hell over the years, I'm not sure I've ever make it all the way through this one. Slow, weepy, un-ironic ballads are not Meat's bread and butter.
"All Revved Up With No Place to Go" is better. It's kind of a "Night Moves"-style glory days rehash, but the boy doesn't get the girl. Not an exceptional song, but it does feature a lyric that would make Al Bundy or Napoleon Dynamite's uncle proud:
I was a varsity tackle and a hell of a block.
When I played my guitar I made the canyons rock.
For this couplet alone, you should listen to the song.
One of the perks of being obsessed with/mildly autistic about music is that I can remember details about which songs were playing at various moments of my life with strange clarity. I remember where I first heard Tom Petty's "Refugee" like normal people remember where they were on 9/11. (It was in Diesel's 1967 Dodge Polara cruising Euclid Avenue with the top down.)
"Two Out of Three Ain't Bad" is one of those songs for which I have an exceptionally clear rememberance. I was about 15 and working at El Charro, the now defunct but once proud king of Hudson, Ohio Mexican restaurants. I heard it on the jukebox. After a shift, I used to play Acey Deucey with a bunch of Mexicans and the gringo bartender. Once people had left and it was quiet enough to pay attention, somebody played this song and I heard it for the first time.
I loved the melodrama of it. Through fifteen-year-old ears, I probably heard it more as actual drama than melodrama, but whatever. It was awesome. I've loved it ever since and on any other album it would be the best song by a mile. With "Bat Out of Hell" and "Paradise by the Dashboard Light" on this one, it's more of an argument.
But everyone's heard this song, right? No need to sift through the details. It's brilliantly cheesy, humorous, and catchy. I've listened to it 3 times in the past 20 minutes.
"Paradise by the Dashboard Light" is up next. It's massive. Eight and a half minutes of rockabilly, show tunes, Phil Rizzuto, sex, and bitter cynicism. The lyrics set the sexual tone early on:
Ain't no doubt about it, we were doubly blessed
'Cause we were barely seventeen and we were barely dressed
The song spends about five minutes detailing the fumbling efforts of a teenage boy to "go all the way" in the back seat of a car—complete with awkward make-out sound effects—before taking the first base, second base, third base, home analogy to new heights with a spoken word section of baseball play-by-play that takes on a lewd, hilarious tone in this context.
The "Holy cow! I think he's gonna make it!" play-by-play bridges the first and second "acts." The second consists of dueling male and female vocals (courtesy of the talented Ellen Foley) arguing about the fact that she won't "go any further" until he agrees to marry her. "Do you love me? Will you love me forever?" she asks, to which he comically replies, "Let me sleep on it."
Predictably, Steinman takes a turn for the cynical as the song closes. "Going all the way" has, to this point, been treated with a silly, nostalgic tone, but Act III quickly reveals it to be the biggest mistake of this poor kid's life. "Paradise" closes with Meat singing about
Praying for the end of time
So I can end my time with you.
It's classic.
The closer, "For Crying Out Loud," is a little hit or miss. It's absolutely epic, clocking in at just under nine minutes of slow piano ballad. Which is an eternity for a slow piano ballad. In fact, for the first three minutes or so that's all there is—Meat and a piano. Strings start up about 3:25 but it's still extraordinarily slow. The best thing about this song, far and away, is the line:
I know you belong inside my achin' heart.
And can't you see my faded Levis burstin' apart?
It's the best erection reference in song since… well, probably ever. (Remember that late nineties R&B song "Too Close," by Next?)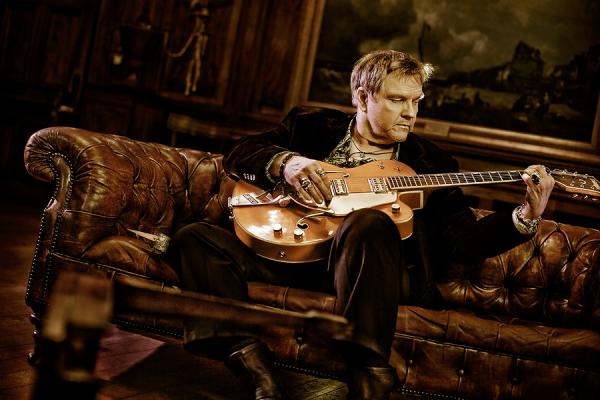 Meat relaxes with his guitar, something he didn't do much of on Bat Out of Hell. Relax, that is. Photo by Martin Häusler .
The whole thing builds to a crashing drum-fueled climax that completely works for me, but I can see how this could be a dud for some. The "for crying out loud" pun comes to a head in the song's post-drums denouement, but honestly the lyrics can't hold a candle to "You Took the Words Right Out Of My Mouth" or "Paradise by the Dashboard Light." Though it's not the best song on the record by a long shot, it's somehow fitting that Bat Out of Hell closes with such a long song. It almost feels like Steinman and Meat Loaf had a dare going back and forth to see how long a piano ballad could be before the label called bullshit and refused to put it out.
And that's it, seven songs. Although, each one feels like two or three. You've got to love this album. Its grand scale, operatic feel, tongue-in-cheek lyrics, and general craziness are phenomenal. And it's truly unique. The basic ideas (mostly about sex) have all been done before, but the finished product is the most theatrical classic rock this side of "Bohemian Rhapsody." It's ridiculous and adolescent in every possible way, but that's what makes it great. Some of the individual tracks live on, but Bat Out of Hell as an album is largely (and lamentably) forgotten by the hip, young crowd we presume the No Surf audience to be. If you don't know it, you've gotta check this one out.
Buy Bat Out of Hell on Amazon!

| mp3 | cd |
| --- | --- |
| | |