---

---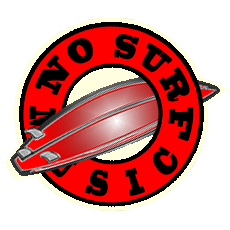 Artist:
Townes Van Zandt Tribute Special
Based In:
Cleveland, Ohio (Harper/Kirby) and St. Paul, Minnesota (Cutrufello)
Website:
Interview Subjects:
Mary Cutrufello, G.S. Harper and Brent Kirby
Interview Date:
May 14, 2013
Interview Location:
Albums:
Fireflies Till They're Gone (2012, Mary Cutrufello), The Belmont Sessions(2008, G.S. Harper), and Coming Back to Life (2011, Brent Kirby & The Lost Fortunes)
Genres:
Americana, country, outlaw country, blues, country blues, singer/songwriter
Related Articles:
---
Townes Van Zandt Tribute Special: Mary Cutrufello, G.S. Harper & Brent Kirby
by Jason D. 'Diesel' Hamad
The Beachland Tavern's Townes Van Zandt tribute provided the opportunity to conduct this interview. In the foreground, along with a band made up of Cleveland Americana luminaries are (l-r) Brent Kirby, Mary Cutrufello, and G.S. Harper, who organized the event. Photo by Jason D. 'Diesel' Hamad, No Surf Music.
If you look at a biography of Townes Van Zandt, it will tell you that he was born March 7, 1944 in Forth Worth, Texas (and that Townes was his middle name… John was his first). That he died on New Years Day 1997 in Smyrna, Tennessee, exactly 44 years to the day after Hank Williams. That he was a singer and a songwriter, influential in the outlaw country movement that followed Willie out of Nashville and down to Texas, but that none of his albums or singles were ever very successful and he spent nearly all of his career playing dive bars and seedy clubs. It will tell you that he was an alcoholic and a heroin addict and that those vices ruled most of his life and eventually ended it.
It will also tell you that his songs have been covered by the likes of Bob Dylan, Steve Earle, Emmylou Harris, Willie Nelson & Merle Haggard, Gillian Welch, the Cowboy Junkies, Robert Plant & Alison Krauss, and Norah Jones. That he's additionally cited as an influence by such artists as Neil Young, John Prine, Nanci Griffith, The Avett Brothers, Jolie Holland, and even Garth Brooks (although don't tell Townes that). That his sometimes protégé Earle once said he was "the best songwriter in the whole world and I'll stand on Bob Dylan's coffee table in my cowboy boots and say that"… and maybe even that he later retracted it.
It will certainly tell you that Townes Van Zandt was a cult legend.
But all of those are just facts. They don't get to the heart of the matter. They don't explain what Townes has meant to the now-several generations of singers, songwriters and Americana musicians who have followed him.
Someone once said that maybe only fifty thousand people ever heard a Velvet Underground album when they were first released, but that every one of them went out to the garage and started their own band. Townes was like that. He may not have influenced a lot of people during his lifetime, but he influenced the right ones and to an incredible degree. He was a songwriter's songwriter, the kind of musician who can change the way someone looks at their own art with just one song. He did for country music what Bob Dylan did for rock, showing people that there was more to it than rhinestones and cowboy boots and that it could be made into something that had real meaning. Once you hear Townes, the way you see music changes, and once he was on the scene, music itself could never be the same.
On May 14, 2013 three consummate Americana singer/songwriters, G.S. Harper, Mary Cutrufello and Brent Kirby, gathered at the Beachland Tavern in Cleveland, Ohio to perform a tribute to Townes Van Zandt, splitting the lead on two dozen of his songs between them, backed up by an all-star band consisting of a who's who of Cleveland Americana artists. Before the show, the trio took some time to discuss Townes, what made him such an important artist, and how he had influenced their own writing. Whether you know every note Van Zandt ever played or just heard the name mentioned when somebody played Willie's version of "Pancho and Lefty," and whether you know Harper, Cutrufello and Kirby or are just hearing about them for the first time, this is a great chance to learn how one of America's greatest songwriters changed Americana forever. So grab a seat, warm yourself by the fire, and get ready for some serious chattin', Townes style.
---
For a taste of Townes Van Zandt, buy Live at The Old Quarter, Houston, Texas on Amazon!

| mp3 | cd | vinyl |
| --- | --- | --- |
| | | |