---

---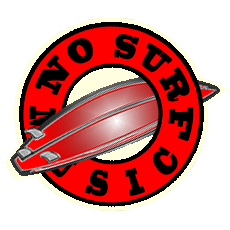 Artist:
Tommy Womack
Based In:
Nashville, Tennessee
Website:
Interview Date:
March 16, 2013
Interview Location:
The Honky Tonk House, Streetsboro, Ohio
Albums:
Positively Na Na (1998), Stubborn (2000), Circus Town (2002), There I Said It! (2007), Now What! (2012)
Genres:
Americana, country, rock, country punk, punk, singer-songwriter
Related Articles:
---
#14 Tommy Womack
by Jason D. 'Diesel' Hamad
When you're talking to him or watching him perform, Tommy Womack isn't the most expressive man. He doesn't move around a lot or gesture with his hands, and his face often remains stoic, filled with sphinx-like mystery. He just drawls on in his down-home Kentucky accent and lays down his line. But it was towards the end of our interview, when I asked him about his career accomplishments as a musician, that his eyes got really big and he looked up at me as he said, "Diesel, all I ever wanted to be—aside from being hugely well known—the only other cool thing that I thought would be really cool to be is to be a cult favorite. I didn't consider much how little money cult favorites make and how frustrating it could be to be a cult favorite and wish to be higher up the food chain, but I wanted to be a cult favorite and I am one. So in that respect I've made it."
If that don't say it all, I don't know what does. Tommy Womack is a cult favorite. He's the type of songwriter who isn't rich, isn't famous, but for those who are lucky enough to have heard his music, he's ranked right up there with the best of 'em. And yeah, that is a pretty damn cool thing to be. People who know music know him. People who write music want to write like he does. People who are worth respecting themselves respect him. And personally, I'd rather have that than an arena full of screaming teenagers any day.
I still remember the first time I heard Tommy Womack, his song "Alpha Male and the Canine Mystery Blood" beaming in from space through the satellite radio and into my beat-up 1998 Ford E-150 conversion van driving around somewhere in the dusty deserts of the great Southwest. That song… well, either you get it or you don't. And if you get it, you can't help but realize that Tommy Womack is one of the great ones. And if you don't get it, well, who gives two shits about you, anyway? That's the beauty of being a cult figure.
So whether you know his catalog by heart from the first notes Government Cheese played in Bowling Green back in the 80's or you're just hearing about him for the first time, have a seat by the fire and get ready to dig deep into one of America's lost musical treasures, Mr. Tommy Womack.
For a taste of Tommy Womack, buy Now What! on Amazon!

| mp3 | cd |
| --- | --- |
| | |