---

---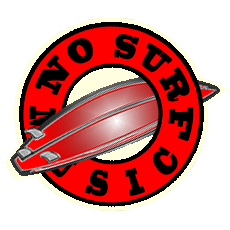 Artist:
The Womack Family Band
Based In:
Norwalk, Ohio
Website:
Interview Subjects:
Haley Heyman (guitar/piano/percussion/vocals), Noah Heyman (bass/guitar/piano/cello/percussion/vocals), Tony Shaffer (guitar/bass/piano/organ/mandolin/banjo/trumpet/bass clarinet/cello/pedal steel/vocals), Cory Webb (drums/percussion/ukulele/vocals)
Interview Date:
September 21, 2012
Interview Location:
Albums:
The Womack Family Band (2010), From Chestnut (EP, 2011), The Blue Room (2012)
Genres:
Americana, folk, folk rock, blues, blues rock, jazz, country
Related Articles:
---
The Womack Family Band: Haley Heyman, Noah Heyman, Tony Shaffer, Cory Webb
by Jason D. 'Diesel' Hamad
The Womack Family Band at their Burning River Fireside Chat, which was ironically enough held in the green room at the Winchester, which is actually blue. (l-r) Cory Webb, Noah Heyman, Haley Hayman, Tony Shaffer. Photo by Cody Carlson.
The first time I saw Norwalk, Ohio's Womack Family Band play live, I didn't actually see them. It was at the release of Chris Castle's Last Bird Home album at a Honky Tonk House concert in Streetsboro, Ohio. While the Womacks were downstairs on the Man Cave stage playing their opening set, I was upstairs interviewing Chris (and eating some fried chicken). But as we spoke, the music from the basement drifted up the stairs, and occasionally exploded with a fury that demanded to be heard. In fact, at several points, both Chris and I almost had to stop and focus on the pure awesomenosity that was happening just a few feet away. It was clear even without actually seeing them that these guys were magic on stage.
Since then I've seen the band several more times and confirmed that appraisal. The Womack Family Band is not just one of the most exciting local bands I've seen in a long time, they're one of the most promising bands in the country. Period. They have the kind of crossover appeal that make them good candidates to be the next Americana superstars à la The Avett Brothers or Mumford & Sons (hmmmm… family themes all around, right?). Their unique blend of folk, rock, jazz, blues and country influences makes for a sound that at times sounds like greats from the past like the Beatles, the Band, Django Reinhardt, Mississippi John Hurt, or Waylon Jennings but the way they blend these disparate influences together makes for a sound that is absolutely unique.
It was at the release show for their newest album, The Blue Room, that I had the opportunity to sit down with all four members of the band and discuss everything from their musically cohabitant living arrangement to their roots as a metal band (no, really), all while swearing profusely and talking about things Tony's grandmother is never supposed to know about. So sit back, enjoy the fire, and get to know these guys way before all your friends are talking about them.
---
Buy The Blue Room on Amazon!
mp3