---

---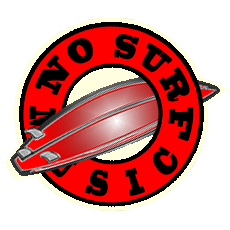 Artist:
The Spring Standards
Based In:
Brooklyn, NY
Website:
Interview Subjects:
James Cleare, Heather Robb, James Smith, Noah Goldman (kinda)
Interview Date:
May 13, 2012
Interview Location:
The Beachland Tavern, Cleveland, Ohio
Albums:
No One Will Know (EP, 2008), Would Things Be Different (2010), yellow//gold (2012)
Genres:
Folk rock, indie rock
Related Articles:
---
The Spring Standards: James Cleare, Heather Robb, James Smith and Noah Goldman
by Jason D. 'Diesel' Hamad
Bands are interesting creatures. Much like snowflakes or teen vampire/werewolf movies, no two are exactly alike, if only to avoid lawsuits. Solo acts are one thing. When you go to see Lucinda Williams, you go to see Lucinda Williams. It doesn't matter if she's backed up by a band full of bipolar, anorexic, hairless cats, as long as they can play well. But bands have a special dynamic. Sometimes it's contrived. You're gonna be the frontman. You're gonna be the quiet one. You're gonna be the heartthrob all the girls will swoon over (so make sure you don't let on that you're gay). Other times, a band just is what it is and the marketing gurus don't have a say… their dynamic just develops from the members' personalities.
The Spring Standards, some of the most exciting live performers on the indie rock scene today, describe themselves as a democracy. It's pretty apt. All three members write songs, all play multiple instruments, and all split up drum duties (quite literally… the kit is spread all over the stage). For each particular song, each takes on whatever duties are most fit. The band has no frontman (or woman), instead taking turns in the lead role depending on the situation. It's an arrangement that seems to fit their personalities well, as none of the members posses particularly outsized personalities, but each compliments the others in a way that forms an efficient whole. In some ways, maybe it's how all bands should be. But don't tell that to Mick Jagger.
You can hear that dynamic at play when the group sat down for their Burning River Fireside Chat. Depending on the question, one member or another may take the lead in answering, but there's a lot of "you said it, brother" agreement. It's like even if they've never thought about something before, they know their bandmates well enough that any one of them can give the answer they all were thinking. So whether you know the Spring Standards well or you're just meeting them for the first time, pull up a chair and find out what they're all about. Believe me, with the way these guys play and the future they have ahead of them, you'll want to get to know them as soon as possible.
For a taste of The Spring Standards, buy yellow//gold on Amazon!
mp3