---

---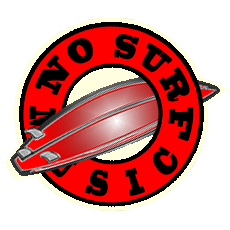 Artist:
The Bottle Rockets
Based In:
St. Louis, Missouri
Website:
Interview Subjects:
Brian Henneman (vocals/guitar), John Horton (guitar/lap steel), Mark Ortmann (drums) and Keith Voegele (bass/vocals)
Interview Date:
May 31, 2013
Interview Location:
Albums:
Bottle Rockets (1992), The Brooklyn Side (1994), 24 Hours A Day (1997), Leftovers (1998), Brand New Year (1999), Songs of Sahm (2002), Blue Sky (2003), Live in Heilbronn Germany (2006), Zoysia (2006), Lean Forward (2009), Not So Loud (2011)
Genres:
Americana, country, rock, alt country
Related Articles:
---
The Bottle Rockets: Brian Henneman, John Horton, Mark Ortmann, and Keith Voegele
by Jason D. 'Diesel' Hamad
The Bottle Rockets rock out at the Beachland Ballroom following our interview. (l-r) John Horton, Mark Ortmann, Brian Henneman, and Keith Voegele
Anybody who loves alt.country owes a debt of gratitude to the Bottle Rockets. Back in the early 90s, they were one of the bands that popularized the new sound, and for a brief time it looked like they and their alt.country brethren might really take off, replacing alternative as the "mainstream" next big thing. But it turned out no one really wanted to go from Eddie Vedder to Rhett Miller. Well, at least not enough of 'em.
And really, that's the way I like it. Because it's a genre that never really has become super popular, it's a genre that's also never sold out. Alt.country is where a lot of the best music that's being produced today can be found, the best lyrics, the best songwriting, and the best musicians. Because there's not necessarily an expectation of "making it big," bands don't have to compromise. They can do what they want. They can be real artists. They never have to dumb things down for the lowest common denominator. But hell, you're reading this website, so I'm not telling you anything you didn't know.
If there's one band that typifies this, it's the Bottle Rockets. Back in the day, they started out as a rock-yer-balls-off rowdy bunch. But even as they were bashing their songs out at the highest possible decibel, they were writing intricate, intelligent folk lyrics that would do any acoustic poet proud. There were just some crazy-ass guitar riffs in the background. No matter what the music was doing, the stories were always well told. Hell, I'll contend to my dying day that "Welfare Music" is one of the greatest down-and-outer anthems ever written, right up there with the likes of Woody Guthrie's "I Ain't Got No Home," Billy Joe Shaver's "I Been to Georgia on a Fast Train" and Drive-By Truckers "Putting People on the Moon."
Twenty years after they first started, the Bottle Rockets are still going strong. Maybe they'll never play a packed house at the Garden, but that just makes them more accessible. Today you're just as likely to hear them doing an acoustic show at a house concert as you are to see them rocking out someplace like the Beachland Ballroom, but whatever form their shows take they're still awesome. They may have been one of the earliest alt.country bands, but they've lasted so long because they keep making great music, and that keeps them relevant.
This interview covered a lot of ground, from those early days when everything seemed to go wrong all at once, to the state of the music industry in the 21st century, to how the band has transitioned as they've gone along and what's coming next. So pull up that chair, get the marshmallows out, and get ready for some serious Burning River Fireside Chat action.
---
For a taste of the Bottle Rockets, buy Not So Loud on Amazon!

| mp3 | cd |
| --- | --- |
| | |