---

---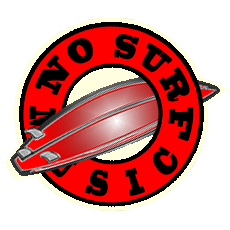 Artist:
Robbie Fulks
Based In:
Chicago, Illinois
Website:
Interview Date:
September 29, 2013
Interview Location:
Albums:
Country Love Songs (1996), South Mouth (1997), Let's Kill Saturday Night (1998), Couples in Trouble (2001), 13 Hillbilly Giants (2001), Georgia Hard (2005), Revenge! (2007), Happy (2010), Gone Away Backward (2013)
Genres:
Country, folk, bluegrass, rock, alt.country
Related Articles:
---
Robbie Fulks
by Jason D. 'Diesel' Hamad
Robbie Fulks performs at the Beachland Tavern in Cleveland, Ohio following our interview. Photo by Jason D. 'Diesel' Hamad, No Surf Music.
Robbie Fulks has long been a favorite here at No Surf, both for his songwriting and his dynamic, often boisterous performances. No joke, he's got to be on the list of musicians you need to see live before you die.
Robbie might be most well known for his witty novelty songs like "She Took a Lot of Pills (And Died)," "I Told Her Lies," and "I'm Gonna Take You Home (And Make You Like Me)." In fact, he may well be the most adept practitioner of such songwriting since the great Roger Miller. His comedy songs are absolutely hilarious, and if that were all he did it'd be impressive enough for me.
But that's not all Fulks is about. In fact, all of his albums have had more serious songs, many of them just as well crafted as his funnier pieces. He's also a terrific guitar player, perhaps one of the most underrated in country music today. Fulks himself admits, however, that since most people latch onto the less serious numbers, they often overshadow the others. "If there's two funny songs out of twelve," he told me, "people will focus on that to the detriment of everything else."
One place where that wasn't the case was the title track to his 2005 album Georgia Hard. Although that album still had plenty of jokey songs (in fact, several of his best) this semi-autobiographical piece stood out so far above the rest that his talent as a "serious" songwriter couldn't be ignored. It left me, personally, wanting more along this line.
That finally happened with 2013's Gone Away Backward. Not that the album is completely humorless, but it focuses much more heavily on deeper, more serious themes. Thematically, the whole album (and several songs in particular) stands as a direct successor to "Georgia Hard."
Musically, however, it's a very different mood than his usual work. Most people would classify Fulks as an alt.country player, more often on the rocky side than the country side. But this album, completely acoustic, goes back to his roots as a bluegrass player with songs in that vein and in the mode of the earlier days of country. It's bleak, it's sorrowful, it's powerful, and it really shows Fulks' capability as a songwriter and a musician.
We were very lucky to have Robbie sit down with us at the end of November, just a couple weeks after the release of Gone Away Backward to discuss both history of his career and the new album itself. Whether you've followed Fulks for years or are just discovering him, we can't recommend him highly enough and hope you'll enjoy this opportunity to delve into his mind and get to the bottom of his new music. So cozy on up to the fire and get ready to for some thoroughly interesting chat action.
---
For a taste of Robbie Fulks, buy Gone Away Backward on Amazon!

| mp3 | cd |
| --- | --- |
| | |