---

---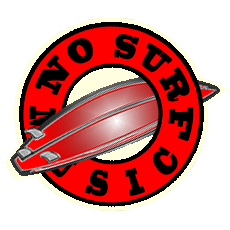 Artist:
James McMurtry
Based In:
Austin, Texas
Website:
Interview Date:
July 12, 2013
Interview Location:
Albums:
Too Long in the Wasteland (1989), Candyland (1992), Where'd You Hide the Body (1995), It Had to Happen (1997), Walk Between the Raindrops (1998), Saint Mary of the Woods (2002), Live in Aught-Three (2004), Childish Things (2005), Just Us Kids (2008), Live in Europe (2009)
Genres:
Americana, rock, alt country, folk rock
Related Articles:
---
James McMurtry performs at The Kent Stage just after our interview. Photo by Jason D. 'Diesel' Hamad, No Surf Music.
# 19 James McMurtry
by Jason D. 'Diesel' Hamad
I hate the "Star Spangled Banner." I'm not being unpatriotic when I say that; I just think it's a horrible choice for a national anthem. I don't want any damn song about war representing me. I would not be alone in suggesting Woody Guthrie's "This Land Is Your Land" would be a much better choice. No song has ever captured the American spirit like that one has. Hell, I'd even be willing to accept it without the radical verses, if need be.
If, for some reason, "This Land" were wiped from the consciousness of every human on Earth, my next choice would be a song by the man I firmly believe to be America's second greatest political songwriter, James McMurtry. That distinction rests chiefly on three songs, "We Can't Make It Here Anymore," "Cheney's Toy" and "God Bless America," (which ironically shares a name with the abomination in response to which Guthrie wrote his masterpiece), but my nomination isn't overtly political at all. Instead, it's an epic piece that perhaps better than any other song encompasses all aspects of American life, "Choctaw Bingo." It has guns, it has drugs, it has moonshine, it has highways, it has truckers, it has landmarks, it has fast food, it has cigarettes, it has Indians, it has parties, it has mail-order brides, it has gambling, it has shady businessmen, it has football, it has bikers, it has halter tops, it has Texan pride, it has family, it has questionable parenting, it has sex, and it even has a little bit of incest. It's America writ large, all wrapped up in eight-and-a-half minutes of awesome rock n' roll. Even better, as McMurtry says, "that's sort of a Swiss Army song; you can keep adding stuff to it."
Valuing songwriting as much as I do, it was a great pleasure to have an opportunity to talk with Mr. McMurtry (over plastic cups full of red wine, no less) when he came to the Kent Stage to play with The Bottle Rockets. We discussed a number of his greatest songs, his career past, present and future, his novelist father and songwriting son, and, of course, what the hell is wrong with America these days. So if you really want to hear things straight from the horse's mouth, grab a bottle of vino yourself and pull up a chair for some serious chatting, Burning River style.
---
For a taste of James McMurtry, buy Live in Europe on Amazon!

| mp3 | cd |
| --- | --- |
| | |