---

---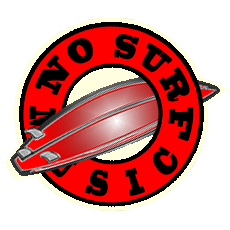 Artist:
Ha Ha Tonka
Based In:
West Plains, Missouri
Website:
Interview Subjects:
Brett Anderson (guitar/mandolin/vocals), Lennon Bone (drums/vocals), Lucas Long (bass/vocals), Brian Roberts (vocals/guitar)
Interview Date:
7/21/2012
Interview Location:
The Grog Shop, Cleveland Heights, Ohio
Albums:
Buckle in the Bible Belt (2006), Novel Sounds of the Nouveau South (2009), Death of a Decade (2011)
Genres:
Americana, alt.country, indie rock
Related Articles:
---
#9 Ha Ha Tonka: Brett Anderson, Lennon Bone, Lucas Long, Brian Roberts
by Jason D. 'Diesel' Hamad
Ha Ha Tonka relaxes in the same rural Missouri habitat that provides the background for much of their music. (l-r) Lennon Bone, Brian Roberts, Brett Anderson, Lucas Long. Photo by Todd Roeth.
I have to admit that my favorite part of this whole music website gig thing is doing the Burning River Fireside Chats. Sure, it's nice getting on the list to plenty of great shows or waking up to a new bubble wrap envelope full of yet-to-be-released cd's just waiting to be ripped and explored, but there's nothing quite like having the opportunity to get to know the people behind the music, which is exactly what I try to do with every interview. Still, as cool as it can be sitting down with someone you don't know but have listened to for years, every once in a while it's nice to have a BRFC session with someone you've already had an opportunity to get to know over the years. It becomes more of an opportunity to chill with old friends than an interview. That may be the vibe we're going for with all of these encounters, but it's rare that it actually happens.
However, Ha Ha Tonka is one of those rare examples. I've been a fan of these guys forever, since right after they changed their name from Amsterband (clever moniker, but it makes you think they're a Phishy jam band, which they most definitely are not) and released their first album Buckle in the Bible Belt on Bloodshot records. I met all four band members at that first show, where they opened for the Old 97's at the Beachland Ballroom, and since then I've seen them every time they've come back to Cleveland, caught them in Columbus and L.A., and just missed them once in New York when their promoter made them play early so the throngs of 13-year-old girls there to see their tourmates could get home before bedtime. They've been No Surf Friends since way before there was a No Surf Music (and Brian's encouragement was instrumental in making sure we got started), they're one of the nicest bunch of miscreant musicians you'll ever meet, and oh, yeah, they are quite probably the best band in the entire country.
I know that sounds a little over the top. Well, it isn't. There are plenty of reasons I like these guys so much. Just listen to their albums, Buckle in the Bible Belt, Novel Sounds of the Nouveau South, and Death of a Decade. Each of them is just fantastic. There's Brian Robert's impressively memorable lyrics and well-spun Ozark tales. There's Brett Anderson's distinctive guitar and mandolin riffs. There's the awesome vocal harmonies laid down by all four members. There's the undeniable ability to just flat out rock. And if their studio performances aren't enough, these guys are even better live. I've never seen a show where they didn't pour every ounce of energy into their performance, stomping their way through fan favorites like "St. Nick on the Fourth in a Fervor" and "Usual Suspects," bringing it back down for intricate vocal renditions of "Hangman" and "Pendergast Machine," and then lighting it all back up with rousing covers like their spot-on Ram Jam-inspired version of "Black Betty" or their usual closer, "12-inch, 3-speed Oscillating Fan." Watching one set of Ha Ha Tonka on stage is sure to get anyone hooked.
So whether you've never heard of these Ozark Mountain ass kickers or you've been hanging out with them every chance you can get for years, pull a chair up to the fire, loosen up that bible belt, and spend a little time getting to know the Tonk boys. I promise, once you do you'll be a fan for life.
For a taste of Ha Ha Tonka, buy Death of a Decade on Amazon!

| mp3 | cd | vinyl |
| --- | --- | --- |
| | | |