---

---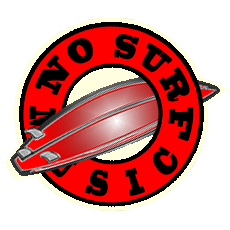 Artist:
Eric Taylor
Based In:
Houston, Texas
Website:
Interview Date:
July 21, 2013
Interview Location:
Albums:
Shameless Love (1981), Eric Taylor (1995), Resurrect (1998), Scuffletown (2001), The Kerrville Tapes (2003), The Great Divide (2005), Hollywood Pocketknife (2007), Live at the Red Shack (2011), Studio 10 (2013)
Genres:
Americana, country, singer/songwriter, lyrical storytelling, beat poetry
---
When we did our interview, Taylor was clean shaven, claiming his goatee had gotten more famous than he was. Whether or not that's true, he's a man with a million stories to tell, most of them damn interesting.
Eric Taylor
by Jason D. 'Diesel' Hamad
There's this concept in the modern world that there are these things called "normal" and "sane" and that that's what you're supposed to be. This, of course, is bullshit. "Sane" doesn't exist and "normal" is just boring. Most of my favorite people are pure guano crazy. Just ask Jessi Darlin.
One person who'll never be accused of being boring is Eric Taylor. He's what folks prone to euphemisms might call a "character." What that really means is he says just what's on his mind and doesn't worry one wit what anyone thinks about it. This extends to his stage shows, as well. He gets up, plays some music, and just sorta tells stories. Maybe they're about the music, maybe not. Maybe it is music, and maybe not. Really what he does is beat poetry with some notes mixed in. Whatever it is and whatever he's talking about, one thing it's not is boring.
That extends to his Burning River Fireside Chat, as well. We recorded it hanging out in the garage at the Honky Tonk House in Streetsboro, Ohio (well, at least until the mosquitoes chased us back inside. Hosts Jay & Tammy Johnson joined us, as well as some of the band of misfits that frequent the House, and it was a little chaotic. But Taylor seemed to feed off that, thriving on the chaos and relishing the chance to recount his history from his early days on the Houston music scene in the late 60s and 70s hanging out with folks like Lightnin' Hopkins, Guy Clarke, Townes Van Zandt, and, of course, his eventual wife Nanci Griffith to his time in Nashville, touring with guys like Lyle Lovitt, and on to the modern day and his brand new album Studio 10. Oh, and he's got a few things to say about Billy Joe Shaver, too. Oh, and Julia Roberts. And Sterling Hayden. He really has known just about everybody.
Yeah, there's a few stories in there, and Eric seemed to enjoy telling them almost as much as I enjoyed hearing them. Whether you're an Eric Taylor superfan or you've just heard the name kicked around a little, you'll probably think his tales are pretty fascinating, too. So grab a seat, pull up to the fire to keep those mosquitoes away, and let's have a little chat.
---