---

---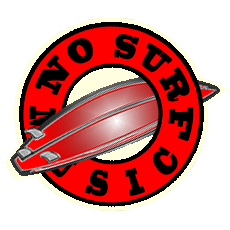 Artist:
The David Wax Museum
Based In:
Boston, Massachusetts
Website:
Interview Subjects:
David Wax and Suz Slezak
Interview Date:
February 4, 2013
Interview Location:
Albums:
I Turned Off Thinking About (2007), Carpenter Bird (2009), Everything Is Saved (2011), Knock Knock Get Up (2012)
Genres:
Americana, Mexo-Americana, folk, indie rock
Related Articles:
---
The David Wax Museum: David Wax and Suz Slezak
by Jason D. 'Diesel' Hamad
When No Surf Music was founded and we decided to start the Burning River Fireside Chats series, there were several bands I wanted to include more than any others. One of those was The David Wax Museum. With their blend of Mexican and American folk traditions, plus some indie rock styling, their music is some of the most unique and fascinating being produced today. And the backstory of how a couple of kids from Missouri and Virginia—and living in Boston—became so engrossed with the Mexican musical spirit is just as fascinating. Plus, David and Suz, the band's co-frontpersons, are just plain cool cats.
Unfortunately, even though I've known them for years and seen them more than any other group since this site's founding, we've never been able to coordinate a time in the band's schedule to sit down with a microphone running. But with the band embarking on a tour in support of Tift Merritt and planning a stop at our favorite venue, The Beachland Ballroom, we all agreed this was the time it had to get done. And then their schedule got funky again…
No worries, though, because luckily the band was playing a headlining show in Canton the day before, and determined enough to drive though a snowstorm, I headed down, laptop in hand. When I got there, I found David leaning casually against the back of a couch in the green room while Suz busily cooked at the hotplate they'd just acquired to make their natural food lifestyle a little easier to handle on the road. It also served as a perfect centerpiece for a wintertime Fireside Chat.
So after handshakes and hugs, we set down to business, the two of them taking turns alternately answering questions or stirring the pot, finally getting that interview I'd been waiting on for almost two years.
So whether you're a huge David Wax Museum fan (as you should be) or just hearing about them for the first time, sit back, relax and find out how this eclectic band came about and how their latest album, Knock Knock Get Up came to be the Mex-Americana/indie rock masterpiece that it is.
For a taste of David Wax Museum, buy Knock Knock Get Up on Amazon!

| mp3 | cd |
| --- | --- |
| | |