---

---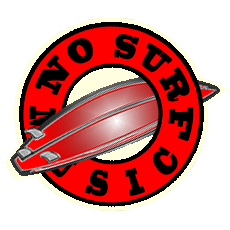 Artist:
Billy Joe Shaver
Based In:
Waco, TX
Website:
Interview Date:
December 2, 2011
Interview Location:
The Beachland Ballroom, Cleveland, OH
Albums:
Old Five and Dimers Like Me (1973), When I Get My Wings (1976), Gypsy Boy (1977), I'm Just an Old Chunk of Coal (1981), Billy Joe Shaver (1982), Salt of the Earth (1987), Tramp on Your Street (1993), Unshaven: Live at Smith's Olde Bar (1995), Highway of Life (1996), Victory (1998), Electric Shaver (1999), The Earth Rolls On (2001), Freedom's Child (2002), Live from Down Under (2003), Try and Try Again (2003), Billy and the Kid (2004), A Tribute to Billy Joe Shaver: Live (2005), The Real Deal (2005), Storyteller: Live at the Bluebird (2007), Everybody's Brother (2007)
Genres:
Americana, country, outlaw country
Related Articles:
---
#5 Billy Joe Shaver
by Jason D. 'Diesel' Hamad
Billy Joe Shaver, sans hat but looking like he's ready to take on the wind and wrestle it to the ground single-handed.
Alt.country singer/songwriter Jason Isbell really likes the Twitter machine. Like, a lot. He tweets night and day, pretty much every thought that crosses his mind. Frankly, it's a little annoying. But, being the dedicated public servant that I am, I follow him because every once in a while he actually tweets something about music. Hell, almost once a month he and Rhett Miller both do on the same day.
Anyway, last weekend, Mr. Isbell, in reference to his recent gigs opening for John Prine, said, "It's nice when your heroes are cool people," to which I (in my guise as @NoSurfMusic) replied "That's why all my heroes are outlaw country guys." This probably had a little bit to do with the fact that I was barely twelve hours into the afterglow of meeting and interviewing the great Billy Joe Shaver.
Now, if you only know one thing about Billy Joe Shaver personally, it's probably the legend of how he shot a guy in the face in a honky tonk parking lot after asking him "Where do you want it?" This does not evoke the picture of a nice guy. Frankly, I wasn't sure what to expect out of him, but it turns out that Billy Joe is just about the coolest cat you'd ever want to meet. Not only was he incredibly gracious with his time and pleasant to be around, but also he was absolutely fascinating to talk with.
In fact, Mr. Shaver's largess nearly got us in trouble with the cops, or at least the half-assed rent-a-cop who passes for security at the Beachland Ballroom, where he played his recent Cleveland show. Apparently, it is illegal for one to give away one's personal possessions within Cleveland city limits, at least without a court order. After the gig, I waited around patiently for the fans to finish up the usual meet and greet at the merch table, wanting to thank him again for his time. When I approached, we chatted, and I promised I would send the links to our forthcoming articles along to his publicist so he could read them if he liked, to which he replied he had his own email address if I'd like to send them there, and he proceeded to scrawl it in sharpie across a full page of my notebook (oh, you can bet that's getting framed and going up on my wall!). When he was done, he remembered that after the interview he'd said that he wanted to give me a copy of his book, so he unwrapped one, signed it ("Bless You, Your Friend Billy Joe"), and handed it to me.
With no one else waiting to buy anything, we continued chatting for only a few seconds before the rent-a-cop—apparently desperately seeking some relevance since they took her gun away—bellowed out "PAY FOR THE BOOK!" at the top of her lungs. Mr. Shaver and I both ignored her and continued chatting until she started shouting, "You've got to PAY FOR THE BOOK!" over and over again like a twisted Wonderland broken record version of Chicago's "April 29. 1968." We both tried to shoo her away like the pointless inconvenience she was, but she continued the harassment, apparently convinced that I was some sort of devious matchstick man and Mr. Shaver was some doddering, old, senile fool who would forget that I owed him money if I just engaged him in conversation for thirty seconds and walked away (the former is conceivable, but the latter far from the truth). This all despite the fact that she'd been there (securing free drinks from behind the bar) when I interviewed the man before the show, and was lurking not two feet away when Mr. Shaver gave me his personal email address and said he was bestowing upon me the item in question.
Finally, the girl working the merch table had to virtually jump into the middle of us, exclaiming, "She's only trying to look out for you, Billy Joe!" as Mr. Shaver tried to explain that he'd given me the book, no money was owed, and he could handle himself just fine, thank you very much. The merch girl finally appeased the woman by giving her a t-shirt, which she "reluctantly" took, then greedily got Mr. Shaver to sign (and considering she didn't even know who he was, you can almost certainly find it on eBay right now). Considering that Billy Joe and I both have a history of being unfairly arrested, I think we can agree that there's a reason "Hobo's Lullaby" states "When you die and go to heaven / There'll be no policemen there."
Now, I share this little story primarily for two reasons: a) I'm a self-indulgent prick and b) I think it just shows that whenever Billy Joe Shaver is around, something entertaining is going to happen. Aside from that surreal incident, however, it was a great night. Shaver's performance was terrific, and the opportunity to talk with him was a true honor.
Usually before we start an interview, I explain to the subject that the series is called Burning River Fireside Chats, and so they're very informal and we're looking for real stories, so don't be afraid to just jump in and talk if you've got something to say. With Billy Joe, he just kind of sat down and we started, but he didn't need any prep. He just told it like it is and like it was right from the get go. With Pearl Harbor Day coming up, it reminded me of when I was a kid and every family get together I'd ask the members of the Greatest Generation to tell me about their experiences in World War II, even if they'd already told every story a hundred times (it probably didn't hurt that I was wearing my grandfather's Navy dog tag around my neck at the time). That's what it felt like with Billy Joe, and with a four-decade age gap between us it wasn't far from the truth. I hinted at a topic and he just went with it, laying out the history in the way only a man who's lived it can. We discussed his personal story, growing up in Texas and how he was first exposed to music, his early days in Nashville, and the meaning behind some of his greatest songs. And yes, we talked about the shooting, including some revelations surprising whether or not you've heard "Wacko From Waco." We even discussed how I got my nickname, turning your humble host into the interviewee for a few moments.
All hype aside, this is one interview you definitely don't want to miss, and an experience I'll certainly remember as long as I live. Thanks a lot, Billy Joe.
[Editor's note: The Beachland is a great place, but they don't really have accommodations for an audio interview. About halfway through, they opened the doors and it began to get pretty noisy in the back bar where we were sitting. Some of the interview may therefore be hard to hear, but put on some headphones and listen close. I promise it's worth it.]
For a taste of Billy Joe Shaver, buy Live at Billy Bob's Texas on Amazon!

| mp3 | cd |
| --- | --- |
| | |