---

---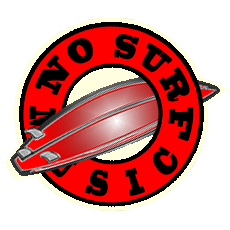 Artist:
Asleep at the Wheel
Based In:
Austin, TX
Website:
Interview Subjects:
Ray Benson (vocals/guitar)
Interview Date:
September 9, 2011
Interview Location:
The Kent Stage, Kent, Ohio
Albums (abridged):
Comin' Right at Ya (1973), Asleep at the Wheel (1974), Texas Gold (1975), Wheelin' & Dealin' (1976), The Wheel (1977), 10 (1987), Western Standard Time (1988), A Tribute to the Music of Bob Wills & the Texas Playboys (1993), Ride With Bob (1999), Reinventing the Wheel (2007), Willie and the Wheel (2009, with Willie Nelson), It's a Good Day (2010)
Genres:
Americana, country, Western swing
Related Articles:
---
Asleep at the Wheel: Ray Benson
by Jason D. 'Diesel' Hamad
Ray Benson chats with the spirit of Bob Wills (played by Marco Perella) in his play "A Ride With Bob," which also stars his Asleep at the Wheel bandmates.
There are plenty of musical styles that have seen their time come and go. Sometimes this is a good thing: think disco or the entire decade of 80's rock with the exception of the Pretenders, Dire Straits and Camper Van Beethoven. Most of the time, though, it's not so beneficial, and something great is lost. One such style that had its day in the sun during the 1930's and 40's was Western swing, thanks in large part to the great Bob Wills. The subgenre, which originated in the 1920's, came out of a mixture of traditional Western music with the popular jazz and swing music of the day. While Wills' Texas Playboys and other groups such as Milton Brown and His Musical Brownies, the Light Crust Doughboys and Spade Cooley and His Orchestra tore up dancehalls across the Southwest for decades, the style was hit hard by a wartime tax on nightclubs and never managed to recover after the boys came home.
Still, Western swing is a terrific form of music. Up-tempo, fun, and perfectly danceable, it brings together the best elements of jazz, folk, polka, blues, swing, Dixieland and Western traditions to form an amalgamation that is uniquely entertaining. While the heyday of this music is long past, there are still a number of notable bands preserving the sound for modern generations. Chief among these is the legendary group Asleep at the Wheel, which since 1970 has been burning up stages all across the country with their fiery mix of pulse-pounding tunes, high-quality musicianship, and larger-than-life stage presence. In that time they've released dozens of albums (including several Wills' tributes and a collaboration with Willie Nelson), charted 19 singles, won 9 Grammys, performed on Austin City Limits a record 10 times, and even written and performed a play about Wills' life (and afterlife) entitled "A Ride With Bob."
Although the lineup of Asleep at the Wheel has undergone many changes since its inception, its frontman, Ray Benson, has always been the driving force, keeping the band on the road through good times and bad and keeping the music alive for anyone who will listen. He's larger than life in more ways than one (Mojo Nixon refers to him as the "tallest Jew in Texas," but I think he's underestimating Benson's geographic reach), and with the possible exception of Pete Seeger, it's likely that no man or woman alive today has singlehandedly done more to preserve a style of music than Benson has. If Bob Wills is the all-time King of Western Swing, then there's no doubt that Ray Benson is his rightful heir.
No Surf was pleased and honored to sit down for a Burning River Fireside Chat with Ray in the band's Texas-sized tour bus before their show at the Kent Stage in Kent, Ohio back in September. We hope you'll enjoy it as much as we did.
For a taste of Asleep at the Wheel, buy Ride With Bob or Willie and the Wheel on Amazon!

| mp3 | cd | mp3 | cd | vinyl |
| --- | --- | --- | --- | --- |
| | | | | |