---

---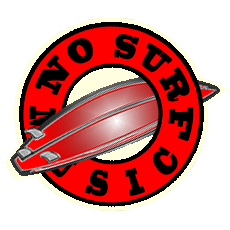 Artist:
Alice Wallace
Based In:
Fullerton, California
Website:
Interview Date:
September 21, 2013
Interview Location:
Albums:
Sweet Madness (2011)
Genres:
Americana, country, folk, blues
Related Articles:
---
Alice Wallace
by Jason D. 'Diesel' Hamad
Alice cracks a bit of a smile while performing at the Rhythm of Life Festival in Wellington, Ohio the day of our interview. Photo by Jason D. 'Diesel' Hamad, No Surf Music.
The music world makes for some interesting relationships. Oftentimes, you only get to see people once or twice a year when they happen to be coming through town. That's if you're lucky. Alice Wallace and I first met over two years ago when she sent me her first album, Sweet Madness, for review. We started emailing back an forth almost immediately, and although we've talked online pretty regularly since then, we'd never actually met until she finally came to the Cleveland area this September. After a successful show at the Barking Spider in University Circle, a set at the Rhythm of Life Festival in Wellington, and a special appearance at the Honky Tonk House Concert series in Streetsboro, we sat down to discuss her career and her new album, which I'd just heard for the first time that day.
Alice is a unique musician, blending country, folk and blues into her own brand of Southern California Americana that relies heavily on the quality of her voice, which is one of the best out there. Her songwriting is deeply personal, often based off of her somewhat roller-coaster-like love life. The girl writes a lot of breakup songs, let's just put it that way. But it's her ability to tap into the emotion of such experiences and express them through her songs that makes her writing so intriguing.
As her second album, A Thousand Miles From Home is released, Alice has just a little over a half-year under her belt as a full-time professional musician. Finally free of the encumbrance of a nine-to-five, she's looking to expand her horizons, taking her act into new territory and exposing ever-further regions to her undeniable talent. The trip to Chicago and Cleveland during which this interview was recorded was just another step along this path.
It was really gratifying to get a chance to sit down and talk with Alice after all this time, and we discussed everything from her transition into the world of professional music to the individual tracks on her new album to the unanswerable question of just where the compunction to be an artist comes from and why she could never spend her life chained to an office chair. So have a seat yourself, cozy up to the fire, and get ready to find out all about one of Americana music's most exciting up-and-coming singer/songwriters.
---
For a taste of Alice Wallace, buy A Thousand Miles From Home on Amazon!

| mp3 | cd |
| --- | --- |
| | |