---

---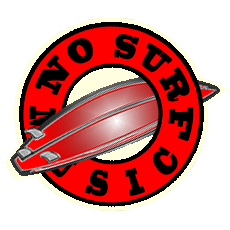 Artist:
Demos Papadimas
Based In:
Youngstown, Ohio
Website:
Interview Date:
September 25, 2016
Interview Location:
Warren, OH
Albums:
Demos Papadimas (EP, 2012), Wandering Through the Wilderness (2013), Waiting (2016)
Genres:
Americana, folk, country, Gypsy, Greek Rembetiko, roots rock, Greco-Americana
Related Articles:
---
#39 Demos Papadimas
by Jason D. 'Diesel' Hamad
Demos Papadimas performing at the G.A.R. Hall in Peninsula, Ohio. Photo by Jason D. 'Diesel' Hamad, No Surf Music.
It had been a long night. Cedar's in Youngstown is infamous for its late-starting shows, but after Pittsburgh's Redlines and locals Radio Lark had come and gone, it was easily past one a.m. before White Buffalo Woman took the stage. It was more like three before we got out of there. So when Demos Papadimas and I met for coffee the next afternoon, intending to do an interview before heading over to The Record Connection in Niles to celebrate the vinyl release of Homemade Vision with our friends Angela Perley & the Howlin' Moons, neither one of us could really form coherent sentences. Hey, that's just the rock 'n' roll lifestyle.
But after a lot of caffeine, some pizza, and a quick solo acoustic performance by AP, we regrouped at yet another coffee shop, this one right next to the church where he had attended Greek school, and gave it another go. This time we were somewhat more alive and, as usually happens when Demos and I get together, we talked. A lot. About a whole range of topics. We discussed his new album, Waiting, an expansion of his unique Greco-Americana style that draws on both countries' traditions. We talked about his cerebral, philosophical writing style. We talked about what it's like being a band leader in the era of independent music, and how adding members and instruments like pedal steel and electric guitar has changed his live performances. Somehow, we even took a brief detour into American foreign policy in the Balkans during the 1990s. Hey, that's just what happens when you get a history major and an international studies major together.
So, now that we're once again headed for a cold North Coast winter, pull up a chair, put another log on the fire, and learn a little about what makes one of Ohio's most intriguing musicians tick. Besides massive amounts of caffeine, that is.
---
For a taste of Demos Papadimas, buy Waiting on Amazon!
mp3