---

---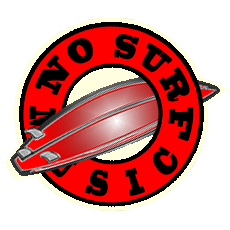 Artist:
Mary Cutrufello
Based In:
Minneapolis, Minnesota
Website:
Interview Date:
June 28, 2014
Interview Location:
The Fairview Tavern, Cleveland, Ohio
Albums:
When the Night Is Through (1998), Songs From the 6 (2001), 35 (2007), Acoustic EP (2010), Fireflies Till They're Gone (2012), Faithless World (2014)
Genres:
Americana, country, rock, alt country, heartland rock
Related Articles:
---
#34 Mary Cutrufello
by Jason D. 'Diesel' Hamad
Mary Cutrufello performs with her band at the Fairview Tavern in Cleveland just after our interview. Photo by Jason D. 'Diesel' Hamad, No Surf Music.
It wasn't all that long ago—just a decade and a half, give or take—that Mary Cutrufello was riding high on a major label contract and belting out her song "She Can't Let Go" on the Tonight Show with Jay Leno, accompanied by a band that included the late great Danny Federici who you might know from a few decades playing with a dude named Bruce in the E Street Band. Back then, her songwriting prowess, distinctive growl of a voice, and high-powered blend of country and rock marked her as an up-and-coming star. But you've heard the rest of the story before. Cutrufello's label was bought up, they dropped her from the rolls, and she left the rarified heights for the relative obscurity of any other working musician.
But Mary is pretty philosophical when it comes to that period in her career. Sure, she wouldn't have minded a little fame and glory—or the financial security that comes with it—but she never really fit in with that crowd, anyway, and she feels she never really needed those major label resources to make the kind of music she wanted to make, anyway. She continued to write and record her music, eventually leaving the Texas plains where she had first thrived for the colder climes of the Twin Cities, where she took a gig as a driver for FedEx. It seems like a pretty Icarian fall, but Mary's ok with that, too. The job provides her a steady paycheck, leaves her free to gig at night, and gives her plenty of vacation time to tour several times a year.
She often goes back to Texas, where she remains popular, and has even banked on the cache of her last name to tour Italy, but she never misses a chance to play the North Coast, where friend and sometimes bandmate G.S. Harper has been based for years, and where she's a regular at the Honky Tonk House in Streetsboro, Ohio. The seedy clubs and dive bars where she performs these days are a far cry from the Tonight Show stage, but she's still making great music and playing it for anyone who'll listen, and that's a pretty damn cool thing to do.
Last time she played Cleveland, just before the release of her latest album Faithless World, we caught up with her for an interview in Harper's van, parked out back of the Fairview Tavern, where we discussed just how a Yale-educated Connecticut Yankee found herself belting out country in Texas, how she made her way back northward, how the world looks different from a major label, and plenty more. So sit back, pop open a Shiner Bock and a Fulton Sweet Child of Vine, and listen to Mary tell it how it is.
---
For a taste of Mary Cutrufello, buy When the Night Is Through on Amazon!
mp3