---

---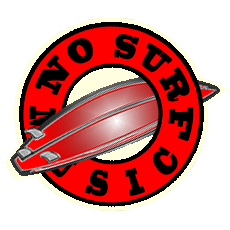 Artist:
Townes Van Zandt Tribute Special
Based In:
Cleveland, Ohio
Website:
Interview Subjects:
G.S. Harper, Chris Hanna, Kate Kooser, Bill Lestock and Andrew Zeager
Interview Date:
May 15, 2014
Interview Location:
Albums:
Sixteen Winters (2014, Harper) and A Little More (EP 2014, Kooser)
Genres:
Americana, country, outlaw country, blues, country blues, singer/songwriter
Related Articles:
---
#31 Townes Van Zandt Tribute Special II: G.S. Harper, Chris Hanna, Kate Kooser, Bill Lestock and Andrew Zeager
by Jason D. 'Diesel' Hamad
G.S. Harper, with his "Don't mess with Texas" hat, has made keeping the legacy of Townes Van Zandt alive on the North Coast into a personal mission, dedicating his birthday each year to a tribute show for the highly influential, yet still little known, singer-songwriter. Photo by Jason D. 'Diesel' Hamad, No Surf Music.
Every year smack dab in the middle of May, on his birthday, G.S. Harper organizes a tribute to one of his musical heroes, Texas singer-songwriter Townes Van Zandt, and for the second year No Surf has been there to capture the show and discuss the legacy of the country blues guitarist.
Van Zandt, who died on New Year's Day 1997, was not much of a popular success in his lifetime. He'd gained some notoriety via covers of his songs from artists such as Emmylou Harris, Willie Nelson and Merle Haggard and the proselytizing of disciples such as Steve Earle, but mostly he just trounced from one dive bar to the next, playing his guitar and singing his songs for anyone who he could get to listen. It wasn't until after he'd died that people outside the group of country singers that he directly influenced began to realize just how great a songwriter he was. Yet even today, Townes decidedly remains a cult figure, a man who needs tribute shows to keep his music alive because popular media has left him behind.
Townes lived a hard life. Bipolar and carrying the burden of more addictions than any man could bear, he never walked an easy path. As a result, his songs aren't happy. But like many songwriters before and after, he used his art as a way to self-medicate, therapy to siphon off some of the pain and create something beautiful out of the wreckage. He may not have had the most mellifluous of voices, but the words it conveyed were impeccably crafted, deeply emotional, and intensely reflective. They cut to the bone of the human experience and are as important today as they ever were.
Joining Harper in his efforts to breathe new life into Townes' legacy onstage—and in the interview—were local North Coast musicians Chris Hanna, Kate Kooser, Bill Lestock and Andrew Zeager. Each of them had their own personal experiences with Van Zandt's music, and their own reasons for wanting to share it with their fellow Clevelanders, and they were happy to share them with our listeners. So sit back, grab a drink for Townes, throw a log on the fire, and find out just why this man remains a legend.
---
For a taste of Townes Van Zandt, buy Live at The Old Quarter, Houston, Texas on Amazon!

| mp3 | cd |
| --- | --- |
| | |