---

---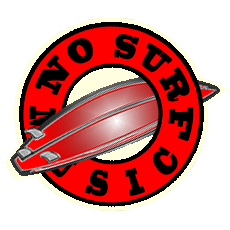 Artist:
Holly Golightly & the Brokeoffs
Based In:
(outside) Athens, Georgia
Website:
Interview Subjects:
Holly Golightly & Lawyer Dave
Interview Date:
April 25, 2014
Interview Location:
Albums:
You Can't Buy a Gun When You're Crying (2007), Nobody Will Be There (2007), Dirt Don't Hurt (2008), Devil Do (EP, 2009)Medicine County (2010), No Help Coming (2011), Long Distance (2012), Sunday Run Me Over (2012), (Holly Golightly & the Brokeoffs), Transdreamer Records All Her Fault (2014)
Genres:
Americana, roots rock, alt country, country punk, garage rock
---
#30 Holly Golightly & the Brokeoffs: Holly Golightly and Lawyer Dave
The oddly dressed-up duo of Holly Golightly and Lawyer Dave carouse around their farm in rural Georgia.
by Jason D. 'Diesel' Hamad
Holly Golightly is a woman of many opinions, and she's not afraid to let you know exactly what she's thinking. That always makes for a fun interview. Despite being only part-time musicians Golightly—along with her partner Lawyer Dave (who for all intents and purposes is the Brokeoffs)—has become a lo-fi legend, recording roots-infused off-the-wall music that some people find insane, and some just find insanely awesome. Count me in the latter group.
This one has been in the can for a long while thanks to a few technical issues at No Surf HQ, but we were very happy to have the opportunity to sit down with both Holly and Dave when they came to the Beachland in April to promote their latest album All Her Fault. We barely even got to talk about the album, but they did discuss life in rural Georgia, the importance of not having a job (and not needing to), the punk rock nature of growing your own food, the British love of Motown, and why you should clap on the 2 and the 4. So now that the weather's begun to turn, it's time to warm yourself by the fire and check out the twists and turns through the minds of Holly Golightly and Lawyer Dave.
---
For a taste of Holly Golightly & the Brokeoffs, buy All Her Fault on Amazon!

| mp3 | cd |
| --- | --- |
| | |