---

---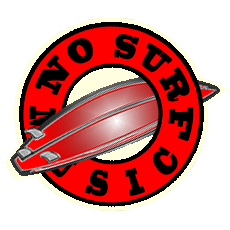 Artist:
Demos Papadimas
Based In:
Youngstown, Ohio
Website:
Interview Date:
March 14, 2014
Interview Location:
Albums:
Wanderin' Through the Wilderness
Genres:
Americana, folk, country, Gypsy tango, Greek Rembetiko, roots rock, Greco-Americana
Related Articles:
---
#28 Demos Papadimas
by Jason D. 'Diesel' Hamad
Oddly, although we got a lot of video of Demos' show at Cedars after our interview, we missed getting any stills. No matter. Even more fitting is this pensive-looking shot of him watching Tommy Womack after his own Honky Tonk House Concert set. Photo by Jason D. 'Diesel' Hamad, No Surf Music.
We've been meaning to sit down with Demos Papadimas for a long time now. You wouldn't think it'd be so hard. The dude's based in Youngstown and lives less than an hour from No Surf HQ. But he didn't have many Cleveland shows right around the time his album Wanderin' Through the Wilderness came out, and somehow we never caught up with him at the right time. Blame the snow (or The Womacks). But without a doubt he's one of the rising stars of the North Coast music scene, and so when he scheduled a show at Cedars in Youngstown with fellow No Surf Friends Angela Perley & the Howlin' Moons, it felt like the perfect time.
Demos' music is grounded in the American tradition, but he also calls upon his own roots to produce a Greco-Americana mix that can't help but catch the ear. His lyrics are philosophical and poetic, evoking a developing Dylan. His love of history comes through not only in his writing but also in his everyday speech. He's the kind of guy who—without thinking—will drop a factoid most people forgot ten minutes after their History 302 final ended. Perhaps that explains why we ended up talking about Dylan's music almost as much as Demos', or how the fall of the Ottoman Empire worked its way into our discussion of Greek Rembetiko. I feel like Demos and I could probably bullshit our way through a couple six packs without ever mentioning his own tunes, but we tried to work a little bit of that in, anyway, just for decorum's sake.
If you're looking for a musical philosopher who produces a sound unlike anything you've ever heard, Demos Papadimas is the name you want to a) learn how to pronounce and then b) remember. So pull up that chair, throw another log on that fire, and get ready to get your chat on.
---
For a taste of Demos Papadimas, buy Wanderin' Through the Wilderness on Amazon!

| mp3 | cd |
| --- | --- |
| | |